Atocha (ATO)

Atocha Protocol is a Decentralized Puzzle Game Protocol that is built for the curious, challenge loving and brave people around the world.

Atocha is a decentralized protocol for creating and solving puzzles and riddles with real prizes.
Atocha is an appchain on the Octopus Network.
Atocha is a web 3.0 community of people who love puzzles, riddles and trivias.

Atocha Protocol: IDO

IMPORTANT: By investing in this business you agree to our Disclaimer. All information including our rating, is provided merely for informational purposes. CryptoTotem does not provide investment advice.
Overview

| | |
| --- | --- |
| Project industry | Gaming & VR |
| Product type | Protocol |
| Founded | Indonesia |

Whitepaper
What is Atocha
Atocha Protocol is a specific usage blockchain that is built on Substrate and hosted on Octopus Network (a sidechain on Near Protocol).
In short, Atocha is a puzzle game blockchain that is built for creating, solving, and sponsoring puzzle games.
The protocol is aiming to become a global puzzle game hub that can host multiple great puzzle game Dapps that we are familiar with like Word Puzzles, Number Games, Treasure Hunting, and Social Deduction Game.
Started by a team of puzzle game enthusiasts, the project has gained recognition by winning the Octopus Star Prize with $50,000 grant and is also a proud recipient of Near Foundation grant worth $50,000.
Atocha Protocol has a unique Game Mechanism that aims to create a fair and rewarding puzzle game experience for the Users.
There will be several key components that will be covered in this chapter:
a. The Rewards & Points System - an incentive system for the users who are pro-active and with good behavior
b. Challenge System - an enforcement system that ensures fairness and good faith in every puzzle game created
c. Effective & Non-effective Puzzle - different states of a puzzle created based on the outcomes
d. Rewards For The Users - method of how Users can earn Reward ($ATO)
Details

IDO (NearPad Launchpad): May 10, 2022 - May 11, 2022
IDO (Skyward Launchpad): May 18, 2022 - May 25, 2022
Pre-sale token supply: 16,000,000 ATO
Token supply: 100,000,000 ATO
Total tokens for sale: 6,000,000 ATO


Legal

Blockchain Platform: Near Protocol
Registration year: 2021


Token info

Ticker: ATO
Type: Utility-token
Token standard: NEP-141
Token price in USD: 1 ATO = 0,1 USD
Accepted currencies: USDT, NEAR
Token distribution:
15% - Team
10% - Seed Investors
6% - Strategic Investors
6% - IDO
35% - Community
8% - Marketing
20% - Octopus Network Validator

Atocha Roadmap
4
Sept 2021
Marketing lead joined the core team
6
Dec 2021
Octopus Accelerator Program Batch 1
Octopus Star Prize Recipient
Seed Round Closed
7
Q1 2022
Testnet launched
Puzzle Game V1 Webapp Demo launched
Launched Atocha Partner Program
Launched Atocha Puzzle Bounty Program
Appchain Registration on Octopus Network Mainnet
Launching of Atocha Protocol Ambassador Program
8
Q2 2022
Appchain Audit on Octopus Network Mainnet
Appchain Voting on Octopus Network Mainnet
Atocha Protocol Mainnet launching
Atocha Protocol Validator Node Set Up Forum
Atocha IDO on Skyward Finance
Atocha IDO on NearPad
Atocha Treasure Box NFT launch
Atocha Secret Treasure Club (exclusive for Treasure Box NFT holders)
Winner announcement for Puzzle Creator Contest
Launching of Atocha Near Guild
Launching of Atocha Puzzle DAO on AstroDAO
Launching of Atocha Benchwork Project
3 Sponsorship Partners onboarded
9
Q3 2022
3 Running Puzzle Game Webapp on Atocha Protocol
Forming Puzzle Game Player Guild
Onboard 1 Established Game Studio on Atocha Protocol
Launching of NFT functionality on Atocha Protocol
Game Guild Collaboration
EVM Compatible Pallet Development
10 Sponsorship Partners onboarded
Near Marketing DAO collaboration
10
Q4 2022
Santa Treasure Hunting for Atocha Community
Launching of Atocha Protocol Governance DAO on native network
20 Sponsorship Partners onboarded
Project team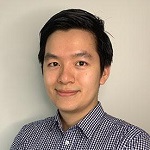 Zhao Wei Kim
Head Of Marketing

Kev
Puzzle designer

Zad
Puzzle designer

Kami
System architect designer

Symposia
Ilustrator and NFT Artist

Ayakiusagi
2D/3D Designer
Social media