BILLCRYPT (BILC)

ICO

Platform that allows any users to create and host the Blockchain Representation offices (BR), where will be accumulated, to be formed and to show in a clear, graphical view of all the properties selected by the owners to display.

IMPORTANT: By investing in this business you agree to our Disclaimer. All information including our rating, is provided merely for informational purposes. CryptoTotem does not provide investment advice.
| | |
| --- | --- |
| Overview | Whitepaper Onepager |
What is BILLCRYPT
We are creating a global universal decentralized platform BILLCRYPT pl. This is a multifunctional Blockchain integration system of representative offices of companies, professional communities, specialists and products. Blockchain representation (BR) is created by users in the form of decentralized applications (DApp) on the blockchain with a comfortable interface. On the basis of the platform, an interblockchain infrastructure of technological and economic properties is being built, uniting blockchain projects and projects of the real sector. A single comfortable environment will allow everyone to create their own BR, forming a single system of assured trust. This will lead the development of any business to a new unprecedented level.
Investment properties embedded in the system will allow you to most effectively develop your business, establish profitable partnerships and promote each other economically. Due to the synergy effect, receive multifold benefits.
The best solution is to create a consolidated universal space in the form of an integration platform, a single global universal environment - an ecosystem of technological and economic properties that unites the blockchain (BR). The perfect solution would be a platform BILLCRYPT pl. Any company, professional community, specialist in any field will be able to create its own Blockchain Representation on the platform. BR can also be created for goods and in General for everything that needs historical information reliability. Thus, on the platform over time it will create a huge unified BR catalog with a visual display of a real reliable information on the status and reputation of the BR owner.
This will be an extremely important indicator that everyone needs to make the right decisions.
Details

Pre-sales: Nov 16, 2018 - Jul 03, 2019
Public sales: Jul 03, 2019 - Apr 23, 2020
Token supply: 152,000,000 BILC
Soft cap: 10,000,000 USD
Hard cap: 80,000,000 USD
Raised: 9,828,042 USD


Legal

Blockchain Platform: Ethereum


Token info

Ticker: BILC
Type: Utility-token
Token standard: ERC20
Token price in USD: 1 BILC = 1 USD
Token price in ETH: 1 BILC = 0.005 ETH
Funds allocation:
25% - development
25% - marketing
15% - stabilization fund
15% - scaling
10% - team
5% - legal
5% - administrative expenses

BILLCRYPT Roadmap
1
2016
The emergence of the idea to create a unified multifunctional blockchain platform for existing enterprises, investment projects and investors.
2
2017
Concept formation
Technologies, tasks, solutions.
3
Q2 2018
Development of the project, the economic system and security system
Negotiations and conclusion of agreements with project partners, current participants of the investment group
Writing a Smart Contract for Token BILLCRYPT
Preparing for closed pre-sale
June 27 launch of BILLCRYPT (test version)
Start of accepting applications for closed pre-sale, price 1BILC = $ 0.5
4
Q3 2018
Test period
Continuing the development of the project, the economic system and the security system
08 08 2018 issue BILLCRYPT - emission 152 000 000 BILC
Closed pre-sale: price 1BILC = $ 0.5
Minimum to purchase 10,000 BILC = $ 5,000
Conversion of investment funds from existing (early)investors to BILLCRYPT
5
Q4 2018
Continuing work on the project and economic system
WhitePaper v.1 development finished
Creating a project site
October 18 - start of the final stage of the closed pre-sale
Price 1BILC = $ 0.6
Minimum to purchase 10,000 BILC = $ 6,000
November 16 - open pre-sale (acceptance of applications)
Price 1BILC = $ 0.75
Minimum to purchase 20,000 BILC = $ 15,000
6
Q1 2019
Project process modeling
Introduction of terms and concepts of BR and ViP
Creating innovation economic model
WhitePaper v.2
Negotiations with institutional investors
7
Q2 2019
BR concept extension
Modeling of system processes
Introduction of term and concept of IVO (Initial ViP Offering)
WhitePaper v.3
Language localization (French, Spanish, Korean, German, Italian, Japanese, Chinese, etc.)
Marketing, PR & advertising before the start of Token Sale
Connecting to the project key figures of the crypto world
Negotiations with institutional investors.
8
Q3 2019
ITO start July 03, 13:15 UTC
Price 1 BILC = $ 1
Legal
Bounty campaign
Coordination of terms with exchanges
Round 1 ITO Completion Sept. 30, 20:00 UTC
9
Q4 2019
ITO start Round 2 Oct.11, 15:00 UTC
Platform development, infrastructure, design, layout, MVP
Coordination of terms with exchanges
Applications for exchanges
10
Q1 2020
Platform development, infrastructure, design, layout, MVP
Platform Integration with External Resources
Running test BRs on the platform
ViP testing
Increased market presence
11
Q2 2020
Completion ITO Apr. 23, 22:00 UTC or when the Hard cap
Completing BILC Distribution
Exchange Listing
BILLCRYPT exchange trades start
Development Economic BILLCRYPT
The complex of works on the technical and economic development of the platform;
Test period BR & ViP
12
Q3 2020
launch of all platform functions
Launch of BR with basic functions
Launch of IVO (Initial ViP Offering)
Start on the platform of partnership projects
Start closed pre-sales of partnership projects from the pool
13
Q4 2020
Launch full-featured BR
Integration solutions
Start open pre-sales partnership projects
Start ICO partner projects
14
2021 and further
Expanding platform capabilities
World expansion BR & BILLCRYPT
Project team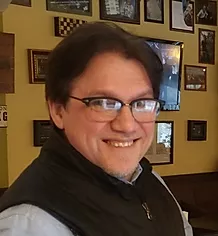 Evgeny Kulikov
Founder & CEO BILLCRYPT | Head of Private Investors Group Rich-Invest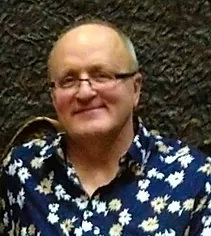 Siarhei Lutsenka
Director of Business Development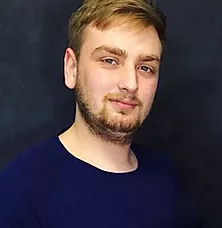 Daniel Grieg
MANAGING DIRECTOR | TECH Team's Coordinator
Advisors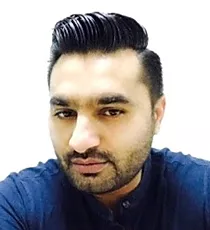 Zahid Imran
Investment banker | TOP ADVISOR, ICO EXPERT | Representative in the UAE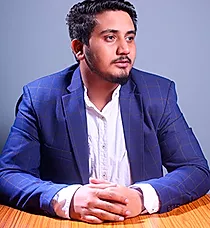 Deepanshu Bhatt
ADVISOR | Fundraiser, Blockchain Consultant | Ambassador in Singapore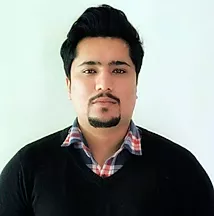 Hamza Khan
TOP ADVISOR, ICO Consultant | Developer, Stellar Blockchain Expert | Listing Agent Of Exchanges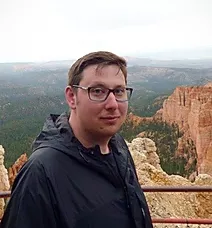 Artur Holzwert
ICO, IEO, STO ADVISOR | Digital Marketing Consultant | Fundraising Promoter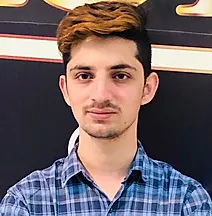 Shehzad Khan
ICO, ITO, IEO, STO, IPO | ADVISOR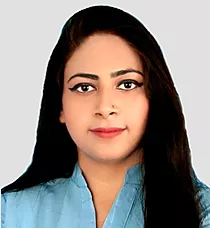 Rubab Arshad
ICO, IEO ADVISOR | Marketing, Promotion & Growth Consultant | Exchange Listing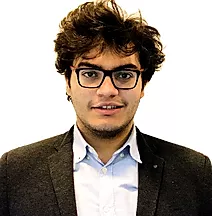 Zied Chaabane
ADVISOR, MENA Region | Representative, Fundraiser | Co-Founder of the first crypto holding company in the MENA Region
Social media
MVP