Blueshare (BST) STO

STO

Past

May 06, 2019 – Aug 03, 2019

Blueshare security token is used to own shares of Interprom Mining AG – a swiss consolidated construction company. By holding a Blueshare security token user possess title to ownership claim to a participation share certificate of the company. Blueshares are security tokens that will be backed by a prospectus registered with both the Swiss Financial Market Supervisory Authority and with the Central Bank of Ireland

By investing in this business you agree to our Disclaimer
Blueshare (BST) STO ratings

| | |
| --- | --- |
| ICObench.com | 4.5 / 5 |
| ICOmarks.com | 8.4 / 10 |
| TrackICO.io | NA |
| ICOholder.com | NA |

Claim admin rights for this project
Overview
Whitepaper
Onepager
What is Blueshare
BLUESHARE SECURITY TOKEN OFFERING OF INTERPROM MINING AG EQUITY SHARES
Blueshare security token is the easiest and fastest way to own shares of Interprom Mining AG - a consolidated well-established and recognized company with a 22 year old history that is currently building a 90 Million Euro underground subway metro in a European capital city!
Interprom Mining AG strives to be one of the first Swiss based consolidated companies to offer its paper equity shares on the Ethereum blockchain.
By holding a Blueshare security token you possess title to ownership claim to a participation share certificate of our company.
We are building and have completed large-scale construction projects such as urban underground subway systems & complex water supply networks, wastewater purification plants, complex urban infrastructure, road construction, power generation, healthcare, and education. Interprom is currently executing the second stage of a 90 million euro subway construction project in Sofia, Bulgaria including 5 km of tunneling and 5 metro stations, which are due for handover in Q4 2019.
Since 1996 we have achieved remarkable growth being on the leading front of innovation that has transformed our family business into a leading construction company with billions of euros of forthcoming projects in its pipeline. Keeping true to our nature we are yet again taking on implementing two strategic novelties into our company namely natural resources and mining exploration and most notably the Ethereum blockchain.
Over the past 5 years, we have been investing heavily in natural resources exploration activities, resulting in an estimated underground worth of 3.4 billion Euros of secured mining exploration concessions. In addition, we have an indicative of over 22 billion Euros in forthcoming mining opportunities from base and precious metals in the pipeline, with focus on Gold, Silver, Zinc, Copper and Lead.
Blockchain technology is the imminent liberating future of all equities, assets and securities that gives you, direct ownership to your own shares, unprecedented liquidity, peer to peer mobility that never existed before, better security, and vivid transparency. Its cost efficient regulatory compliance capabilities allow the sidelining of imposed unnecessary and expensive intermediaries, thus keeping all the value where it belongs – in your own hands! That is why we have chosen blockchain to fill that missing link between our Blueshare security tokens, and the underlying shares of Interprom Mining AG. Our goal is to raise over 200 million Euros in capital, to be invested directly into our mining and exploration concessions.
Blueshares are not utility tokens! Blueshares are security tokens that will be backed by a prospectus registered with both the Swiss Financial Market Supervisory Authority and with the Central Bank of Ireland. Our objective is through blockchain technology and the current and forthcoming mining opportunities to add tremendous value to our company, bringing capital appreciation and dividends to all Blueshare holders, through value creation, growth and unprecedented blockchain mobility and liquidity.
Our Blueshare.io platform will provide a secure solution based on the Ethereum blockchain, enabling whitelisted peer-to-peer trade, dividend payouts, and open communication channel between all investors. Due to its nature, Blueshare security tokens will be suitable for listing on fully regulated AML compliant traditional and crypto exchanges, thus reaching a vast number of markets and investors around the world. Join us! We believe that early visionaries harvest most of the value generated by innovation!
Public placement is by invite only, expected to start sometime in December 2018 or January 2019, as it is subject to the prospectus filing completion.
Only successful applicants that have qualified to receive an invite will be invited to take part and subscribe for Blueshares during the privileged public placement round.
Details

Public sales: May 06, 2019 - Aug 03, 2019
Total tokens for sale: 300,000,000 BST
Hard cap: 128,000,000 EUR


Legal

Blockchain Platform: Ethereum
Registration country: Switzerland
Office address: 6300 Zug, Gubelstrasse 11, c/o Sielva Management AG

Token info

Ticker: BST
Type: Cryptocurrency
Token standard: ERC20
Token price in USD: 1 BST = 1.8 USD
Token price in EUR: 1 BST = 1.6 EUR
Accepted currencies: ETH, BTC, EUR, USDT
Bonus program:
Extra BST
first 50 days Gold Season +3%
next 30 days Silver Season +2%
last 10 days End Season +1%


Offices on the map
Blueshare Roadmap
1
Q1 2018 BLUESHARE INCEPTION
The Challenge
Transforming & replacing company paper shares, into tokenized crypto shares while holding the same underlying legal rights. Empowering a company share with decentralized freedom of P2P movement, multiple stock exchange listings and simplified automated dividend receipt, combined and fused with the blockchain growth potential.
2
Q2 2018 TEAM & JURISDICTION
Switzerland
Overall set up and core team assembling - planning, defining strategy, highlighting regulatory challenges and reliable jurisdictions comparisons. Switzerland will become Blueshares' place of birth.
3
Q3&Q3 2018 STO & LEGAL PREPARATION
Corporate & Security Token Offering Preparation Appointments:

MME - legal representation Switzerland;
RSM - No.6 Auditors worldwide
CMS - legal due diligence.
Bureau Veritas - verifications & certification
Documentation:
Drafting Swiss FINMA & SIX Compliant Prospectus
Drafting EU 809 Prospectus
Drafting Swiss tax ruling statements
Drafting Whitepaper & Terms & Conditions.
4
11&12 2018 BLUESHARE WORLDWIDE ROADSHOW PRESENTATIONS
November & December 2018
Malta Blockchain Summit, Blockchain Life St. Petersburg, World Blockchain Summit Amsterdam, Blockchain & Crypto Conference KL, Blockbali Summit Bali, Blockchain Summit Dubai, Blockchain Expo North America California, Blockshow Asia Singapore, Cryptoblockcon Las Vegas
5
Q1 2019 SMART CONTRACT AUDIT & ANTIHACKING 3RD PARTY TESTING CERTIFICATIONS
Issue of Swiss Prospectus

Blueshare token smart contract auditing and DAP security penetration testing of the Blueshare P2P platform.
Hosho, antiHack and New Alchemy are among the independent companies considered to per -form them.
Issue of Prospectus for public offering in Switzerland, meeting Swiss regulatory authorities re-quirements.
Choice of Jurisdiction and initiation of EU Passported Prospectus.
Blueshare roadshows continue.
6
Q1 2019 GENERATION OF 300,000,000 BLUESHARE SECURITY TOKENS
Blueshare Security Tokens - BST

300 Million Blueshare security tokens generation, each one backed by respectively one of the 300 Million capital participation non-voting shares of Interprom Mining AG.
80 Million Blueshare security tokens will be offered to the general public in the STO.
Capital raise hard cap of EUR 128 Million.
7
Q2 2019 THE STO OFFERING
Security Token Offering - STO

STO online offering platform made available to the individuals & entities.
KYC & AML platform opens in partnership with selected reputable AML / KYC provider, fully compliant with Swiss & European regulatory requirements.
Up to 3 offering rounds, within a period of 90 days.
No cap limits! Next rounds are conditional and subject to remaining unsold availability from previous rounds.
Data room with Prospectus, Whitepaper and STO documentation.
Investments are accepted both in fiat and selected crypto currencies.
8
MID 06 2019 ACTIVATION OF BLUESHARE P2P MOBILITY & BLUESHARE.IO PROPRIOTARY DECENTRALIZED PLATFORM
Services "A"

Registration and whitelisting of new users and investors.
P2P and wallet to wallet transfers of Blueshares enabled among all users and shareholders.
Buy / Sell announcements bulletin board & search filters.
Live communication channels among all users and investors to facilitate P2P deal making.
9
Q3 2019 LISTING ON AT LEAST ONE SECURITIES EXCHANGE
SCX, SIX DIGITAL, LCX, Gibraltar Blockchain Exchange, etc.

Signed MOU in place with Swiss SCX.CH exchange for listing Blueshare in August 2019, when SCX expect to receive their licenses.
Planed listing in at least three regulated, licensed and compliant blockchain securities exchanges by the end of 2019.
Planed listing in at least six regulated, licensed and compliant blockchain securities exchanges by the end of 2020.
All major crypto exchanges today are expected to acquire licensing for trading with securities and shares. It is expected that by the end of 2020 most developed countries will have at least one blockchain crypto exchange licensed to trade in asset, security, and equity tokenized instruments.
10
Q4 2019 OPTICASH DIVIDEND PAY SERVICE
P2P Platform Services "B"

The launch of the Opticash dividend and revenue pay-out functionality as a core part of the Blue share proposition.
Opticash will allow for dividend payout both in fiat and crypto currencies - Euro, Bitcoin, Ether and Tether.
11
Q1 2020 BLUECHIP UTILITY TOKEN TGE
P2P Platform Services "C"

Bluechip utility token generation event.
Blueshare token holders will receive free Bluechip tokens at a ratio of 1:1.
Bluechip utility tokens will be the blodstreem to the additional services offered by the Blueshare.io Decentralized P2P Proprietary Platform.
Access to smart contract interface for P2P decentralized swap of Blueshare tokens.
The Launch of fully functional service for P2P smart contract sell/buy announcement bulletin board & decentralized escrow share swaps for the Blueshare tokens.
Services will only be activated and made available after relevant Swiss regulatory authorities rulings and licensing required secured.
12
Q1-Q4 2020 END-TO-END COMPLIANT TOKENIZATION OF OTH- ER COMPANIES TRADITIONAL ASSETS & SECURITIES
P2P Platform Services "D"

Securities tokenization issuance and generation.
Compliant primary and secondary STO functionalities.
Subsequent decentralized P2P mobility and liquidity.
Multicurrency and multi payment methods in fiat and crypto.
Opticash dividend and revenue payout portal as service to other companies' tokenized securities.
Global whitelisting portal.
Tokens fit for regulated exchanges.
Services will only be activated and made available after the relevant regulatory authorities rulings and licensing required secured.
13
Q1 2021 FIRST BLUESHARE DIVIDEND PAY OUT
Dividend Payout

First Dividends payout executed on the Blueshare.io platform to all Blueshare holders.
Minimum planned payout supported currency choices:
Fiat (Euro) and selected crypto currencies.
Project team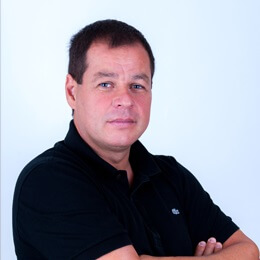 Kaloyan Teodosiev
CEO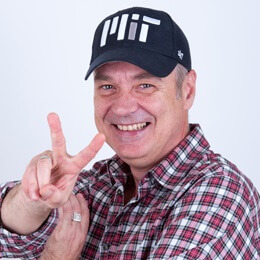 Iavor Kurtev
Strategic Advisor to CEO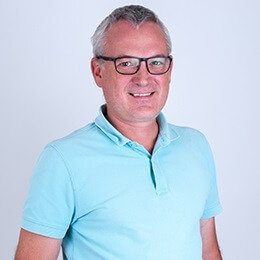 Dr. Zlatin Sarastov
CFO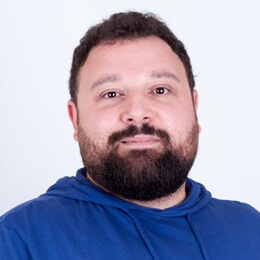 Plamen Sakaliyski
CTO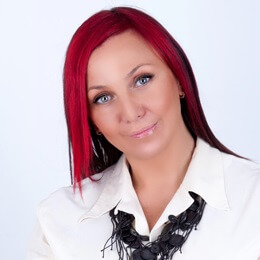 Fani Angelova
Director of Marketing & PR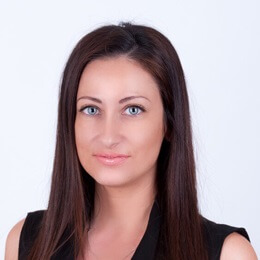 Silvia Angelova
Digital Marketing Manager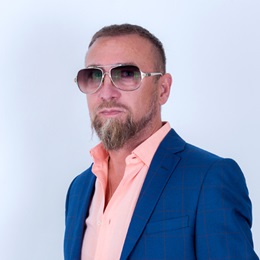 Stoyko Zahariev
Lead of Tokenomics Development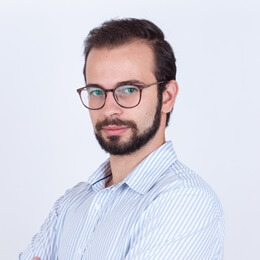 Vasil Vajarov
Legal Officer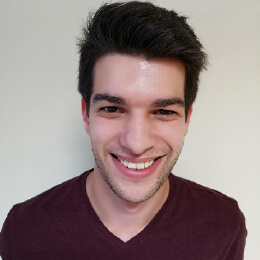 Daniel Vasilev
Backend Lead, Decentralized Application Specialist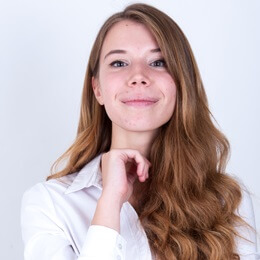 Mina Iotova
Marketing & Communications Specialist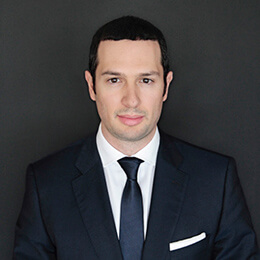 Ilian Scarlatov
Financial Advisor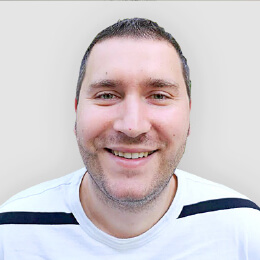 Daniel Lazarov
Front End Developer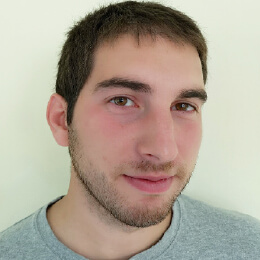 Angel Demirev
Front End Lead, UX and UI Designer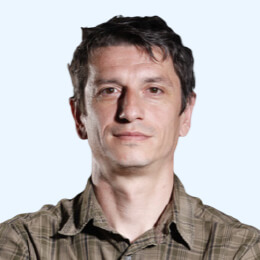 Ivaylo Petrov
Software Engineer, DB Architect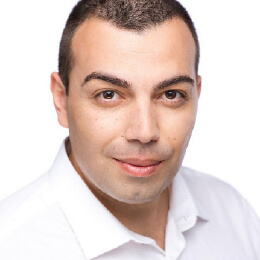 Alen Popovic
Customer experience, innovation, marketing strategies, channel shift and digital transformation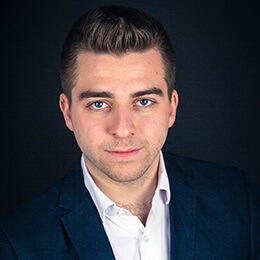 Yasen Rachev
Digital Marketing Specialist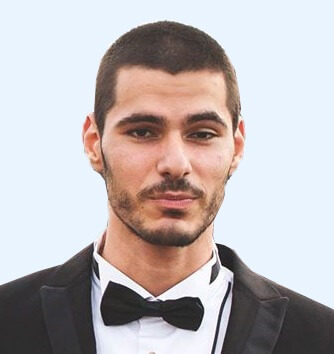 Mario Dimitroff
Investor Relations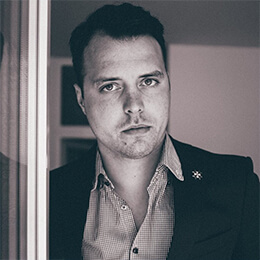 Adriyan Adriyanov
Corporate Finance and Strategy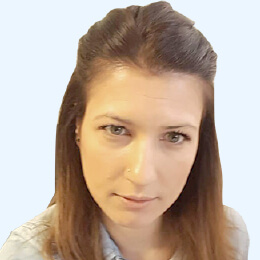 Iren Parvanova
Project Management, QA Expert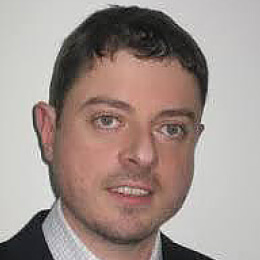 Vesselin Kyurkchiev
Math and Gamification modeling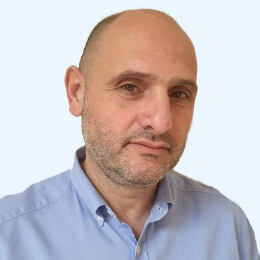 Assen Popov
IT Design, Infrastructure and Innovations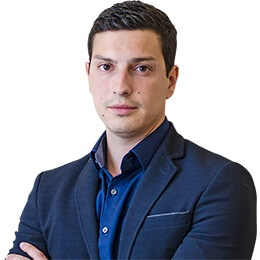 Ivan Georgiev
Information Security Officer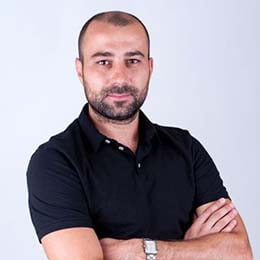 Valentin Shopov
Legal Advisor to CEO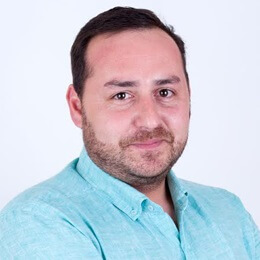 Phillip Dimitrov
Ambassador & Speaker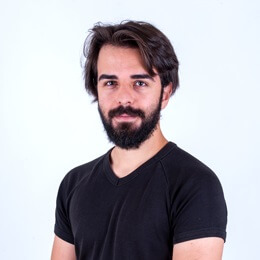 Genco Üney
Visual Arts Director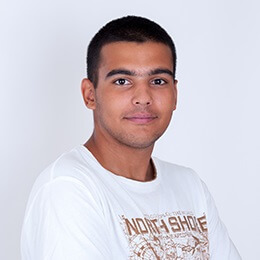 Shakhi Adris
Analyst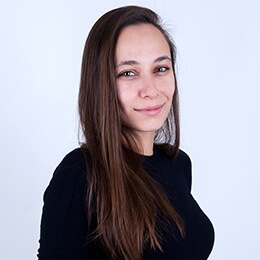 Ani Palikova
Branding & Graphic Design
Advisors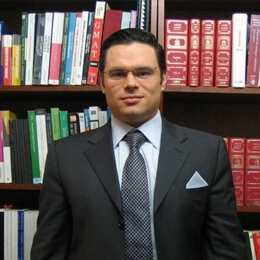 Mauro Andriotto
Advisor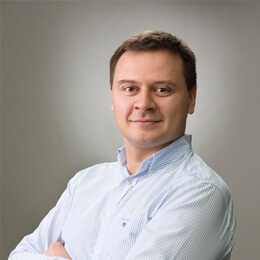 Zoran Arsovski
Advisor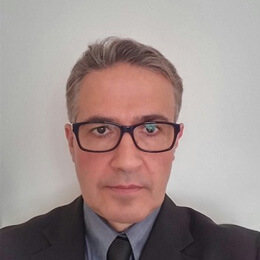 Hazem Fada
Advisor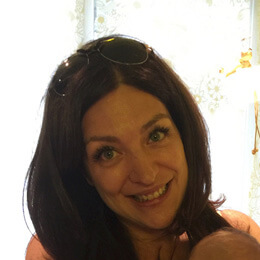 Margarita Angelova
Advisor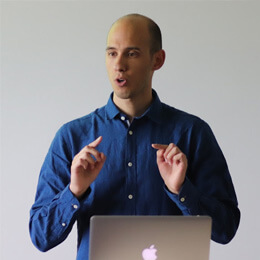 Ivailo Shipochky
Advisor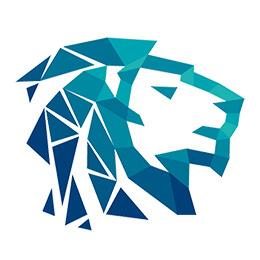 Mane Crypto
Advisor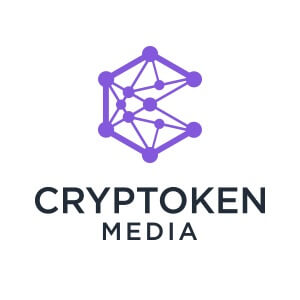 Cryptoкen Media
Advisor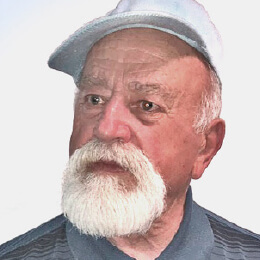 Prof. D-r Eng. Slavcho Mankov
Head Geology and Exploration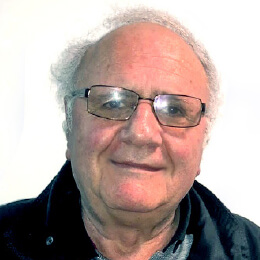 Prof. D-r Eng. Georgi Konstantinov
Open Pit Mining Senior Executive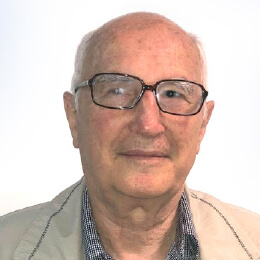 Eng. Radi Milarov
Chief Engineer of Mining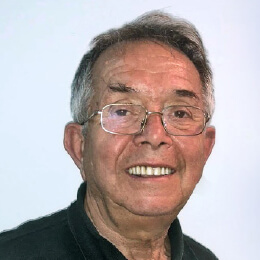 Prof. D-r Eng. Georgi Mihaylov
Underground Mining Senior Executive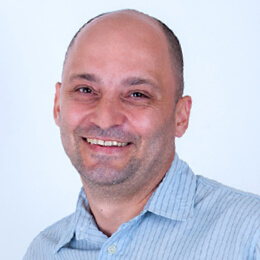 Eng. Anton Naumov
Executive Geologist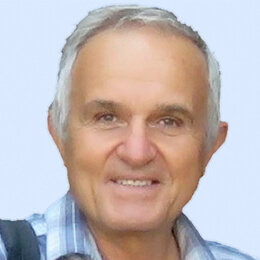 Eng. Petyo Bakalov
Head of Mining Execution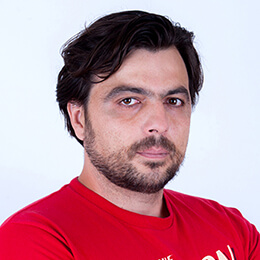 Eng. Rosen Dimitrov, B.Sc. Geologist
Executive Geologist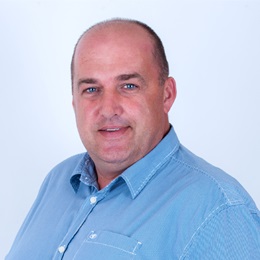 Vasil Arsenov
Lead of Construction Operations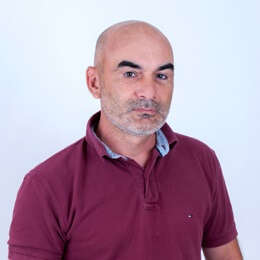 Plamen Tenev
Lead of Natural Resources Operations
Social media
How To get a verified Project status
To pass the verification you need to place a our logo on the main page of your website and make an announcement of the listing in your social network accounts. Send us the email in reply with confirmation of the link placement.
Top-Rated ICO's