BtcCredit (BTCC)

ICO

IEO

BtcCredit is an all-in-one decentralized wallet which gives you complete control of your Blockchain asset to Hold, Exchange, Lend, Borrow, Invest, and Stake.

IMPORTANT: By investing in this business you agree to our Disclaimer. All information including our rating, is provided merely for informational purposes. CryptoTotem does not provide investment advice.
| | |
| --- | --- |
| Overview | Whitepaper |
What is BtcCredit
P2P Lending Platforms can be divided into three main categories:
1. Traditional P2P - Lending within the same country and in that country's currency
2. Cryptocurrency without Smart Contract - Lending globally with cryptocurrencies like Bitcoin
3. Cryptocurrency using Smart Contract - Lending using Blockchain Smart Contract as an intermediate.
The Lender's Pride
The Lender's Pride platform proposes to enable a loan marketplace with some unique features. The system being proposed will form a forum for lenders and borrowers to check loan and loan request offerings including the loan parameters being offered. Based on their own risk perception ability to repay interest, the lenders and borrowers will "handshake" with each other to create a loan agreement on the blockchain.
How Does it Work?
As a lender, a user enters the system and funds his system generated Wallet with USDTs. The system creates a lending profile where his acceptable loan parameters are recorded. The lender's loan profile becomes a part of a "credit marketplace".
As a borrower, the user enters the system with his system generated Bitcoin wallet. The bitcoin funds in the wallet form the collateral against the potential loan. The borrowing requirement also becomes a part of the "credit marketplace".
A system internal logic automatically matches and suggests existing loans and borrowers. A borrower or lender can also manually select from a set of loan offerings or borrower's requirements.
Once a loan is selected, and both sides agree to the parameters on the book, a "handshake" is said to have taken place, which will result in a deployment of a smart contract on the Ethereum network. The borrower's wallet will be funded with the requested USDT and a schedule for repayment gets created.
The repayment is recorded as the borrower deposits the instalment of USDT back into his WSDT wallet. A set of terms and conditions kick in in case the payment is delayed, is not enough or is more than required instalment.
P2P Crypto Exchange
This is the second primary feature of the platform where the aim is to provide users with an ecosystem where they can directly exchange cryptocurrencies with each other in a decentralized p2p marketplace. No third entity will be interfering with the functioning of this decentralized p2p marketplace as it will be directly controlled and maintained by a Blockchain backed software tech. Hence, the current intermediary-based market is disrupted by and all the requirements of human middlemen are done away with.
Details

Public sales: Nov 29, 2019 - Dec 03, 2019
IEO (Probit Launchpad): Dec 09, 2019 - Feb 20, 2020
Token supply: 300,000,000 BTCC
Total tokens for sale: 120,000,000 BTCC
Soft cap: 2,500,000 USD
Hard cap: 10,000,000 USD
Raised: 500,000 USD


Legal

Blockchain Platform: Ethereum
Country limitations: Afghanistan, Bosnia And Herzegovina, Cayman Islands, Democratic People's Republic of Korea (DPRK), Ethiopia, Iran, Iraq, Pakistan, Sri Lanka, Syria, Trinidad and Tobago, Tunisia, Uganda, USA, Yemen


Token info

Ticker: BTCC
Type: Utility-token
Token standard: ERC20
Token price in USD: 1 BTCC = 0.05 USD
Accepted currencies: ETH

BtcCredit Roadmap
1
Q4 2019
P2P Crypto Loan System Launch
The journey begins with Borrow-Lending, a Peer-to-Peer Crypto Loans System Launch.
Smart Contract On Ethereum
LDT Tokens Contract, BTCC Tokens Contract.
2
Q1 2020
USDT Lending system Launch
Users Can Lend USDT which is backed by LDT Tokens and Smart Contract
Getting Apps Available on Mobiles
Getting the Lending Platform Compatible with Mobile Phones.
Acquiring Licences
Acquiring Crypto Wallet and Lending Licences
Crypto Wallet Launch
Crypto wallet Launch.
3
Q2 2020
BTCC Token Listing on our Lending System.
Now users can Lend Using BTCC Tokens and can use BTCC as collateral.
P2P Exchange Launch
Peer-to-Peer Cryptocurrencies Exchange Platform Launch.
4
Q3 2020
Staking Plan Launch
Staking plan launch for investor, who will be benefited with interest on BTCC / BTC hold as staking
ALT Coins Lending and Colateral
Now users can Lend Using Alt Coins and can use Alt Coins as collateral.
5
Q4 2020
Crowd-Funding Platform
Peer-to-Peer Crowd-Funding platform
Project team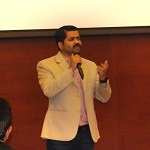 Shrirang Muley
CEO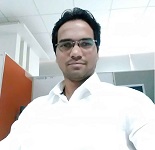 Kirankumar Kapure
CTO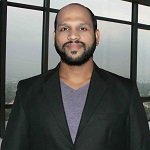 Mayur Shrivastav
COO
Advisors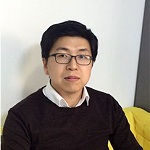 SANG JAE SEO
CEO, Payx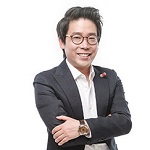 JASON H.JUNG
Social media