Coinfluence (CFLU)

Ongoing

Jul 12, 2021 – Sep 20, 2021

Coinfluence is an influencer accelerator platform for launching worthwhile blockchain projects. Our goal is to make great blockchain projects go viral. Finally, you get to be a part of a group that dictates the next hot project.

IMPORTANT: By investing in this business you agree to our Disclaimer. All information including our rating, is provided merely for informational purposes. CryptoTotem does not provide investment advice.

| | |
| --- | --- |
| Overview | Whitepaper |
What is Coinfluence
The Coinfluence mission is to accelerate the best blockchain projects onto the global stage. We only promote quality projects with awesome teams. The Coinfluencer Community will be over 100,000 influencers strong connecting to a network of 1 Billion participants looking for a piece of the next crypto tsunami.
Picking a blockchain winner is exactly like rocket science; it's complicated and hard. Coinfluence makes it easier by vetting projects with our community of blockchain and management professionals. We identify the strengths of the solution, the weaknesses for execution, and close the gap.
Coinfluence is building a trusted community to kickstart vetted blockchain projects. The crypto market is still very young and has room for massive growth. Coinfluence success will be driven by the success of the projects it launches as well as the performance of its token - $CFLU - on the open market.
Details

Public sales: Jul 12, 2021 - Sep 20, 2021
Token supply: 1,000,000,000 CFLU
Total tokens for sale: 650,000,000 CFLU
Soft cap: 2,800,000 USD
Hard cap: 23,000,000 USD
Raised: 22,659 USD


Legal

Blockchain Platform: Binance Smart Chain
Registration year: 2021


Token info

Ticker: CFLU
Token price in USD: 1 CFLU = 0.0056 USD
Token distribution:
ICO - 65%
Team - 10%
Marketing - 10%
Seed investors and supporters - 15%
Funds allocation:
30% – onboarding crypto influencers
20% – expanding the team: hiring developers, writers, marketers, graphic artists
20% – marketing
20% – liquidity
10% – overhead

Coinfluence Roadmap
1
1 Jan. – 31 Mar.
Building a team.
Developing the Coinfluence idea.
2
1 Apr. – 30 Jun.
Completing White Paper.
Preparing for our ICO.
3
1 Jul. – 30 Sep.
Launch ICO.
Marketing and promotion.
Launch the Coinfluence Podcast.
Telegram Support and FAQs.
Collect customer feedback.
Iterate on feedback.
Develop blockchain project Launch Pad.
Develop project Vetting and Doxxing.
Recruiting influencers and projects.
List on Pancake Swap - September 20.
Getting on major exchanges globally.
More influencer collaborations.
Get on Blockfolio.
Get on Coinmarketcap.
Get on Coingecko.
4
1 Oct. – 31 Dec.
Go live with Coinfluence Launch Pad.
Interate on Launch Pad and Doxxing processes.
Develop Mobile.
5
1 Jan. – 31 Mar.
Continue to market and scale projects on the Coinfluence platform.
Cross the 100,000 influencer milestone.
Project team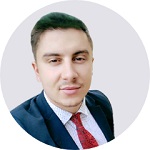 Adrian Baba
Chief Executive Officer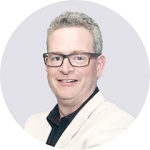 John Robertson
Chief Technology Officer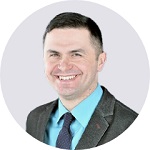 Andrii Shchur
Head of Legal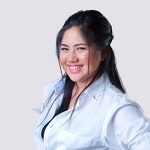 Nicky Leyson
Community Manager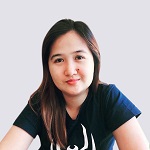 Quennie Roxas
Sr. HR Manager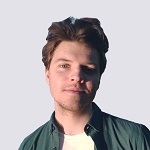 Roman Galimskiy
Web & UI/UX Designer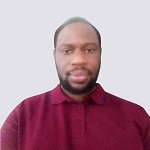 Williams Mugwagwa
Marketing Team Lead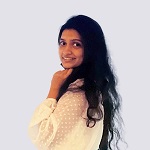 Harshita Soni
Social Media Manager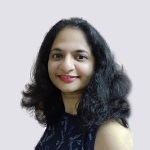 Sanjana Pernenkil
HR Manager
Social media