CoinIMP (IMP)

ICO

Ongoing

Dec 28, 2018 – Dec 31, 2020

IMP is short for "Impression", a marketing term that indicates the number of times a particular piece of content is displayed without having the user perform any additional action. The project itself expects to revolutionize the modern advertising market, making it more competitive and profitable for all the participants at the same time. Tokens bough on token sale will be exchangeable for at least 1000 impressions. IMP is built on Webchain, a blockchain.

IMPORTANT: By investing in this business you agree to our Disclaimer. All information including our rating, is provided merely for informational purposes. CryptoTotem does not provide investment advice.

| | |
| --- | --- |
| Overview | Whitepaper |

What is CoinIMP

Given the revolutionary model introduced by CryptoNote, a new path for website revenue was set: in-browser cryptocurrency mining. A background process run asynchronously on a site visitor's processing unit that, when properly configured, translates to a harmless process that constantly generates coins from website traffic. The launch of CoinIMP was our first step on the cryptocurrencies market. Based on an almost entirely free web miner, this project offers a truly free experience with a minimum effort. This alternative proved to be a successful and profitable solution to our clients.

Defining the next step:

After the success of this first implementation, IMP is the next step in an agenda towards providing self-sustaining websites. Our own token and an advertising platform, designed as a prominent alternative to the common online advertising approach.

Besides the security and the egalitarian PoW distribution that strengthens Webchain –the blockchain IMP tokens are built on–, our advertising platform will emarkably reduce the online marketing costs by offering direct advertiser-publisher transactions along with a way to gain a rebate through a referral program. IMP token is a digital currency used for payments within our platform with favorable conditions compared to other available currencies. Additionally, each token bought on the Token Sale can be exchanged for at least 1000 impressions of ad in our service, read the Token Sale Policy for more information.

Brief

There are several ways for web owners to generate revenue; above all of them, advertising is by far the crowned leader. Yet, the industry is pretty much monopolized by a few corporations and their arbitrary and unclear rules.

By following current market tendencies and technological development, enriched by the experience of delivering hosting services and a JavaScript web miner, we came up with a product that won't just be an alternative to web advertising, but will succeed at granting websites self-sustainability.

This project is designed to provide a product that is profitable and comfortable to use by all three sides of this story: web owners, advertisers, and end users. In other words, a perfect tool for content promotion.

Product Model

Our proposal is called IMP, which comes from "Impression", a marketing term to count the displays of an ad. IMP token holders -either advertisers or publishers- will be able to transact on CoinIMP at incredible low prices with no additional intermediaries keeping part of the payment.

In response to the massive and unfair ban on cryptocurrency ads, it was clearly required to figure out a friendly solution to serve as an alternative to these projects, so we made IMP tokens to work on a crypto-friendly advertisement platform. As long as your content is not illegal and you are not using any ways to artificially generate traffic, you can be sure that you won't be excluded from our network.

Details

Public sales: Dec 28, 2018 - Dec 31, 2020
Token supply: 320,000,000 IMP
Total tokens for sale: 320,000,000 IMP
Soft cap: 200,000 USD
Hard cap: 3,000,000 USD


Legal

Blockchain Platform: Webchain
Country limitations: Everyone can participate, but this should be
according the laws applicable in the country of the participant.
Registration country: Belize
Registration year: 2018


Token info

Ticker: IMP
Type: Utility-token
Token standard: ERC223
Token price in USD: 1 IMP = 0.01 USD
Accepted currencies: ETH, BTC, XMR
Bonus program:
1 USD = 100 IMP -> 0 Bonus
100 USD = 10 000 IMP -> 500 IMP Bonus
1 000 USD = 100 000 IMP -> 10 000 IMP Bonus
10 000 USD = 1 000 000 IMP -> 150 000 IMP Bonus
100 000 USD = 10 000 000 IMP -> 2 000 000 IMP Bonus
Token distribution:
Airdrops - 4.6%
Sales - 58.7%
Company Asset - 36.7%


CoinIMP Roadmap

1

Q1 2018

API Development and Release: After assessing community needs, we developed and deployed CoinIMP API.
Placing CoinIMP among the Top 5 Google Organic Search Results: Showing up on Google Search was an important milestone of our business growth, therefore we secured a position within the Top 5 Google Organic Search sites for browser-based mining related phrases.

2

Q2 2018

Webchain Development and Release: Beginning for egalitarian cryptocurrency.
Project QA testing and deployment: Web security and stability are tested out by professionals and early-access users.
IMP Concept Development & White Paper draft: Mapping out IMP and defining the way it would be delivered, followed by goals setting and business plan, being the outcome our first white paper draft.
AV-friendly Solution: For that matter we have implemented an extra script, which is even more AV-friendly, and it's free.

3

Q3 2018

Token Sale Web Application design: Setting of specifications and requirements for the first alpha version of the token pages.
Token Release Plan: It was decided to split this plan into two stages, Presale and Token Sale.
Token Distribution Plan: Definition of how IMP will be launched to the market, token sale strategy and benefits of token holders.
Early Token Sale Development: Development of the MVP solution with the required modules.
Content Hiding Tool: Show warning instead of content whenever miner is blocked.
New Currency: Now you can mine Webchain coins with CoinIMP.

4

Q4 2018

Token Sale Official Launching: IMP public beta and token sale pages release.
Collecting Statistics: Beginning for data collection about websites in CoinIMP nettwork.
Referral Program Promotion: CoinIMP users will have an extra way of earning IMP coins, a referral program that will reward them with a 5% commission for each purchase made by their referrals.
WordPress Plugin: You can freely install our high quality JS miner plugin on your beloved Wordpress website.

5

2019 / 2020

Ad Platform Development: After finishing Token Sale we will start developing our IMP advertising features for CoinIMP.
Search for Potential Partnership: expanding our ad platform with new adverstiers and publishers will be one of our priorities.
Hosting provider integration: Activation of CoinIMP JavaScript miner and IMP ads with one click in our hosting services.
Mobile App Development: Users will be able to track the performance of their sites, be in the know about the accumulated revenue, spot the accumulated hashes from the JS miner, follow the progress of advertisements deployed in the network and pay for their services and access other features, from their mobile devices.
Ad Platform Improvements: Adding advertising models other than CPM.

Project team

Artur Makówka

CEO & Co-Founder

Pavel Sabadash

Project Manager

Jakub Czechowski

Full-Stack Developer & Project Manager

Łukasz Matczak

Technical Lead & Blockchain Architect

Ksenia Semenova

QA Team Lead

Victor Fedorenko

Full-stack Developer

Afaf Hassan

Full-stack Developer

Khaled Alam

Full-stack Developer

Adeniji Olusegun

Full-stack Developer

Jiang Jian

Full-Stack Developer

Lai Taiyu

Full-stack Developer

Viktor Saenko

Senior Unix Engineer

Muhammad Gamal

QA Specialist

Cecilia Farias

QA Specialist

Alberto Zapata

QA Specialist

Kizito Pius Tendo

HR Manager

Elvis Contreras

Recruiting Manager

Mohamed Tarek

Blockchain Market Researcher & Full-stack developer

Mathias Odia

Technical Support

Iryna Fedoseienko

Technical Support

Daniel Kouam

Digital Marketing Specialist

Irving Arrieta Vazquez

Senior Graphic & Web Designer

Bruce Boyd

PR Manager & Blockchain Market Researcher

Advisors

Orlan Silva

Legal Advisor

Social media

Claim admin rights for this project

CoinIMP NEWS

Tweets by BitTorrent
How To get a verified Project status
To pass the verification you need to place a our logo on the main page of your website and make an announcement of the listing in your social network accounts. Send us the email in reply with confirmation of the link placement.
Top-Rated Crypto Projects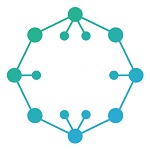 ICO
The first innovative scientific publisher and asset manager on blockchain, Crypto Commonwealth offers all contributors to its ecosystem good compensation in COM ...
| | |
| --- | --- |
| Start ICO | Mar 01, 2020 |
| End ICO | Dec 31, 2020 |
| Received | Pending |
| Goal | Not Set |

ICO
Unleashed is a creative company focused on implementing an innovative blockchain platform that aims to revolutionize the advertising and marketing industry. Our ...
| | |
| --- | --- |
| Start ICO | Oct 29, 2019 |
| End ICO | Apr 23, 2020 |
| Received | Pending |
| Goal | Not Set |