Createra

Createra is a user-generated content (UGC) metaverse engine enabling creators to create, distribute, and MetaFi games. Creating on Createra is made more fun and efficient by an unlimited player capacity, as well as multi-creator options and cross-play from anywhere.

Series A Funding: $10 Million

IMPORTANT: By investing in this business you agree to ourDisclaimer. All information including our rating, is provided merely for informational purposes. CryptoTotem does not provide investment advice.
What is Createra
Createra develops the technology and infrastructure to enable creators to MetaFi their offerings, through its powerful engine, flexible editors, and the creator economic system. We saw the increasing demand in metaverse experiences. The consumers are keen to explore metaworlds, while creators need creation tools, powerful and easy to learn, to transfer their ideas into metaworlds experience. What's more, both the players and the creators value the accessibility and need the metaworlds can be easily shared with friends. All these demands help Createra to design our core offerings to facilitate the process to be easy and fun.
We are focusing on three core areas:
Meta-Build
Fi-Infra
Creator Eco
Details

Raised: 10,000,000 USD


Legal

Registration year: 2022

Createra Roadmap
1
Basic Tool Development
Official website launch
VOXA demo rollout
ARENA demo rollout
NFT gallery launch
2
Creator Ecosystem Launch
Creator recruitment
Establishment of Creator foundation
Official launch of VOXA
Official launch of ARENA
Production, ad serving, and distribution of professional contents
3
Creator Economy Evolve
Genesis-Land presale and launch
Support for issuance and trade of creative NFT
Support for external smart contract deployment
Launch of smart wallet
4
Digital Metaverse
Establishment of User experience foundation
Content advertising placement center
Ongoing development of tools to build a gamefi infrastructure
Support more types of digital contents
Project team

Jon Wagbi
Founder & CEO

Kekos
Chief of growth

Grayson
Chief of R&D

KingZ
Chief of Creative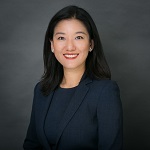 Lisha Wang
Head of Marketing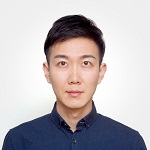 Viktor Zheng
Head of Design

Jessie Ji
Chief of Inspirations
Social media