Crypto Commonwealth (COMM)

ICO

The first innovative scientific publisher and asset manager on blockchain, Crypto Commonwealth offers all contributors to its ecosystem good compensation in COMM, the natural token. COMM is much more than an asset, and serves as the absolute, irreplaceable and undisputed right to participate in their global subscription, circulation and investment network.

IMPORTANT: By investing in this business you agree to our Disclaimer. All information including our rating, is provided merely for informational purposes. CryptoTotem does not provide investment advice.

| | |
| --- | --- |
| Overview | Whitepaper Onepager |
What is Crypto Commonwealth
Crypto Commonwealth is the first scientific publisher and asset manager on blockchain, devoted to innovating economic models in both fields, and maximizing contributor benefits with good token compensation. The token issuer, Commonwealth Foundation is a nonprofit Singapore CLG. It endeavors to endow value to new knowledge distribution, benefiting the COMMunity and the public. COMM's professional team specialize in publishing, quant research and portfolio management of traditional and digital assets. Most of them are quantitative PhDs from renowned institutions including Harvard, MIT, Fermilab, Google, Cadence, Worldquant, TD Bank, ICO Bench, and ICO Holder. They are committed to developing and expanding the global payment network for COMM's subscription, circulation, and investment grid. And their main net will incubate, tokenize, fundraise for and commercialize successful trading strategies, publications & subprojects.
Details

Pre-sales: Nov 15, 2019 - Jan 31, 2020
Public sales: Mar 01, 2020 - Dec 31, 2020
Pre-sale token supply: 50,000,000 COMM
Token supply: 1,000,000,000 COMMs
Total tokens for sale: 300,000,000 COMMs
Soft cap: 15,000,000 COMM
Hard cap: 100,000,000 COMM


Legal

Country limitations: US, China, OFAC sanctioned countries including Balkans, Belarus, Burma, Cote D\'Ivoire (Ivory Coast), Cuba, Democratic Republic of Congo, Iran, Iraq, Liberia, North Korea, Sudan, Syria, Zimbabwe.
Office address: 2 Venture Drive #11-31 Vision Exchange Singapore (608526)

Token info

Ticker: COMM
Type: Utility-token
Token standard: ERC20
Token price in USD: 1 COMM = 0.11 USD
Accepted currencies: BTC, ETH, USDT


Offices on the map
Crypto Commonwealth Roadmap
1
September 2017
Preparations
2
December 2017
Proof of Concept
3
February 2018
Initial Publications and Website Construction
4
May 2018
Logo Design and Social Endorsement
5
July 2018
Team and Influence Building
6
January 2019
Partner Searching
8
July 2019
Token Development & Advisor searching
9
August 2019
Legal, Regulation and Compliance
10
November 2019
Foundation Launch, Airdrops and Social Network Campaigns
11
December 2019
Exchange Listing, IEO
12
January 2020
Article Program Launch & Content Mining
13
March 2020
Token Sale Round 1
14
April 2020
New Backtesting Platform & Alpha Mining
15
May 2020
Token Sale Round 2
16
July 2020
E-print Website Operation
17
August 2020
Token Sale Round 3
18
Q4 2020
Use Case Consolidation
19
Q2 2021
Mature Blockchain Based Funds
Project team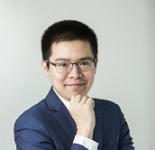 Wayne Yee, Ph.D.
Founder, quant portfolio manager, tokenomist and philosopher.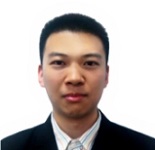 John Gan, Ph.D.
Machine learning scientist, course designer & PhD at Harvard University.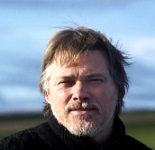 Simon Cocking
Chief editor. Renowned business mentor, fundraiser and public speaker.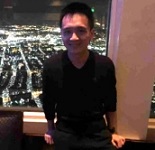 Zhiyu Zhang, M.S.
USDC core developer, senior blockchain engineer at Circle, wallet dev expert.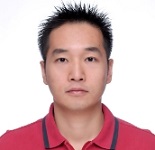 Jackey Yan, Ph.D.
Co-Founder, serial entrepreneur and technical, savvy investor.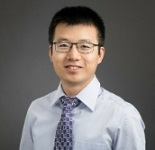 Heming Zhen, Ph.D.
Software engineer at Google Life Sciences. Former assistant professor.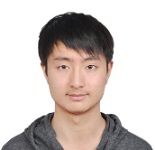 Winston Dai
Machine Learning Engineer, Ph.D. Research Assistant at MIT EECS.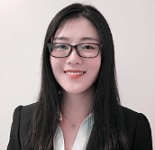 Jane Yang, Ph.D.
Quant researcher on full modeling cycle, Ph.D. at National Univ. of Singapore.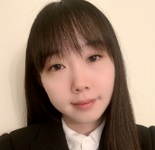 Veronica Lee, M.S.
Visual and interaction designer, UX/UI specialist and web developer.
Advisors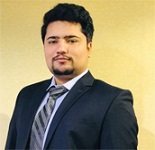 Hamza Khan
Advisor, top blockchain expert, ICO analyst and senior marketing specialist.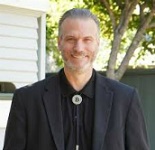 Sean Brizendine
Senior Blockchain advisor, lecturer and researcher. ICO Bench expert.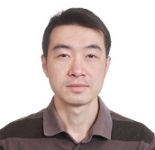 Yu Tian, Ph.D.
Advisor, UCAS professor and doctoral supervisor. Visiting scholar at MIT.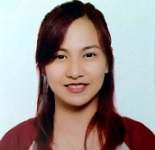 Krystelle Galano
Marketing advisor, social media strategist, crypto and blockchain evangelist.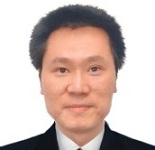 George Lai, Ph.D.
Advisor, derivative pricing expert and senior quant in investment banking.
Social media