CryptoMiningCoin (CMC)

CryptoMiningCoin-CMC is the next generation cryptocurrency mining solution in the whole crypto market that will be used for mining, trading and lending purposes. CMC users can mine CMC, BTC, BCH, ETH, LTC, XRP, DOGE, CNB, BNB and USDT with a high return. Lets your crypto works for profit. Up to 24-60% yearly profit (Earning rate changeable).

IMPORTANT: By investing in this business you agree to ourDisclaimer. All information including our rating, is provided merely for informational purposes. CryptoTotem does not provide investment advice.
Overview

| | |
| --- | --- |
| Project industry | Mining |
| Founded | Singapore |

Whitepaper
What is CryptoMiningCoin
The CMC coin is the real currency like dollar or other fiat currency. The CMC owner can earn a huge profit per month with the help of our good earning strategy which will be build in our development team. However, the CMC is easy to use and available in different crypto exchanges like coinsbit, crex24, hotbit, coinvisa etc. Our proud users can buy CMC cryptocurrency at a very cheap rate in the ICO time and after completing the ICO, they can sell it at a high rate in online crypto exchange and our platform too. At the end of ICO, we can create a buy-sell form in our CryptoMiningCoin.com platform. They can sell CMC with BTC without any fees. The CMC cryptocurrency is the most user-friendly crypto in the histry of crypto world because the CMC coin gives you much more earning opportunity like mining, the trading, the lending, and the regular earning opportunities.
We create a digital crypto currency CMC for improving the financial solution in our proud CryptoMiningCoin.com users. They will improve their financial condition with the help of different mining plan. When you need money, you can get up to 50%-80% loan opportunity from your total balance. It means if you have 100,000 CMC coin, you can lend 50,000-80,000 CMC coin from our platform. After completing the ICO, we accept CMC coin for mining and users can earn profit per month from 5th round in CryptoMiningCoin.com website and sell it in our platform or different crypto exchanges.
Details

Pre-sales: Apr 01, 2020 - Apr 30, 2020
Public sales: May 01, 2020 - Aug 14, 2020
Token supply: 1,000,000,000 CMC
Total tokens for sale: 350,000,000 CMC


Legal

Blockchain Platform: Ethereum


Token info

Type: Utility-token
Token standard: ERC20
Token price in USD: 1 CMC = 0.01 USD
Token price in BTC: 1 CMC = 0.000005 BTC
Accepted currencies: CMC, BTC, BCH, ETH, LTC, XRP, DOGE, CNB, BNB and USDT
Bonus program:
PreSale - 50%
1st round: 20% Bonus, 01.06.2020 - 12.06.2020
2nd round: 15% Bonus, 12.06.2020 - 24.06.2020
3rd round: 10% Bonus, 24.06.2020 - 06.07.2020
4th round: 5% Bonus, 06.07.2020 - 18.07.2020
5th round: 0% Bonus, 18.07.2020 - 30.07.2020
Token distribution:
35% sale for participants
30% for mining and lending
20% for bonus, airdrop & bounty campaign
15% for the team and advisors.

CryptoMiningCoin Roadmap
1
Q1 2019
Team and Advisors managing, Idea development, Technical structure and website design thinking.
2
Q2 2019
CMC concept analysis and development.
3
Q3 2019
The landing page development and the white paper writing.
4
Q4 2019
The features planet, marketing and attraction of professionals for business.
5
Q5 2019
The CMC (ERC-20) token creation and dapp analysis.
6
Q6 2019
The CMC partners integration, volume marketing etc.
7
Q7 2020
Airdrop, bounty, bonus, presale and ICO running.
8
Q8 2020
The cryptocurrencies like CMC, BTC, BCH, ETH, LTC, XRP, DOGE, CNB, BNB and USDT mining start in CryptoMiningCoin.com website.
9
Q9 2020
Internal and external exchange for traders.
10
Q10 2020
We build insurance facility for our CMC users.
11
Q11 2020
We develop much more earning options for our CMC users. (Betting coming soon)
Project team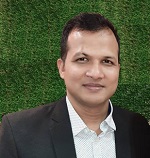 Michael Sonet
CEO, Founder & Software Engineer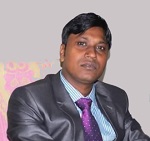 Sohel Rao
Co-Founder & Advisor (Blockchain Specialist)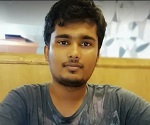 Fozley
Manager & ERC_20 Blockchain Specialist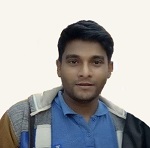 Dalim Rdx
Developer & Coordinator (Marketing Manager)
Social media