CryptoProfile (CP) ICO

ICO

CryptoProfile believes in the importance of credible ICO projects. All ICO Projects will be check and research thoroughly before we accept them as our client. We offer our clients 100% return of all profits through marketing and also a 6-month return on the original value of tokens invested through a smart contract (T&Cs apply). Moreover, token holders are guaranteed maximum value through airdrop marketing.

IMPORTANT: By investing in this business you agree to our Disclaimer. All information including our rating, is provided merely for informational purposes. CryptoTotem does not provide investment advice.
CryptoProfile (CP) ICO ratings

| | |
| --- | --- |
| ICObench | 4.4 / 5 |
| ICOmarks | 9.5 / 10 |
| TrackICO | 4.8 / 5 |
| ICOholder | 4.1 / 5 |

Claim admin rights for this project
Overview
Whitepaper
Onepager
What is CryptoProfile
Promote healthy speculation in cryptocurrency market. Aiming to achieve steady uptrend of coin price. Providing ICO projects with inadequate promotional activity budgets. Gaining earned trust and support from the community. The CryptoProfile platform will have some endearing features that make it an attractive option for cryptocurrency supporters The speed of the platform In order to support fast air drops, the platform will be developed using the latest algorithms that ensure transactions are done in real-time. The speed will ensure that any investor purchases are recorded instantaneously. Security of the platform CryptoProfile is protected using cutting-edge blockchain technology that protects the platform from hackers who may want to steal money. The platform is also protected from Sybil attacks that are commonly used to target blockchains. Privacy Sensitive investor information is protected from nefarious individuals using the decentralized blockchain with user encryption. The users are assigned pseudonyms to ensure that third parties can not track the transactions on the platform. No fee charged CryptoProfile will have no transaction costs for our customers. Most of the earnings will be generated from ICO marketing through appreciation of CryptoProfile tokens and payments done received through our client's respective project tokens. Thus, having such a feature allows our company to take our service provision with utmost effectiveness as their success is equivalent to our success. The benefit is that the investors will have the best due diligence on ICOs at an affordable cost.
VALUE PROPOSITION The value proposition highlights the benefits that the platform has for the different stakeholders who will use the platform. Investors Investors benefit the most because they will be able to pick from existing ICOs whose CryptoProfile has already conducted due diligence. While the risk can never be completely zero, it is substantially lowered by the model we adopt. It makes it easier for them to get real gems in the ICO niche from the hundreds of fakes. ICO startups Genuine startups that legitimately want to raise money for viable businesses can benefit by requesting our ICO marketing services. We will conduct intensive research on the project. Once the project is deemed legitimate, it can run its fundraising through our platform using our airdrop system. Bounty hunters Bounty Hunters are conventionally thought to be only useful in boosting up the numbers of communities and not contributing anything much to the ICO project. CryptoProfile has come up with strategic planning to involve bounty hunters in a manner that they contribute to the projects up to their full potential: -Bounty hunters will receive free CP tokens as long as they register as a community and do the needful tasks. -Bounty hunters will get incentives for holding CP tokens and also receive airdrops of other ICO projects' tokens. -The bounty hunters possessing CP tokens will have more discounts if they want to invest in an ICO project handled by CP. Writers The writers who are involved in CP ICO projects will have the following benefits: - Writers will receive CP tokens as well. - Writers will get incentives for holding CP tokens and also receive airdrops of other ICO projects' tokens. - The writers possessing CP tokens will have more discounts if they want to invest in an ICO project handled by CP. Regulatory agencies and governments For years, government agencies have had a problem trying to eliminate fraud and scamming from the cryptocurrency industry with little success. However, the solution is self-regulation.
CryptoProfile is the first step in the process. As more investors realize that they can make a less risky investment by using our platform for due diligence, the number of pump and dump ICOs will disappear. As a result, governments will be able to achieve their goal of protecting investors.
Details

Pre-sales: Jan 01, 2019 - Jan 31, 2019
Public sales: Feb 01, 2019 - Feb 28, 2019
Pre-sale token supply: 591,474,747 CP
Token supply: 753,471,015 CP
Total tokens for sale: 591,474,747 CP
Soft cap: 1,162,556 USD
Hard cap: 30,463,808 USD


Legal

Blockchain Platform: Ethereum
Country limitations: United States, Terrorist Blacklisted Countries
Registration country: Singapore
Registration year: 2017


Token info

Ticker: CP
Type: Cryptocurrency
Token price in USD: 1 CP = 0.10 USD
Accepted currencies: ETH, BTC
Token distribution:
Seed 2 - 1.99%
Seed 3 - 17.70%
Private Sale - 17.70%
Pre-Sale - 17.70%
ICO - 23.41%
Reserve - 10%
For Team - 6.5%
Bounty - 5%

CryptoProfile Roadmap
1
3RD Q 2016
Building community from WhatsApp​ and Pool Funding
2
4TH Q 2016 ​
Started educating on how to buy/sell coins​
3
1ST & 2ND Q 2017
Started educating how to buy ICO​
4
3RD & 4TH Q 2017 ​
Build website for beginners
5
1ST Q 2018 ​
Charting
Coin description & tooltip
Getting started​
Walk the ground
6
2ND Q 2018
New Website layout
Payment gateway
1 tier subscription​
Test run marketing
7
3RD Q 2018 ​
ICO List
New mobile view for website​
Test run meet the VCs
8
4TH Q 2018
Blockchain development & integration with website
News update​
ICO Private Sale
9
1ST Q 2019 ​
Wallet
Launch Test Net
ICO Pre-Sale
ICO
10
2ND Q 2019
Calendar
Mining Rig
13
1ST & 2ND Q 2020​
Market/Exchange API sourcing & integration​
14
3RD & 4TH Q 2020
Mobile Application​
Project team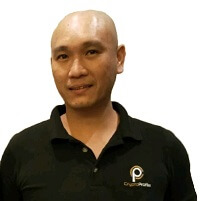 Max Ng
Managing Director, Co-founder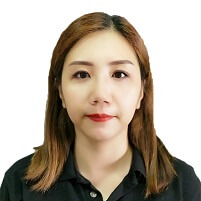 Jaclyn Lim
Deputy Managing Director, Co-founder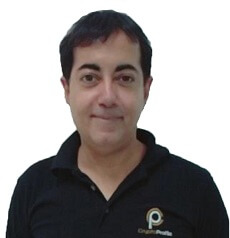 Charles Ram
Sales & Marketing Director, Co-founder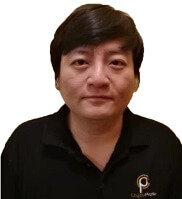 Alan Lew
Chief Technical Officer, Co-founder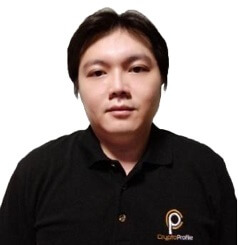 Kelvin Lew
Digital Marketing Director, Co-founder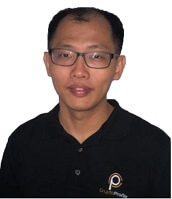 Andrew Se
Co-Founder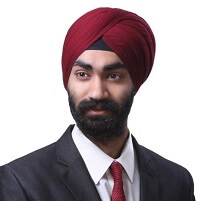 Amarpreet Singh
Global Business Development Director
Social media
How To get a verified Project status
To pass the verification you need to place a our logo on the main page of your website and make an announcement of the listing in your social network accounts. Send us the email in reply with confirmation of the link placement.
Top-Rated Crypto Projects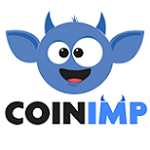 ICO
IMP is short for "Impression", a marketing term that indicates the number of times a particular piece of content is displayed without having the user perform an ...
| | |
| --- | --- |
| Start ICO | Dec 28, 2018 |
| End ICO | Dec 31, 2020 |
| Received | Pending |
| Goal | Not Set |

ICO
Unleashed is a creative company focused on implementing an innovative blockchain platform that aims to revolutionize the advertising and marketing industry. Our ...
| | |
| --- | --- |
| Start ICO | Oct 29, 2019 |
| End ICO | Apr 23, 2020 |
| Received | Pending |
| Goal | Not Set |