Entice Coin (NTIC)

Ongoing

Nov 01, 2022 – Nov 30, 2022

Entice is creating whole crypto eco system for their users,Entice is launching Crypto games where players can play 1 Vs. 1 with own friends as well as online Players and Earn Entice coins.

IMPORTANT: By investing in this business you agree to ourDisclaimer. All information including our rating, is provided merely for informational purposes. CryptoTotem does not provide investment advice.
Overview

| | |
| --- | --- |
| Project industry | Gaming & VR |
| Product type | Ecosystem |
| Founded | India |

Whitepaper
What is Entice Coin
What we are providing in Entice Crypto EcoSystem
Entice NFTs will be providing exclusive benefits to their holders. Entice NFT Holders will have passive income through Entice Play & Earn Entice Games
Entice Games by Entice will change the way Crypto Games work. 2 Players can play 1 Vs. 1 games and Earn
Entice Exchange has vision to Create Crypto Bank for Crypto World. Which will have Crypto Systematic Investment plan, Crypto Fixed Deposit and many more Features.
Details

Pre-sales: Mar 15, 2022 - Sep 30, 2022
Public sales: Nov 01, 2022 - Nov 30, 2022
IEO (P2PB2B Launchpad): Jun 17, 2022 - Jul 22, 2022
Token supply: 1,000,000,000 NTIC
Total tokens for sale: 70,000,000 NTIC


Legal

Blockchain Platform: Polygon (Matic)


Token info

Ticker: NTIC
Type: Utility-token
Token standard: ERC20
Token price in USD: 1 NTIC = 0.13 USD
Token distribution:
Founder Coin - 10%
Marketing & Liquidity Pools - 15%
PreSale & ICO Sale - 20%
Gaming Rewards - 20%
Team Development & Advisors - 10%
EnticeX Exchange - 10%
AirDrop - 5%
NFT Holders - 10%

Entice Coin Roadmap
1
Q1 2022 Ideation & PreSale 1
Ideation and Website launch of Entice Coin
Mockups & Ideation of Crypto Play & Earn Games
1% AirDrop
Pre-Sale 1 at early price of $0.065
Community building on Twitter, Telegram & Discord
1000+ Wallet Holders
Social Media & Influencer marketing
Innovative & Easy way to Purchase Coins from Website (Without SWAP)
2
Q2 2022 Beta Game Launch & PreSale 2
Demo & Beta Testing of Entice Games
Mockups & POC of Crypto Banking Entice X
2% AirDrop
Pre-Sale 2 at price of $0.13
Private Sale Round 1
20x Growth in Twitter & Telegram Community
5000+ Wallet Holders
Aggressive Marketing of Entice & Entice Games
1st Round of NFT Launching with Exclusive Benefits
3
Q3 2022 PreSale 3 & NFT Launch
Official Launching of Entice Games
Beta Demo of Crypto Banking with EnticeX
Pre-Sale 3 at Price of $0.20
10,000+ Wallet Holders
25x Growth in Twitter & Telegram Community
Influencer Marketing of Entice Crypto Mini games & NFTs
5,000,000 Entice for Community reward (Who played our Crypto Mini Games)
2nd & 3rd Round of NFT launching
4
Q4 2022 ICO & Beta EnticeX
50,000+ Download of Entice Games
Beta Launching of EnticeX exclusively to Entice Coin & Entice NFT Holders
ICO at $0.26
IEO (Initial Exchange offering) Announcement
Community growth by 30% in all social media
Private Sale Round 2
5,000,000 Entice for Community reward (Who played our Crypto Mini Games)
Listing on Well known platform for CryptoCurrency
Project team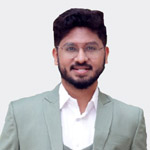 Yax Sheth
CEO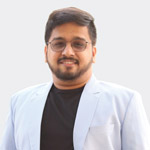 Ebrahim Bangdiwala
CTO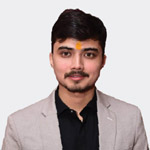 Anshul Bisht
COO
Kunal Barad
DIRECTOR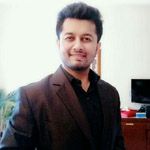 Vaibhav Karande
CMO
Social media