Finxflo (FXF)

Finxflo is a global cryptocurrency brokerage. It aggregates offers from the world's leading exchanges, thereby granting users access to the best buy and sell prices and the highest margins. Users implement trades on the platform using Finxflo's native token.

IMPORTANT: By investing in this business you agree to our Disclaimer. All information including our rating, is provided merely for informational purposes. CryptoTotem does not provide investment advice.
| | |
| --- | --- |
| Overview | Whitepaper Onepager |
Technical details
We have an aggregation system that allows clients to gain the best global crypto prices. This software sources the best prices and automatically aggregates the best prices for the users. This software and aggregation engine is built from scratch and is fully owned by FXF.
What is Finxflo
Exactly is Finxflo?
Exchange
Aggregation Engine
Consolidated Global
Order Book
Global best bid and offer accompanied by Finxflo Smart Order Routing means all orders, large or small, get the global best price
1 Account / 1 Wallet / 1 KYC provides access to multiple exchanges, without any need to open multiple accounts
Mission
Finxflo is an exchange aggregator specifically designed to help the trader access the best cryptocurrency prices, easily and efficiently, no matter where they are.
Finxflo's advanced technology strives to empower the cryptocurency community, providing its users with a transparency and level of liquidity that has been missing from the market.
Finxflo, through its precision engineered and intuitive user interface will provide users with a unique and unrivalled trading experience, customisable to the individual user's needs and designed to promote learning and progression.
Put simply, our mission is to give users the best price 24/7 and ensure that they are best placed to take full advantage.
Vision
At Finxflo we believe in a cryptocurrency market built on values of transparency, legitimacy and trust, fully accepted by the mainstream.
We envisage a level playing field for all participants, with market distortions and unfair trading practices eliminated, and with the best prices available to traders irrespective of size and location.
Finxflo provides its users with access to multiple markets through 1 registration process, 1 KYC, 1 wallet and 1 user interface, connecting the dots for the user so the user doesn't have to. However, users do not just gain access to multiple exchanges in the same way that they did previously; through using Finxflo's advanced aggregation protocol and smart order routing system users are guaranteed the best price available – for larger orders, where necessary, the smart order routing system will go as far as to distribute the order across multiple exchanges simultaneously in order to achieve the optimum buy or sell price as required. Furthermore with only 1 wallet required, a user's liquidity can easily be applied across exchanges without any need for a manual transfer.
But there is more. As individual retail traders have limited resources with which to trade this results in them paying higher transaction fees than larger traders with more financial muscle. However, when users trade together through Finxflo they gain access to the type of preferential transaction fees that only high net-worth individuals or institutional traders can command. Retail traders effectively become institutional traders overnight. On top of that, in contrast with exchanges, Finxflo won't charge users withdrawal fees.
Details

Pre-sales: Jul 01, 2020 - Jul 14, 2020
Public sales: Jul 15, 2020 - Jan 15, 2021
Pre-sale token supply: 30,000,000 FXF
Token supply: 600,000,000 FXF
Total tokens for sale: 330,000,000 FXF
Hard cap: 36,000,000 USD


Legal

Blockchain Platform: Ethereum
Country limitations: Japan,Malaysia
Registration country: Singapore
Registration year: 2019
Office address: 6A Shenton way, level 04-01, OUE Downtown Gallery Singapore 068815

Token info

Ticker: FXF
Type: Utility-token
Token standard: ERC20
Token price in USD: 1 FXF = 0.12 USD
Accepted currencies: BTC, ETH, XRP. BCH, DASH, USDT, USD
Funds allocation:
50% - Public Sale
38% - Locked (27% - Operations / 11% - Founders' Team)
5% - Private Sale
5% - Partnerships
2% - Competitions

Finxflo Roadmap
1
Q4 2019
Marketing Website Launched
2
Q1 2020
MAS Grandfathering Exemption
Proof of Concept
3
Q2 2020
Private Token Sale
4
Q3 2020
Public Token Sale
Demo Trading Opensli>
Token Competition
Beta Release
PR Agency Onboarding
Website Upgrade
5
Q4 2020
Live Trading Launch
10 Exchanges Aggregated
Chinese Language Version
Token Listing 1st Exchange
Token Listing 2nd Exchange
Mobile App Launch
MAS License
6
Q1 2021
15 Exchanges Aggregated
Token Listing 3rd Exchange
Spanish Language Version
7
Q2 2021
20 Exchanges Aggregated
Token Listing 4th Exchange
Russian Language Version
8
Q3 2021
25 Exchanges Aggregated
Token Listing 5th Exchange
Korean Language Version
9
Q4 2021
30 Exchanges Aggregated
Token Listing 6th Exchange
Japanese Language Version
San Francisco Office Opens
Project team

James Gillingham
Co-Founder

Thomas Plaskocinski
Co-Founder + CTO

Liam Jones
Chief Executive Officer

Asad Zeeshan
CMO

Nikhil Sethi
Marketing and crowdfunding

Greg Ranslam
Attorney

Craig Sinclair Henderson
Marketing Manager

Imran Hossain
Graphic Designer and Web Developer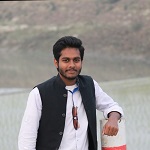 Arup Sorker
Social Media Team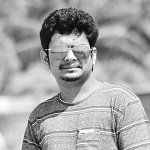 Prosongit Sarker
Social /media team
Advisors

Dr Anthony O'Sullivan
Marketing analyst for Palomar Technologies.

Stefano Virgilli
Entrepreneurship and Top Management Stefano Virgilli is an Italian serial

Mark Hammond
Head of Flow Products and API for Liquid Quoine Exchange Mark Hammond
Social media
MVP