Freelanex (FLXC) IEO

Freelanex is a decentralized platform which provides an environmental system on Blockchain. It represents a unique opportunity for approaching bargains by using a decentralized System with smart contracts, through an interface user friendly.

Freelanex introduces a pellucid and trustworthy transactions system and the employee protection rights protects the freelancers from fraudulent and unprincipled practices – a hence win-win situation on both ends.

IMPORTANT: By investing in this business you agree to ourDisclaimer. All information including our rating, is provided merely for informational purposes. CryptoTotem does not provide investment advice.
| | |
| --- | --- |
| Overview | Whitepaper Onepager |
Technical details
The Freelanex platform accepts payments in both Cryptocurrency (FLXC Token) and fiat currencies. Users are able to pay directly for transactions via fiat currency and/or are given the option to load their wallets with a utility token FLXC to take advantage of incentives provided in the platform. Use
What is Freelanex
Freelanex is a decentralized platformwhich provides an environmental system on Blockchain. It represents a unique opportunity for approaching bargains by using a decentralized System with smart contracts, through an interface user friendly. Everything will be managed thanks to a transparent and decentralized portal that will help in gaining the confidence in the transaction between the client and the freelancer.
In most cases these new technologies play an important role in our life. At this stage we have been able to think about a revolutionary idea and how to implement it. Through a multidisciplinary study we found that there is a defect in the independent economy and there is a demand to organize the standards of safety, to establish a reliable business relationship between the freelancers and clients. This is the reason behind our search about the characteristics and standards of the Blockchain technology to upgrade services and expand the relationship between the freelancers and their clients.
We think that the Blockchain is the best tool we can use to create an effective solution to overcome the problems faced by the freelancers. This can be achieved by building an ecosystem based on Blockchain to provide transparency and trust between customers and freelancers; our system is decentralized through the use of innovative technology solutions for the new generation of new concepts. In addition, smart contracts will provide an opportunity to create new concepts as well as implement the data through an intelligent programmable contracts (while the transactions were unreliable between both sides before).
The system will examine every action, including the review of implementation processes smart contract and skill assessment by the participants in the platform within an unbreakable mass. There is a good vision in combat In addiction to this, we aim at fighting the global unemployment and helping the motivated people – by providing free employment for individuals. This way they will find their job in a flexible and smooth way and will get the payment, so that the whole economy will take benefits day by day.
Summarily, Freelanex offers a unique payment gateway and multiple incentives through the use of its utility token andplatform wallet. This gives freelancers across globe easier access to payments, currency exchanges, and work right protection.
The FLXC Token represents animportant range of benefits to platformusers:
Payment gateway and wallet usage
KYC standards and protection
Smart contract implementation throughout the platform
Token sales appreciation afterthe closing of the IEO
Loyalty and rewards programs
Liquid transactions from & intowallets
Liquidity will be offered through major liquid crypto exchanges and OTC platforms in Europe, MEA and ASIA.
Freelanex Mission:
We believe in empowering freelancers and providing them with a trusted environment to connect with job opportunities everywhere, anywhere and at any time. We have recognized that the environment for freelancers and clients is very volatile at this moment, and we are on a mission to build trust and a pleasant workspace forall.
Freelanex Vision:
Freelanex connects millions of freelancersall around the world with job opportunities through a real work environment created to promote collaboration, transparency and payment security.
Freelanex is leveraging the power of blockchain and artificial intelligence to build the largest and most trusted online workspace environment for freelancerswhile allowing them to invest and benefit equally through platform scalability. We envision a future where freelancers all over the world will have unrestricted access to growth and trust while working online.
Details

Pre-sales: Sep 23, 2019 - Oct 09, 2019
Public sales: Oct 10, 2019 - Oct 24, 2019
IEO (Shortex Launchpad): Oct 10, 2019 - Nov 14, 2019
IEO (p2pb2b Launchpad): Oct 10, 2019 - Oct 24, 2019
Token supply: 10,000,000,000 FLXC
Total tokens for sale: 5,000,000,000 FLXC
Soft cap: 1,000,000 USD
Hard cap: 10,000,000 USD


Legal

Blockchain Platform: Ethereum
Registration country: United Arab Emirates
Registration year: 2018


Token info

Ticker: FLXC
Type: Utility-token
Token standard: ERC-20
Token price in USD: 1 FLXC = 0.004 USD
Accepted currencies: BTC, ETH, USDT, USD
Bonus program:
For more than 25000 FLXC buyers will have 20% of bonus tokens.
Token distribution:
Private Sale - 50%
Ecosystem - 15%
Reserved Pool - 10%
Founders, Team and Advisors - 20%
Bounty, Airdrop and Bonus - 5%
Funds allocation:
Software development - 35%
Sales and growth - 25%
Marketing and events - 25%
General and administrative expenses - 15%

Freelanex Roadmap
1
2018
Came up with an Idea
Research. Planning & Development
2
Q 1 – Q 2, 2019
Company Registration In Dubai
Team-up with professionals
Whitepaper and Other Documents Development
WebsiteDevelopment
Smart contract creation and Development
Marketing Strategy Development
MVP Beta Platform Creation
Seed Round
3
Q3, 2019
Legal background developmentwith professionals
Partnership with world recognized companies and Professionals
Start Auditing and negtionationwith exchanges
Start Freelanex Platform V1 Development
4
Q 4, 2019
Start Marketing Campaigns and Bounty Campaigns for IEO
Launch IEO Round 1 and 2 on exchange
Launch Freelanex platform V1 Testing on real time
Start Freelanex platform V2 Development with blockchain technology
5
Q1, 2020
Work on the purchase ofheadquarters and equipment in Dubai City and processing to begin.
Pilot Prelaunch Freelanex platform worldwide for 1000 users and 20 companies.
6
Q 2, 2020
Official Launch forworldwide
Global Marketing Campaign
7
Q3, 2020
Acquisition Of 10,000 Users
8
Q 4, 2020
Final Release With AI And Blockchain Technology
Release Of Android And IOS
Acquire 100,000 Users
9
2021
Launch Headquarters In Dubai
Launch Freelanex Branches In 3 countries
Reach 300,000 Freelancers / 3000 Companies
Project team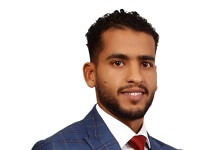 IBRAHEM HASSAN
Founder, CEO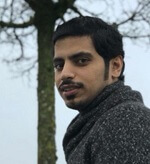 ABDULLA AL MARZOUQI
Co-Founder and CFO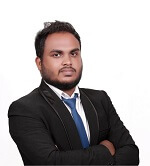 ISURU WICKRAMASINGHE
Co-Founder and COO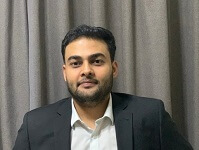 SHIVA DWIVEDI
Chief Technology Officer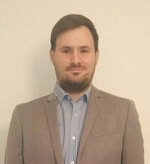 DAVORIN BEBEK
Communication and Community Manager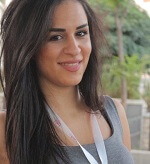 FARAH ABBAS
Chief Business Analyst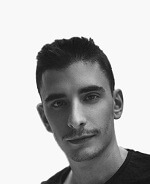 GAYAN LUCA DE SIMONE
UX/UI Architect
Advisors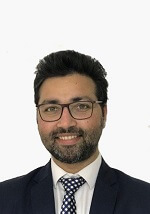 NAVIIN KAPOOR
Strategic ICO Advisor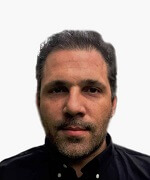 SYDNEY IFERGAN
Marketing Advisor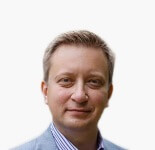 IGOR KARAVAEV
Financial Advisor
ERIKA ROSENSTEIN
Business Development Advisor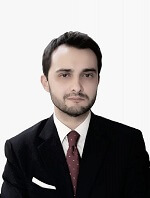 RAFFAELE DELLA ROTONDA
Legal Advisor
Social media