Gdigit (GLDS)

ICO

Ongoing

Feb 20, 2020 – Aug 15, 2020

GLDS is one of those few projects in the digital economy sector that are built on the basis of an existing business — gold mine and placer deposit excavation operations in the Republic of Kazakhstan. Our company is doing business legally, with accounting books nice, clean and auditable. The gold mining and processing facilities are fully licensed by the regulatory and supervision bodies of the Republic of Kazakhstan.

IMPORTANT: By investing in this business you agree to our Disclaimer. All information including our rating, is provided merely for informational purposes. CryptoTotem does not provide investment advice.

Overview

| | |
| --- | --- |
| Project industry | Mining |
| Product type | Cryptocurrency |
| Founded | Kazakhstan |

Whitepaper

What is Gdigit

The gold deposits our company owns are located in the East Kazakhstan region. Our geological survey has revealed data confirming the economic feasibility of the project. The placer deposit and its surrounding terraces are confirmed to hold some 1000 kg of the precious metal. A quartz-sulfide vein found in the area is estimated to hold some 5-6 tons of gold. A three-year production schedule to 2023 is set, and the National Bank of Kazakhstan will commit to buying out our entire stock.

The key objective of our project is to make investments in gold more appealing and accessible to a wider audience. We believe the functionality cryptocurrencies provide to be pivotal in this regard. To achieve the goal we have set before us, we have created our own decentralized cryptocurrency as part of the GLDS project: it relies on highly technological concepts to achieve high liquidity for the project's token. Each coin our project issues is backed by 0.02 grams of gold, closely tying together two investment instruments that may seem a world apart: gold and cryptocurrencies. Every GLDS project participant has the opportunity to not only join a highly technological start-up, but secure a guaranteed passive income whatever life may bring.

In recent years the price of gold has been steadily climbing which means that should this trend continue (and lest we forget, the amount of gold on the planet is finite, and the demand for it is not going down) GLDS token holders will be able to extract guaranteed profit since each coin is backed by 0.02 grams of gold, that can be sold for what it's worth on an exchange. GLDS tokens are a real opportunity to become part of an ambitious future-proof project, and it starts today!

Details

Public sales: Feb 20, 2020 - Aug 15, 2020
Pre-sale token supply: 1,000,000 GLDS
Token supply: 15,000,000 GLDS
Total tokens for sale: 14,000,000 GLDS
Soft cap: 3,500,000 USD
Hard cap: 10,500,000 USD


Legal

Blockchain Platform: Ethereum
Registration year: 2017
Office address: Republic of Kazakhstan, East Kazakhstan area, Zharminskiy region, 10 blocks near Kentarlau, 4 blocks near Balyktykol

Token info

Ticker: GLDS
Type: Utility-token
Token standard: ERC20
Token price in USD: 1 GLDS = 1 USD
Accepted currencies: ETH, BTC
Bonus program:
1,000,000 GLDS - bonus 50%
4,000,000 GLDS - bonus 25%
5,000,000 GLDS - bonus 20%
1,500,000 GLDS - bonus 10%
Token distribution:
PreICO - 10%
ICO - 83%
Team -5.5%
Bounty -1.5%


Offices on the map

Gdigit Roadmap

1

May 2019

GDIGIT project launch. Appearance of an idea It was decided to start a gold mining business. Search for gold ore and alluvial deposits available for business.

2

June 2019

Selection of deposits Analysis and study of submitted proposals for acquisition of deposits. Attendance of deposits by team and geologists. Analysis of reserves in the deposits according to historical data was conducted.

3

July 2019

Registration of Kalbatau Inter Gold, LLP Registration of Kalbatau Inter Gold, LLP. Staff recruitment: geologist, mineral surveyor, etc. Selection of gold ore and alluvial deposits: East Kazakhstan Region, Zharma district, 10 blocks of Kentarlau settlement, 4 blocks of Balyktykol settlement.

4

September 2019

Obtaining of licenses and permits Obtaining of licenses for exploration and production of gold by Kalbatau Inter Gold, LLP. Acquisition of gold ore and alluvial deposits: East Kazakhstan Region, Zharma District, 10 blocks of Kentarlau settlement, 4 blocks of Balyktykol settlement.

5

September 2019 – October 2019

Field geological explorations According to the results of the performed field geological explorations in the terraces and valleys of alluvial gold content, the reserves of alluvial gold of about 800 kg and more were confirmed.

6

October 2019

Beginning of works at the deposit Experimental pilot production at the deposit was launched. The long-term perspective plan for gold mining for 2020-2023 was drawn up. The business plan of the project was drawn up. The preparatory stage for the launch has been started.

7

November 2019

Registration of NURSULTAN GOID, LLP Choice of gold ore and alluvial gold deposit in East Kazakhstan region, Zharma district, settlement Ushbiik, 25 blocks. Preparation of documents for obtaining of licenses for exploration and production of gold started.

8

December 2019

Conducting of Privat-Sale The Privat-Sale project was successfully implemented. Over 1,500,000 GLDS tokens (including a bonus of 50%) were sold, the amount of fees – 1,000,000 USD

9

January-February 2020

Launch of PR and marketing campaigns Implementation of a marketing program in order to attract maximum number of participants to the project. Launching of the Bounty program. Implementation of marketing activities in social networks as well as in business and crypto media.

10

February 2020

Registration of GoLd Didital Standart Corporation Limited, Hong Kong Consolidation of Kalbatau Inter Gold, LLP and NURSULTAN GOID, LLP into GoLd Didital Standart Corporation Limited.

11

February 2020 – August 2020

ICO implementation Launch of the main round of ICO project. The main sale period is from February 15, 2020 till August 15, 2020.

12

March 2020

Beginning of negotiations with stock exchanges Beginning of negotiations with stock exchanges to bring project tokens to crypt currency exchanges to ensure their free circulation. The project plan anticipates 3-5 stock exchanges.

13

April 2020

Delivery of machinery and equipment to the site At the start of the project it takes 1 month for the delivery and installation of machinery and equipment, which will also affect the production parameters of the first month of work

14

May 2020 – October 2020

Start of alluvial gold mining at the deposit The production plan is based on the project input parameters and the gold content of the alluvial deposit. Active mining will take place from May till October (work season) 2020.

15

May 2020 – June 2020

Appearance of GLDS token on the stock exchanges Implementation of agreements with exchanges, appearance of BTC/GLDS, ETH/GLDS and other pairs on exchanges. Specific addresses of the trading floors will be announced additionally in the project news on the website and in social networks.

16

June 2020

Output of 100% extraction capacity Output of 100% gold production capacity at the deposit according to the production plan (expected figure is 40,500 grams monthly until November 2020).

17

November 2020

Transition to winter work mode Completion of the active production period, conservation of the deposit.

18

November 2020

Token buy-back program Launch of a token buy-back program at the market price. Every quarter from $150,000 to $350,000 will be allocated to buy tokens back.

19

April – May 2021

Preparing to getting started. Resumption of gold mining at the deposit. Beginning of works on gold mining at the second deposit. Production plans are based on project input parameters and gold content at the alluvial deposit. Active mining will take place from May till October 2021.

Project team

Nikolay Navtalyan

Founder. CEO

Askar Nursultanov

ТОО "NURSULTAN GOLD"

Asset Kainemov

ТОО «Kalbatau Inter Gold»

Eskendir Zaripov

Geologist

Yaroslav Anishchenko

CTO. Development and Blockchain

Denis Perepelitsyn

Senior developer

Alena Narinyani

CMO

Ainur Nursultanova

CFO. Economist

Vitaliy Pryahin

Economist

Ekaterina Malkova

Head of SMM

Alexander Vilganov

Account manager

Artem Oborotnev

Developer

Social media

Claim admin rights for this project

GLDS PRICE
How To get a verified Project status
To pass the verification you need to place a our logo on the main page of your website and make an announcement of the listing in your social network accounts. Send us the email in reply with confirmation of the link placement.
Top-Rated Crypto Projects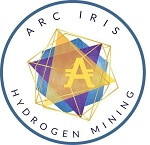 ICO
IT'S OUR MISSION TO PROTECT NATURE WITH NEW TECHNOLOGIES.
Using wind, solar and hydrogen technology to operate crypto-mining ecofriendly and cost-eff ...
| | |
| --- | --- |
| Start ICO | Jan 01, 2020 |
| End ICO | Apr 30, 2020 |
| Received | Pending |
| Goal | Not Set |