Legends of Aria (ARIA)

Upcoming IDO

Token sale: TBA – Aug 22, 2022

Legends of Aria (or LoA) is a play-to-earn NFT MMORPG inspired by games like Runescape and Ultima Online.

IMPORTANT: By investing in this business you agree to our Disclaimer. All information including our rating, is provided merely for informational purposes. CryptoTotem does not provide investment advice.
Overview

| | |
| --- | --- |
| Project industry | Gaming & VR |
| Product type | Metaverse |
| Founded | United States |

Whitepaper
What is Legends of Aria
The Legends of Aria will be the ultimate fantasy metaverse, where players can own land, build their own virtual homes, and venture out into a vast world in which they can use a variety of skills to earn real money.
ARIA tokens will have a great deal of in-game utility:
Store Purchases: $ARIA will be one of a few different purchase currencies available in the in-game store
Players must hold a small amount of ARIA tokens to participate in community events
Guild Charters will only be buyable by spending ARIA tokens
Jail Exit Pass: Purchasing a pass will allow you to exit from the jail with a clean slate by spending a certain amount of ARIA tokens, which will vary in amounts depending on the severity of your sentence
World Government: The new version of LoA will allow players to run for Governor of the server to be a community leader, taking charge of new systems like the Jail, Casinos, and housing taxes

Candidates that want to run for Governor must spend a large amount of ARIA tokens to enter themselves into the election
In order to vote in the Governor election, your character must spend a small amount of ARIA tokens
Details

IDO (Gamestarter Launchpad): TBA - TBA
IDO (TruePNL Launchpad): Aug 18, 2022 - Aug 18, 2022
IDO (Enjinstarter Launchpad): Aug 22, 2022 - Aug 22, 2022
IDO (SolRazr Launchpad): Aug 17, 2022 - Aug 19, 2022
Pre-sale token supply: 100,000,000 ARIA
Token supply: 637,500,000 ARIA
Total tokens for sale: 130,000,000 ARIA


Legal

Blockchain Platform: Solana
Country limitations: Afghanistan, Albania, Belarus, Bosnia and Herz, Crimea, Central African Republic, Congo D.R., Cuba, Eritrea, Ethiopia, Guinea, Guinea bissau, Gaza Strip, Iraq, Iran, Kosovo, Lebanon, Libya, Nigeria, Niger, Mali, Montenegro, Myanmar, North Korea, Nicaragua, Nigeria, North Macedonia, Russia, Somalia, Sevastopol, Serbia, Somalia, Sudan, South Sudan, Syria, Ukraine, Venezuela, Yemen, Zimbabwe
Registration year: 2022


Token info

Ticker: ARIA
Type: Utility-token
Token standard: SPL-20
Token price in USD: 1 ARIA = 0,05 USD
Accepted currencies: BUSD
Token distribution:
9,4% - Seed
6,3% - Private
4,7% - Public Sale
10,2% - Game Rewards
11% - Staking Rewards
11% - Development & Team
2,8% - Liquidity
20,8% - Treasury (CEX Listing, MM, Marketing, Economy Support)
21,3% - Ecosystem Funds
2,6% - Advisors

Legends of Aria Roadmap
1
Q1 2022
Whitepaper published
New game client development begins
Scaling of game development team
2
Q2 2022
New website goes live
ARIA Token seed round begins
Closed Alpha Testing starts
Launchpads onboarding begins
Closed Beta begins
ARIA Token private sale round begins
Special questline in Beta Testing goes live
3
Q3 2022
Open Beta of the game client goes live
Launch of Creator Program, where community developers create new maps and mods for the game that will be vetted by the team and we'll compensate creators for changes that we implement
Inaugural PvP eSports tournament
Genesis NFT Sale of characters
Token Generation Event (TGE) for $ARIA
$ARIA staking program goes live
NFT Marketplace goes live
4
Q4 2022
NFT Lending platform launches
Gold coins are fair launched on DEXs
New game client goes live (with limited world) on PC
In-game store is launched
IIn-Game Poker goes live
Pet Mating System launches
Item Combination System goes live
New game client goes (with limited world) goes live on mobile devices
5
Q1 2023
NFT Displays implemented
Customizable house-building system is implemented
New map becomes available
6
Q2 2023
Jail system goes live
Server government goes live
7
Q3 2023
Siege PvP gamemode launches
Virtual reality (VR) client of game released
8
Q4 2023
DAO is formed to govern direction of project
Project team
Joseph Rubin
CEO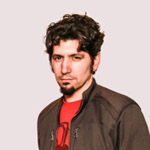 Derek Brinkmann
CTO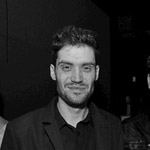 Jeffrey Edwards
Creative Director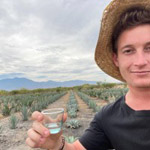 David Goldstein
Head of Business Development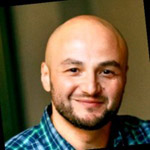 David Streltsoff
Head of Partnershios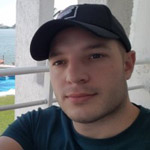 Sean Cervantez
Community Lead
Social media
MVP