Letsfair (LTF)

ICO

Ongoing

Jan 24, 2018 – Jan 24, 2023

Letsfair is a platform developed under a Blockchain, that intends to facilitate the performance of various types of enterprises, providing digital infrastructure for the simplified management of identity, reputation, consensus, digital ownership, finance and negotiation.

IMPORTANT: By investing in this business you agree to our Disclaimer. All information including our rating, is provided merely for informational purposes. CryptoTotem does not provide investment advice.

| | |
| --- | --- |
| Overview | Whitepaper |
What is Letsfair
PROBLEM
Service providing companies have always been the business intermediators between who needs the service (client) and who knows how to execute it (collaborator). Therefore, the costs of corporatism are added to the final price of services, in order to ensure trust between the parties for the deal to happen.
SOLUTION
A set of digital tools made up by a payment mechanism with cryptocurrencies; smart co-production contracts and reputation management, enabling professionals from many fields to work collaboratively, lowering the cost of corporatism in order to enable new businesses.
Vision
To decentralize the business relations by enabling shared economy services, minimizing intermediation costs, and fostering new businesses
To offer resources to facilitate the development of collaborative apps
To add the apps developed by the clients to enable an open and decentralized marketplace
Monetization
The revenue will be obtained through a 0.2% maintenance fee applied on payments or transactions made on the apps. Advertising on Letsfair will be free for sellers. The fee will only be charged if there is a sale.
After each billing month, 50% of the profit obtained by Letsfair will be used to pay for the dividends of investors. The other half will be invested in the product, to evolve and expand the business.
Letsfair's main product is an SDK (Software Development Kit), which offers the following features to those implementing apps:
Decentralized identities
Integrated login and attribute management
Reputation system
Multidimensional and interoperable among businesses
Consensus (Co-production)
Income and labor sharing agreements
Payments
Wallets and payments with a stable value token
Digital ownership
Issue of financial assets and certificates
Details

Public sales: Jan 24, 2018 - Jan 24, 2023
Token supply: 1,000,000,000 LTF


Legal

Blockchain Platform: Ethereum


Token info

Ticker: LTF
Type: Utility-token
Token standard: ERC20
Token price in USD: 1 LTF = 0.01 USD
Accepted currencies: BTC, ETH
Token distribution:
Team - 25%
Rewards - 5%
Pre-seed - 5%
Seed - 15%
Series A - 25%
Series B - 25%
Funds allocation:
45% - Marketing
25% - Development
15% - Operational
10% - Reserve fund
5% - Legal

Letsfair Roadmap
1
2017
Research and concept definition
Development of the White Paper
First investment (pre-seed)
2
2018
Release of the project's website
Conception of the NoICO model for token generation
Development and trials of the LTF token contract
Initial technical solution architecture
SDK Proof of concept V0.1
Proof of concept of the first app (Piece of Cake V0.1 Mobile)
Search for initial partners
Development of the web platform for the sale of tokens (in progress)
3
Q1-Q2 2019
Creation and engagement of the community
Rewards system
Sale of tokens from the Seed stage
Institute the company in a country which legislation fits the project
Development of the SDK V1
System of decentralized identities V1
Reputation system V1
Mobile application for final users V1 (Identity)
Payments with cryptocurrencies
4
Q3-Q4 2019
Piece of Cake app V1, as a product (Mobile and Web)
Integration with payment gateways for fiat currencies
Release of the stable value token
Decentralized app (DApp) with a smart contract in the Blockchain
External audit of the smart contract
Search for first adopters
Search for new partners
Development of the marketplace V0.1
5
Q1-Q2 2020
Development of the SDK V2
System of decentralized identities V2
Reputation system V2
System of digital agreements (Consensus for co-production)
Mobile app for final users V2 (Offers + Identity)
Constant search for new adopters and partners
6
Q3-Q4 2020
Development of the marketplace V1 (offer aggregator)
Digital agreement builder V0.1
Beginning of product marketing
Improvement in the rewards system
Market establishment
7
Q1-Q2 2021
Sales of Series A stage tokens
Development of the SDK V3
Mobile app for final users V3 (Full Marketplace)
Test in the next generation of blockchain (Scale increase with second-layer solutions)
8
Q3-Q4 2021
Digital agreement builder V1
Shared economy app builder V1
Marketplace development V2
Increase in the marketing activities to attract a wide user base
9
2022
Sale of Series B stage tokens
International expansion and scaling
Project team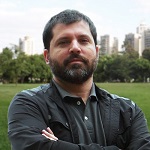 ANSELMO ZAGO
Founder & Blockchain Scientist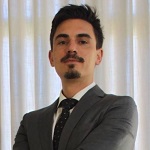 GUILHERME PAGOTTO
Co-Founder & Head of Finance and Legal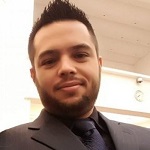 MARCOS ROSA
Financial Market Manager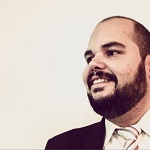 ADAL BUENO
Full Stack Developer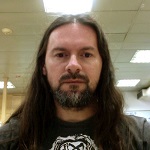 VICTOR SOARES
Full Stack Developer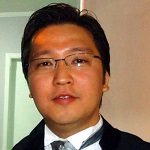 MARCIO MISUMI
Full Stack Developer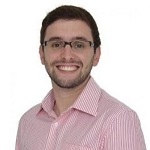 JÚLIO CÉSAR CONTIPELLI
Mobile & Backend Developer
Advisors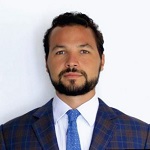 BERNARDO QUINTÃO
ADVISOR
Social media
MVP