Ludos Protocol (LUD) ICO

Past ICO

Dec 15, 2018 – Jan 15, 2019

Ludos will use blockchain technology and token economy to reform the game industry, enhance the flow of resources between upstream and downstream industries, provide game players with a more transparent gaming environment, and bring more customer flow and new opportunities to developers.

By investing in this ICO you agree to our Disclaimer
Ludos Protocol (LUD) ratings

| | |
| --- | --- |
| ICOrating.com | |
| Hype score | Low |
| Risk score | NA |
| Investment rating | NA |

| | |
| --- | --- |
| ICObench.com | 3.7 / 5 |
| ICOmarks.com | 6.5 / 10 |
| TrackICO.io | 4.3 / 5 |
| ICOholder.com | 0 / 5 |

Claim admin rights for this ICO
Overview
| | |
| --- | --- |
| Project industry | Gaming & VR |
| Product type | Platform |
| Founded | Japan |
White Paper
Features
Ludos Protocol is a purpose-built blockchain infrastructure project for the gaming community. As only the third blockchain project to be backed by Japanese investment giant Softbank, Ludos addresses numerous shortcomings in the existing gaming landscape. Its main chain + multi-sidechain architecture allows games to run entirely on their own blockchain, preventing scalability issues that have plagued previous blockchain-based games. Additionally, the Protocol seeks to create a gamer-friendly ecosystem whereby game developers and gamers can come together to easily crowdfund and build on the platform. The use of non-fungible tokens (NFT's) within the ecosystem will allow gamers to swap assets in one game for assets in another. Finally, through their partnership with FullPay Japan, Ludos will give gamers the chance to use LUD tokens that are earned in-game to shop and buy at a range of retail stores in Japan and later the world.
Abstract
The Ludos Protocol is a decentralized solution for game ecosystem. The protocol is mainly composed of three parts:
Main chain + multi-sidechain infrastructure
The Ludos main chain uses PoW+PoS as its consensus mechanism, and implements a Plasmalike multi-sidechain system to improve scalability. Games with many thousands of users can perform many complex operations on their own sidechain, with only minimal interaction with the Ludos main chain;
Toolbox for game developers
The toolbox contains: an abstract blockchain interface, game assets issuing/operation tool, a BaaS service for maintaining game sidechains, data persistence tool, fair pseudorandom number generator, etc..
DApps and incentivized game ecosystem
The ecosystem includes: a decentralized game assets exchange, a game assets management wallet, a decentralized game distribution platform, a fair ranking and achievement system, a game DAICO and investment protocol and incentive rule sets for all participants.
Currently, the application of blockchain technology in the game industry faces multiple problems such as public blockchains' severe lack of throughput capacity, over-occupation of resources caused by executing smart contracts, the complete traffic jam caused by a single popular dApp, difficulties for developers, and the incomplete divergence and convergence of the business environment. Fortunately, Ludos chooses to not apply these new but immature technologies blindly, but to adopt technology that has been proven to be successful and to integrate matured technology from the opensource community into the current game industry. Ludos recognizes the technical limitations of current blockchains,and will balance the decentralization and efficiency the blockchain. Ludos will disclose core codes to developers to establish a trustless and efficient game ecosystem.
Ludos utilizes smart contract to manage game sidechain, realize incentive system, and fulfill digital assets and in-game currency operations. In addition, Ludos, because of blockchain technology being transparent and inalterable, can achieve the identification and tracking of digital assets and copyrights, and record players' achievement, rank and game performance across multiple platforms for lifelong.
Ludos will use blockchain technology and token economy to reform the game industry, enhance the flow of resources between upstream and downstream industries, provide game players with a more transparent gaming environment, and bring more customer flow and new opportunities to developers
Background. Scale of the Game Market
According to Digi-Capital, the global revenue generated by selling game software and hardware exceeded 200 billion dollars in 2017. The year-on-year growth rate reached approximately 50% and revenue from software accounted for more than 75% of the total revenue. In 2021, the global game industry is expected to generate more than $300 billion dollars. Tencent's game department has already contributed more than 70% of its revenue.
The game market is large, popular, and fast growing. PC, console, web, and mobile games are the main pillars of the game industry. Because of the popularization of smartphones, mobile games have become the most important sector of the game industry and have attracted more than 86% of all game players.
Revolutions Experienced by the Game Industry
2.2.1 Severely Centralized Market The current game industry is heavily centralized and monopolized by big companies; homogeneity is prevalent, leaving only a few niches for developers to survive. Creative game ideas seldom have an opportunity to enter the public eye and find development teams for product realization. It is even more difficult to find a reliable marketing team to manage the entire life cycle of a particular game.
2.2.2 Low Efficiency of Traditional Crowdfunding Platforms Traditional crowd-funding of new games is often initiated on centralized platforms like Kickstarter. These platforms often encounter problems like in-transparent project selection mechanism, unreasonable amount of funding. The interest of investors and confidence of potential players might be hurt, thus affecting the entire industry.
2.2.3 Digital Assets Rights' Lack of Protection Centralized game operators usually generate profits by creating new top-tier equipment, massively issuing rare items, altering statistics of game characters, and creating severe inflation. The existing value of players' digital assets cannot be preserved. Players must increase their time input and keep playing in order to maintain in-game status.
2.2.4 Data Isolation among Games The current game market has few solutions for interplatform asset/statistics transfer. There is no efficient method for trading in-game currencies, equipment, and characters. When a player switches to another game, he has to abandon the previous one and start a completely new process. As a result, the market needs a decentralized platform to achieve digital asset exchange among players, games, and platforms.
2.2.5 Under-the-table Operation in Games Popular game, such as Card Games, MMO, MOBA, FPS, ACT, RTS, and Gambling games have features like activation of special skills, damage output, damage reduction, shuffling and dealing of cards, and lottery. Developers and operators can alter statistics under-the-table, thus resulting in an inferior game experience and low credibility
2.2.6 Chaotic Financial System in Games 1) Lack of a universal token. In-game currencies and gift cards of different games cannot be traded for each other. Players' purchases of one game cannot transfer into another. Token will be locked in games and forbidden to be traded. Game company can freely decide withdrawal policies to keep players from outflowing.2) Current game companies issue in-game currencies without a carefully calculated standard, thus resulting in inflation. Game companies manipulate in-game currencies and radically appreciate or depreciate digital assets. Additionally, core mechanisms are not published, which is unjust for players. After a period, player outflow is unavoidable because of the game experience, injustice of the game mechanism, and competition from other games.
2.2.7 Ineffective Distribution Channels Distribution channels allow game developers and operators to earn income by promoting games to players. However, the key data of game players are stored in operators' servers, so evaluations of the effectiveness and the profit of distribution channels are based solely on distribution channels' level of trust for operators. Distribution channels are not able to access data about their promotion and players' feedback. Therefore, all of this can decrease the efficiency of distribution channels and hinder the optimization of the promotion process.
Problems of Current Blockchain Games
2.3.1 Lack of Variety Most current blockchain games can be categorized into several models, such as pet feeding, mining, or gambling. The market is fulfilled by CryptoKitties-like games and BullockCity-like games. Because of this, customer loyalty toward these blockchain games is very low. The market lacks sophisticated and interesting blockchain games. Current blockchain games often emphasize the collection and the potential of in-game items to appreciate in fiat. As a result, only opportunists instead of game lovers are attracted to them.
2.3.2 Low Efficiency of the Main chain CryptoKtties once caused a traffic jam to Ethereum blockchain, which shows that a single popular dApp is capable of slowing the entire blockchain. Optimizing the consumption of computation and storage in blockchain is key to the development of blockchain games.
2.3.3 Difficulty for Developers At present, blockchain games lack mature game engines and developer tool boxes. Developers must handle minor issues of technical infrastructure in blockchain, so they cannot concentrate on developing the game itself. Additionally, the GAS protocol results in high operating costs and affects the commercial application of blockchain games.
2.3.4 Limited Application Scenarios of Tokens Traditional decentralized platforms cannot provide enough token incentive and community autonomy for developers, artists, and players. Traditional tokens in blockchain games are limited in regard to application scenarios; thus, the economy system is incomplete. Therefore, traditional decentralized platforms might not be able to continuously enhance the industry
The Ludos Protocol and Its Technical Structure
The Ludos Protocol implements a Plasma-like multi-sidechains system to scale the main chain, a game can issue and peg its assets on the Ludos main chain and perform complex game contract operations and store data at the sidechain level. Meanwhile, Ludos also provides State channels based off-chain smart contract interaction solution as a complementary to the sidechain system.
The blockchain game developers can always easily interact with the blockchain system through the toolbox provided by Ludos, despite of all the technical details.
Ludos believes that only an infrastructure is strong and efficient enough to support multiple scalable DApps can provide its true value.
ICO Details

Pre-ICO token supply: 420 000 000 LUD
ICO token supply: 10 000 000 000 LUD
Total tokens for sale: 2 580 000 000 LUD
Soft cap: 2,500 ETH
Hard cap: 10,500 ETH


Legal

ICO Platform: Ethereum
Country limitations: United States of America
Registration country: Japan
Registration year: 2017


Token info

Ticker: LUD
Type: Utility-token
Token price in ETH: 1 LUD = 0.05 ETH
Accepted currencies: BTC, ETH
Token distribution:
4.2% - Private Pre-Sale
25.8% - ICO
5% - Advisors and Partners
40% - Ecosytem Incentives

Ludos Protocol (LUD) Roadmap
1
August 2017
Project starts
2
April 2018
Ludos Fund founded
3
2018Q2
Ludos starts financing
4
2018Q3
Ludos wallet and test network launched
5
2018Q4
Ludos blockchain and map ERC20 token launched
6
2019Q1
Multi-sidechain concept tested Decentralized exchange launched
7
2019Q2
Decentralized distribution platform and wallet that supports multi-sidechain launched
8
2019Q3
Multi-sidechain solution and baas system launched switched to PoS
9
2019Q4
Consensus mechanism of Ludos blockchain
10
2020
Continuous development of ecosystem
Project team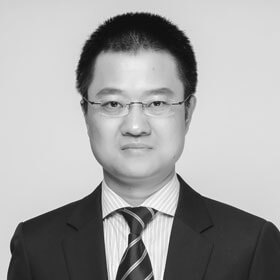 Rick Zhu
Legal Consultant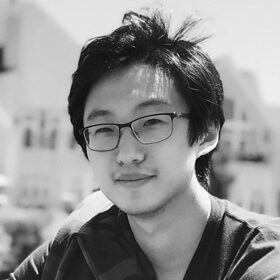 Marry Meng
Data Privacy and Security Scientist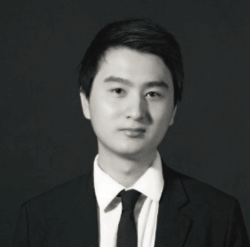 Tai Jin
Co-Founder
Evan Zhang
Co-founder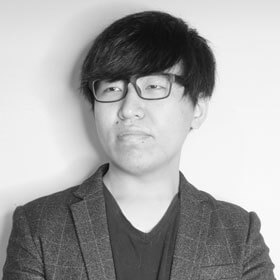 Joe Meng
Co-Founder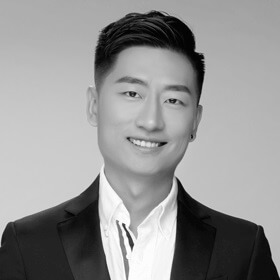 Kevin Zhang
Operation Director UC Irvine, Bachelor of Computer Science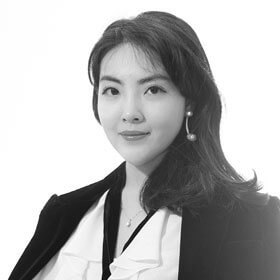 Hoshino Joy
Co-founder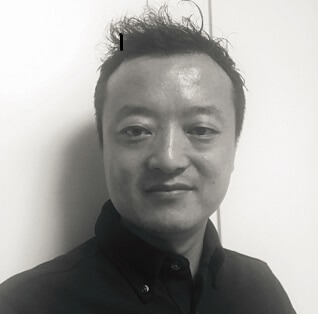 Peng
Leader of Project Management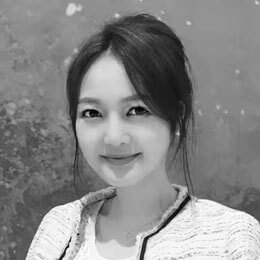 Sakamoto Yui
Director of Public Relations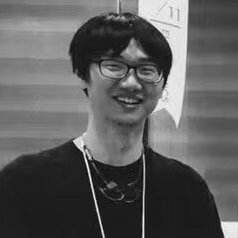 Fenny Wang
Senior Game Engineer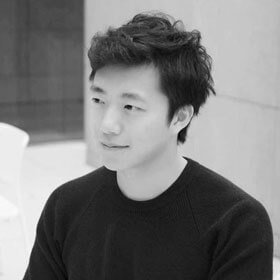 Alex Wang
Marketing director
Advisors

Gregory Wornell
Technical Consultant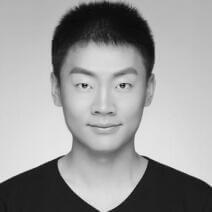 Jia Tian
Blockchain Scientist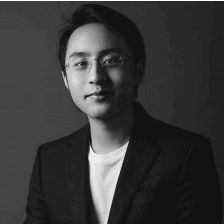 Peter Du
Advisor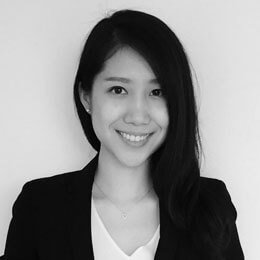 Lily Wan
Operations Consultant
Social media
How-To get a verified ICO status
To pass the verification you need to place a our logo on the main page of your ICO's website and make an announcement of the listing in your social network accounts. Send us the email in reply with confirmation of the link placement.
Top-Rated ICO's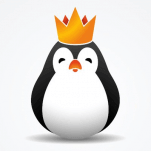 Kinguin is a decentralized marketplace for digital games, items, and services, enabling global player-to-player trade empowered by blockchain and smart contrac ...
| | |
| --- | --- |
| Start ICO | Jun 02, 2018 |
| End ICO | Jun 24, 2019 |
| Received | Pending |
| Goal | Not Set |


We want to allow people to exchange their in-game currency (gold, diamonds, tokens etc.) for real money. Any game that you play, already gives you a currency of ...
| | |
| --- | --- |
| Start Pre-ICO | Nov 13, 2018 |
| End Pre-ICO | Jun 13, 2019 |
| Received | Pending |
| Goal | $ 33,834,400 |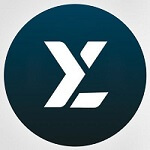 The new LOOiX world will be designed as an interactive network in which bonus programs as well as gaming and e-sport will coexist. In addition to the significan ...
| | |
| --- | --- |
| Start ICO | Dec 01, 2018 |
| End ICO | Jun 30, 2019 |
| Received | Pending |
| Goal | $ 15,000,000 |