MegaFan (MEGA)

STO

IEO

Ongoing IEO

Token sale: Mar 01, 2020 – Apr 30, 2021

Megafanstore is an online business that sells fan and sports articles. The company explores with the Great Branding Company, the UEFA merchandise license partner the potential of offering UEFA products, co-branded products, and other merchandising club products in the Chinese marketplace. Additional offering unique possibilities with 3D avatars for fans, including 3D fan game and virtual world.

IMPORTANT: By investing in this business you agree to our Disclaimer. All information including our rating, is provided merely for informational purposes. CryptoTotem does not provide investment advice.
| | |
| --- | --- |
| Overview | Whitepaper |
What is MegaFan
Megafanstore Marketing Ltd. is a company based in the UK and active with partners in Germany and the UK. Megafanstore focuses on the distribution of fan merchandise by sports teams, in particular football. Megafanstore operates the online platform www.megafanstore.com. The products are also offered globally via Amazon. Due to the structure of the Megafanstore, the total amount of fixed costs remains relatively low. Megafanstore is also active in Consulting and Trading with merchandising and sports apparel and footwear. Megafanstore also acts as an agent for the The Great Branding Company Ltd and offers tailored merchandising products to sports clubs. Megafanstore is additionally active in the field of 3D figurines, 3D avatars and 3D Mini-movies. In the future it is planned to develop with partners a virtual 3D world as well as an exchange for sports betting using the blockchain technology.
Megafanstore has already set up the entire technical infrastructure and marketing structure and has agreements with key partners, e. g. The Great Branding, a leading firm in the area of merchandising articles and official UEFA licence holder for merchandise. With 3DyourBody GmbH a leading company in the area of 3D scans and 3D figurines is a partner. Also a joint company with GMEX Technologies (GMEX Group), a global leading company in the area of blockchain and exchanges is planned.
Details

IEO (Latoken Launchpad): Mar 01, 2020 - Jan 01, 2021
IEO (p2pb2b Launchpad): Mar 15, 2021 - Apr 30, 2021
Token supply: 2,483,425 MEGA


Legal

Blockchain Platform: Stellar
Registration country: United Kingdom
Office address: Droysenstrasse 5 10629 Berlin
329–339 Putney Bridge Road London SW15 2PG

Token info

Ticker: MEGA
Token price in USD: 1 MEGA = 1.8 USDT
Token distribution:
Main shareholders - 34%
Other shareholders - 28%
New issue (current STO) - 20%
Directors - 18%
Funds allocation:
30% - Development of 3D Game and 3D World
20% - Inventory for Online Store
20% - Investment in new store locations for Scanner and UK expansion
20% - Marketing and roadshows
10% - Reserve


Offices on the map
MegaFan Roadmap
1
June 2016
Sales of Germany Fan Sneakers start (EM 2016)
2
October 2016
Online shop www.megafanstore.com and Megafanstore Marketing founded
3
January 2018
Started cooperation with 3DyourBody GmbH / 3D figures
4
February 2018
First 3D figures produced for soccer fans
5
July 2018
Demo version of 3D mini film "Make the fan a star" was launched
6
September 2018
A partnership with The Great Branding (UEFA) has been signed
7
January 2019
3D minifan avatar first published on Facebook
8
February 2019
First merchandising products of the UEFA Champions League in the online shop
9
September 2019
First draft of a collaboration with the Chinese partners to set up UEFA brand stores
10
October 2019
First draft of a capsule collection with UCL designs for the Chinese market
11
November 2019
First 3D Minifan Store in Munich (50% participation with 3DyourBody GmbH)
12
November 2019
A joint contract was signed with GMEX to start a sports betting exchange
13
December 2019
A joint venture with FDS Soft was signed to develop a game and 3D world
The first demo version of the basic 3D soccer game for fans was available
14
May 2020
The Chinese retail stores are planned to be launched with UEFA and the Chinese partners "Home of Football"
15
May 2020
Development of a payment system for separate accounts in blockchain with IT partners
16
June 2020
First public version of the footballfan 3D app with Club as a partner
17
September 2020
Expansion of the online offer for merchandise products UEFA-UCL
18
Q4 2020
A start of the Crypto sports betting exchange in cooperation with GMEX Technologies
19
2021
An increase of Scan stations to 15 in collaboration with sports clubs in Europe
Opening of 3 new stores of UEFA-UCL goods in Europe with the local partners
Launch of the first version of Virtual 3D World for soccer fans
Establishing of fan figure series with top European players
20
2020
An increase of Scan stations to 30 in collaboration with sports clubs and gyms in Europe and the United States
Project team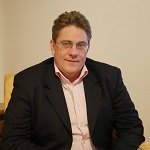 Andreas Schmidt
CEO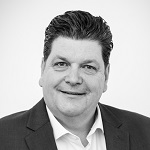 Dipl.-Ing. Uwe Waldenmeyer
Board of directors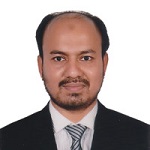 Abu Nurullah
Community Manager
Advisors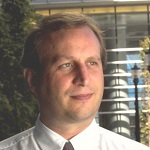 Steve Vestergaard
Social media