MetaBeat (BEAT)

MetaBeat is a Fan-to-Earn, music community platform powered by music IP & fan activity rewards. With the importance of fan community value always in mind, MetaBeat aims to build a top web3 music NFT platform for fans worldwide, starting with KPOP.

IMPORTANT: By investing in this business you agree to ourDisclaimer. All information including our rating, is provided merely for informational purposes. CryptoTotem does not provide investment advice.
Overview

| | |
| --- | --- |
| Project industry | Art & Music |
| Product type | Platform |
| Founded | Korea, Republic of |

Whitepaper
What is MetaBeat
The MetaBeat platform is an incentivization community platform powered by fan activities rewarded by a set criteria, the FANomance Index. Creators/artists and fans grow as partners through engagements and rewards on the MetaBeat platform.
The MetaBeat platform is built around NFT creations, participants, and rewards. With a growing number of NFT creations and users on the platform, the partnerships between creators/artists and fans strengthen through the positive experience of symbiosis fueled by the MetaBeat ecosystem that reflects values and contributions by users in the MetaBeat communities.
Details

IDO (Tokensoft Launchpad): Sep 27, 2022 - Sep 30, 2022
IDO (Tokensoft Launchpad): Oct 01, 2022 - Oct 01, 2022
IDO (Redkite Launchpad): Sep 29, 2022 - Sep 29, 2022
IDO (Kommunitas Launchpad): Oct 04, 2022 - Oct 04, 2022
Token supply: 1,500,000,000 BEAT


Legal

Blockchain Platform: Polygon (Matic)
Registration country: Korea, Republic of
Registration year: 2022
Office address: 6-3, Bongeunsa-ro 43-gil Gangnam-gu Seoul, Republic of Korea

Token info

Ticker: BEAT
Type: Utility-token
Token standard: ERC-20
Token distribution:
SEED - 10.00%
STRATEGIC - 10.00%
PRIVATE - 5.00%
IDO & LP - 2.50%
TEAM - 15.00%
ADVISOR - 2.50%
IP & PARTNER - 25.00%
SERVICE OPS + R&D - 5.00%
MARKETING - 10.00%
TREASURY - 15.00%

MetaBeat Roadmap
1
2021 Q4
PRODUCTION
SERVICE PLANNING
PRE-PRODUCTION
BUSINESS DEVELOPMENT
2
2022 Q1
PRODUCTION
COMMUNITY & MARKETING
COMMUNITY BUILD-UP (TG.TW.INSTA.MEDIUM.DISCORD)
IMC PLANNING
BUSINESS DEVELOPMENT
RBW MUSIC IP CONTRACT
DSP MUSIC IP CONTRACT
WM MUSIC IP CONTRACT
3
2022 Q2
PRODUCTION
COMMUNITY & MARKETING
OPERATING COMMUNITY
CO-MKT'G with ARTIST'S FAN CLUB
TV BROADCASTING SPONSORSHIP
BUSINESS DEVELOPMENT
PRODUCING CONTENTS (TV BROADCASTING)
MUSIC IP CONTRACT
4
2022 Q3
PRODUCTION
METABEAT APP LAUNCH
UPDATE SHOUT OUT SERVICE
STAKING SERVICE
$BEAT TOKEN MINTING
NFT MINTING
COMMUNITY & MARKETING
OPERATING COMMUNITY
SHOUT OUT PROMOTION
CO-MKT'G WITH BLOCKCHAIN COMMUNITY PLATFORMS
BUSINESS DEVELOPMENT
5
2022 Q4
PRODUCTION
COLLECTABLE NFT LAUNCHPAD
METABEAT CONTENT EXPANSION
TAXATION MODULE
COMMUNITY & MARKETING
OPERATING COMMUNITY
CO-MKT'G with ARTIST
CO-MKT'G with LABEL
BUSINESS DEVELOPMENT
PRODUCING CONTENTS (NEW SINGLE ALBUM)
IP EXPANSION : CHARACTER & CONCERT
MUSIC IP CONTRACT
6
2023 Q1
PRODUCTION
METAVERSE CONCERT LAUNCH
MINTING : FAN CREATED CONTENTS
WEB3 / DAO SERVICE MODEL INTEGRATION (ARTIST-FAN DAO SERVICE PLATFORM)
COMMUNITY & MARKETING
OPERATING COMMUNITY
CO-MKT'G with LABEL
BUSINESS DEVELOPMENT
PRODUCING CONTENTS (NEW SINGLE ALBUM)
MUSIC IP CONTRACT
Project team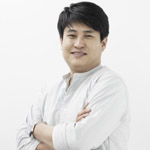 Danny Jeong
CEO & CTO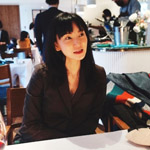 Stephanie Kim
CEO & CMO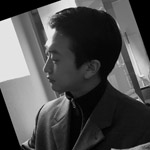 Eunjun Choi
Creative Director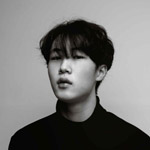 Soogyeom Kim
UI / UX Specialist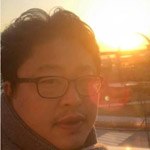 Seokhee Nam
Blockchain Dev

Najin Yang
Blockchain Dev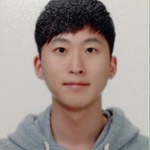 Minseok Kim
Frontend Dev

Dajung Yang
Frontend Dev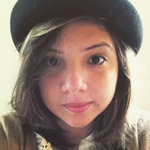 Chris Jeralyn Venegas
Marketing Planner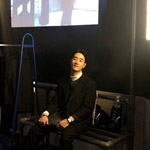 Kyusuk Jung
Service Planner
Advisors

Donghoon Song

Jeongmin Ha

Joey Choi

Seounghyun Sang

Jinmi Kim

Jihyun Cho

Sungu Kim

Duhyun Na
Social media