Reckoon (ROOK) IEO

IEO

Upcoming IEO

Token sale: Feb 25, 2020 – Apr 06, 2020

The Global WishBasket Shopping Protocol (GloWS). A standardised and universal way to fulfill the shoppers wish basket using smart contract to execute a better outcome for retailers and shoppers.

IMPORTANT: By investing in this business you agree to our Disclaimer. All information including our rating, is provided merely for informational purposes. CryptoTotem does not provide investment advice.
Reckoon (ROOK) IEO ratings

| | |
| --- | --- |
| ICObench | NA |
| ICOmarks | NA |
| TrackICO | NA |
| ICOholder | NA |

Claim admin rights for this project
Overview
Whitepaper
What is Reckoon
Introduction
We believe the future of shopping will be driven by shopper's intent & supported by technology that blends the online + in-store shopping journey.
Next couple of years are poised to be a transformational year for retail. Technology continues to change the rules of engagement, consumers are more demanding than ever, and getting them to notice your brand amid all the noise in the market is an even greater challenge.
Reckoon is shaping the future of the retail industry by providing Blockchain & AI Based Global Shopping Platform as a Service. At the core of our End-to-End shopping ecosystem is the Global WishBasket Shopping Protocol (GloWS), providing standardised and universal way to fulfill the shoppers WishBasket.The strength of GloWS is to help the retailers and brands work collaboratively for a better outcome for both retailers and shoppers.
Reckoon is reinventing and celebrating the spirit of shopping, combining the best of both online and in-store to leverage the social power of online with satisfaction of physical shopping experience. Moreover it will disrupt the current retail market and engage shoppers via WishBasketRM for worldwide shopping. This provides a global reach to local brands and hyperlocal exposure to global brands.
Reckoon is implementing a Progressive Personalisation approach using AI and ML. Making it easier for the shoppers to provide the required information at the right time for the right reasons.
Our Vision and Mission
Our vision is a world in which online and in-store shopping don't compete against each other, but rather encourage each other. This will be driven by an understanding of shoppers' intent and creating the best possible experience for shoppers.
We are on a mission to bring out the uniqueness of every town and city around the world via shopping, allowing global and local product to work in symbiotic relationship. All of this will provide a wider and richer shopping experience to shoppers.
Reckoon provides the Global Shopping WishBasket Protocol (GloWS), a standardised and universal ways to fulfil shoppers wish basket, it will be a global shopping platform for brands and existing retailers based on Blockchain and AI technologies. GloWS will use smart contract to execute a better outcome for retailers and shoppers, thereby improving brand authenticity, sustainability and improve shopper experience. To solve current problems and provide the best shopping experience, Reckoon ensures the following:
Global WishBasket Shopping Protocol (GloWS), providing standardised and universal ways to fulfil shoppers wish basket.
A collaborative way for the brands and retailers to work together.
A decentralized shopping ecosystem
Global shopping currency
Global brands get hyper-local exposure and local brands get global reach
Reinvention of shopping with hyper-personalisation
Simplified, rewarding shopping journey on a single global platform
Improving brand authenticity and sustainability
Understanding the AI advantage is another crucial aspect. Reckoon uses AI to analyse the shopper's intent and suggest relevant shops, brands and products. With the development of Blockchain technical solutions, It will allow retailers/brands to gain more by the single global platform to market the product, providing the loyalty/brand ambassador and personalised deals as well as geo-local shopping discovery. Allowing the retailer to focus on their core competencies while taking care of ever-changing technology landscape.
Details

IEO (Exmarkets Launchpad) : Feb 25, 2020 - Apr 06, 2020
IEO (Probit Launchpad) : Mar 10, 2020 - Mar 23, 2020
Pre-sale token supply: 1,000,000 ROOK
Token supply: 500,000,000 ROOK
Total tokens for sale: 245,000,000 ROOK
Soft cap: 300,000 USD


Legal

Office address: 24 Holborn Viaduct Holborn Viaduct, London, England, EC1A 2BN

Token info

Ticker: ROOK
Token standard: ERC20
Token price in USD: 1 ROOK = 0.20 USD
Bonus program:
35% - Bonus for PROB
30% - Bonus for USDT, BTC, ETH
Token distribution:
Founders & Early Supporters - 17%
Early Sign-Up User Incentive - 7%
Team & Advisory Board - 10%
Retention - R&D & Long-Term Foundation - 9%
Communities, Partnerships & Bounty - 8%
Token Sale - 49%
Funds allocation:
40% to software development and support
25% for operational expenses
20% for marketing, PR, IR, and business development
7% for legal expenses
8% for reserve and contingency


Offices on the map
Reckoon Roadmap
1
2017
Idea evaluation
concept creation
Reckoon company establishment
Trademark registration
2
2018
UK marketing and PR for retailers, shopping malls and consortium
Design and MVP development
3
2019 Q1, Q2
Blockchain technology evaluation for reckoon
Market Research
Marketing & Strategy Development
4
2019 Q3,Q4
White-paper creation for Blockchain development
Techonomic & IEO preparation
Partnership development, investor
relationship-building, Team building
5
2020 Q1,Q2
Reckoon user application development
Smart contract development
PR and Marketing
IEO launch
Marketing for retailer and consumers
6
2020 Q3,Q4
Reckoon user teaser app launch
GloWS Protocol, Blockchain
application development
POS integration module
Team expansion
Onboarding of retailers securing consumer
7
2021 Q1,Q2
Development and integration of Analytics & payment module
Reckoon launch
Development of AI/ML modules, adding a visual search feature
partnerships with government bodies and consortium
Marketing for retail and consumers in Asia and America
8
2021 Q3,Q4
Development & Integration of AR/VR modules
Marketing for retail and consumers in rest of the world
9
2022 Q1,Q2
Integration of charity/donation
module supporting UN's
sustainable development goals
regional based expansion
10
2022 Q3,Q4
Additional feature integration
Developer API
Local Reckoon events across the globe
service expansion
11
2023 Onwards
Advance features, research, further
development
Expansion & Growth
Project team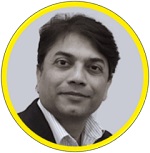 Priya Vrat Misra
Founder & CEO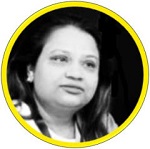 Nili Misra
Co-Founder | Data, Strategy & Operations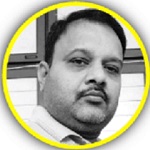 Rishipalsingh Chauhan
Head of Finance , R&D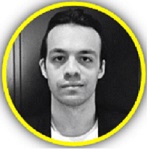 Tudor Stomff
Head of Sales & Marketing
Advisors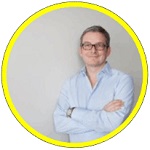 Paul Soanes
Retail Industry Advisor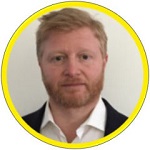 Simon Wajcenberg
Advisor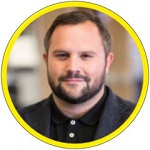 Charlie Faulkner
Advisor
Social media
How To get a verified Project status
To pass the verification you need to place a our logo on the main page of your website and make an announcement of the listing in your social network accounts. Send us the email in reply with confirmation of the link placement.
Top-Rated Crypto Projects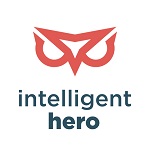 IEO
Intelligent Hero is a platform that combines the technicalities of blockchain technology with the simplicity of an educative community of professionals with ...
| | |
| --- | --- |
| Start IEO | Jan 10, 2020 |
| End IEO | Feb 21, 2020 |
| Received | Pending |
| Goal | $ 6,000,000 |