SimbCoin (SMB)

STO

IEO

SimbCoin (SMB) is the currency of the real estate eco-tourism project SIMBCITY, a hotel city of 300 furnished and unfurnished apartments by the Atlantic ocean, in the seaside resort KRIBI at the coast of Cameroon.

IMPORTANT: By investing in this business you agree to our Disclaimer. All information including our rating, is provided merely for informational purposes. CryptoTotem does not provide investment advice.
Overview

| | |
| --- | --- |
| Project industry | Real Estate |
| Product type | Organization |
| Founded | Cameroon |

Whitepaper
What is SimbCoin
Blockchain technology that provides an environment of security, transparency and independence is the miracle innovation that applies in all areas of life activities. This is an opportunity that Africa is seizing to make the transition and catch up with the deadlines, while being consistent with the standards that prevail in order to reach the pinnacle of technological excellence. The SimbCity-SimbCoin project, a Context-Need solution, is a lantern for the economic option that will bring to life African vision in two sectors: real estate and finance.
Real estate: SimbCity is an affordable luxury real estate project, in an African context that is lagging behind in infrastructure, because of the neglect of the under-exploited ecotourism potential for most of our countries.
OUR ECOSYSTEM
Investment premiums
Receive your weekly investment premiums.
New projects
Simbcoin is managed by Global Investment Trading experts. We chose the best location with minimal cost and reliability of supplies for each building.
Smart real estate
We've chosen the best locations with minimal expenses and supply reliability for each division.
Affordable luxury real estate
Simbcoin has low electricity costs through green energy.
Stable revenue system
Simbcoin business tokenization is a unique model of reliable profitability
BTC volatility guarantee
Even if SMB drops, your investment in SimbCity will still generates return
SIMBCOIN has a unique position in the African market, which allows it to offer hotel and real estate investment opportunities offering our owners all the advantages of a booming sector. We build iconic hotels, luxury furnished apartments in high demand areas and we sell rooms and suites to private persons. We then go into partnership with major hotel operators to optimize rental and occupancy rates, which in turn generates excellent returns for our investors.
Details

Public sales: Nov 16, 2019 - Aug 21, 2020
IEO (Latoken Launchpad): Jul 10, 2020 - Jan 01, 2021
Pre-sale token supply: 90,000,000 SMB
Token supply: 60,000,000 SMB


Legal

Blockchain Platform: Ethereum
Registration year: 2017
Office address: Rue mandessi bell, Bali kayo elie Douala- Cameroun
Business BAY - Blue Matrix Business Center Prime Tower 27th floor, office number 27026

Token info

Ticker: SMB
Token standard: ERC20
Token price in USD: 1 SMB = 1 USDT
Bonus program:
10% - 16Th Nov 2019 - 23Th Feb 2020
5% - 24Th Feb 2020 - 23rd Mai 2020
3% - 24th Mai 2020 - 23 Aug 2020
Token distribution:
10% - Partnerships
10% - Marketing
10% - Charity actions(Odette Liyeplimal Foundation)
20% - Team
50% - Development
Funds allocation:
Development - 50%
Team - 20%
Partnerships - 10%
Marketing - 10%
Charity actions (Odette Liyeplimal Foundation) - 10%


Offices on the map
SimbCoin Roadmap
1
November 16, 2019
Beginning of Private Sales 90,000,000 SMB
Available at $ 1 / Pc Offering a 10% commission for first time buyers.
2
February 23, 2020
Private sales
Offering a 5% commission for first time buyers
3
May 23, 2020
Private sales
Offering a 2.5% commission for first time buyers
4
July 24, 2020
End of Private Sales
5
January 01, 2021
Beginning of the public
saleTokens available for public buyers.
6
February 02, 2021
Interest payment
Start of interest payments For buyers on November 16th, As of February 23, 2020.
7
March 01, 2021
Real estate construction
Start of the construction real estate with the partner Selected on call for tender.
8
May 01, 2021
Interest payment
For buyers of February 23 to May 23, 2020
9
01 August 2021
Evaluation of the construction
Evaluation of work for the first semester
10
September 01, 2021
Payment of interest to buyers
Private from May 23 to August 23, 2020
11
March 01, 2022
Evaluation of the construction
Evaluation of work for the first year
12
April 01, 2022
Real Estate Public Sale
Sale of apartments T3
13
May 01, 2022
Interest payment
Start of Daily payment investors.
14
September 01, 2022
Evaluation of the work of construction
15
March 01, 2023
End of constructions
Evaluation of constructions after 18 months of work
16
April 01, 2023
Equipment of the apartments
Furniture installation
17
July 01, 2023
Effectiveness and Inauguration
Project team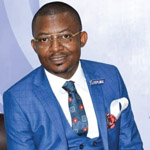 SIMB Emile Parfait
CEO And Founder Of Global Investment Trading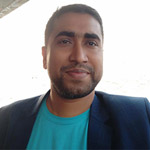 Sumch Tarek Mohamad
Technology Officer At for GIT, CEO And Founder Of Bdtask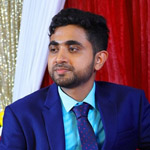 Tanzil Ahmad
COO Of Bdtask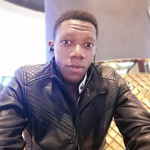 Yungong Brijean
Technical Operation Coordinator (GIT) International Marketing Executive At Bdtask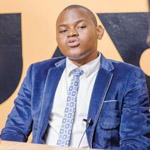 Jeffe Fouejio Koumbou
Research & Development Department At Global Investment Trading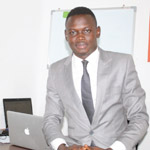 Pangsou Innocent
Head Of Trading Department At Global Investment Trading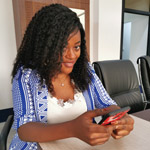 Temching Alida
Marketing Manager Global Investment Trading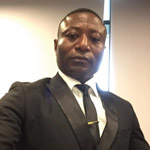 Souleyman Mefire
Logistics Manager At Global Investment Trading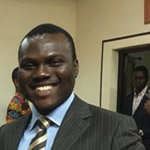 M. DAKEVI Mensah
Strategic Manager at Global Investment Trading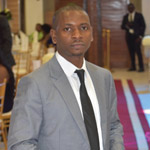 Debarto Maurice
Accountant At Global Investment Trading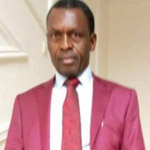 M. Ndongue Paul
Architect & Constructor at GIT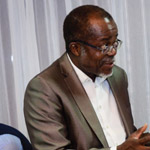 Bayiha Bernard
Technical & Strategic Counselor At GIT Prime SNH Technical Counselor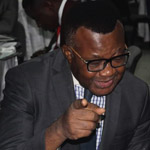 Dr. Moumi De BAKONDI
Personal Development Coach Professor At The University Of Douala (ESSEC) Psychologist At Global Investment Trading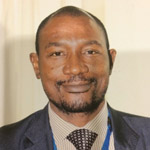 M. Abela Jean Calvin
Financial & Strategic Counselor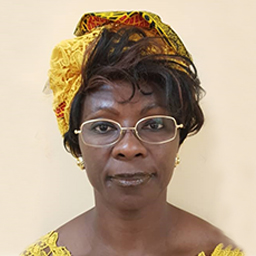 Mme MANGA Claudine
Document Control Manager And Advisor At Global Investment Trading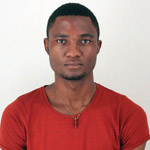 M. Banyaba Victor Hervé
Chief of Graphic designing department at GIT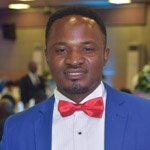 M. Loïc Kameni
Chief of SEO department and social media communication manager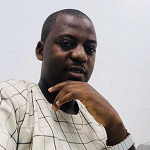 Tametih Emmanuel Nganfu
Managing director at Simb Portal, a Global investment trading branch in UAE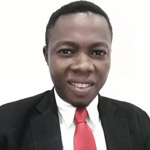 Me Etienne Djatio Nguendam
Judicial Counselor at Global Investment Trading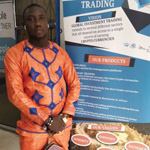 Mamadou Oudreago
Crypto Currency Specialist and SIMBCOIN LEADER IN WEST AFRICA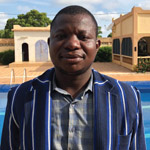 MOHAMADOU TO
Crypto Currency Specialist, CEO OF NLVI Burkina Faso, SIMBCOIN REPRESENTATIVE OF BURKINA FASO
Social media
MVP