Smart Trade Coin

ICO

IEO

Ongoing IEO

Token sale: Mar 16, 2020 – Aug 24, 2020

SMART TRADE COIN works with four official bank connections to make sure that you have your crypto in less than 3 working days.

IMPORTANT: By investing in this business you agree to our Disclaimer. All information including our rating, is provided merely for informational purposes. CryptoTotem does not provide investment advice.

| | |
| --- | --- |
| Overview | Whitepaper |

What is Smart Trade Coin

The already programmed and in the basic version deliverable software should significantly facilitate the administration and the acting of exchanges and funds.

In addition, there are supporting tools that make the handling of exchanges and funds also for non-experts and thus the access to the crypto market much more understandable and easier. The software creates an absolutely simple and efficient environment for trading crypto currencies and their financial transactions.

The software can be used for trading on multiple exchanges, reporting on the assets in your portfolio, investment training, setting up private online discussion forums and any other function implemented via a publicly accessible plug-in infrastructure.

Once the number of SMART TRADE COMMUNITY members has grown sufficiently, it will have enough influence to negotiate with exchanges and other key crypto industry stakeholders to achieve lower fees, privileged APIs, easier on-boarding, access to FIAT gateways and other benefits that a single community member would not be able to obtain on its own.

In addition, SMART TRADE SOLUTIONS LTD will use its funds to become an active investor in the crypto market and thus increase the value of SMART TRADE TOKEN as a further benefit.

The software can be used from anywhere in the world. All you need is Internet access and a computer. Thus, the entire worldwide market of crypto traders is available. In addition, there are a large number of potential newcomers who have not yet invested in the crypto market. The software gives them easy and more efficient access to the crypto market, making it much easier for them to invest and trade lucratively.

The basis for participation in the Smart Trade Community is the crypto currency Smart Trade Coin (TRADE), which in addition to the payment function for the tools of the Smart Trade Software offers an exceptional incentive for the holders of this coin.

Based on the current development progress, it can be positively stated that all users of our platform will be able to assess the situation in the most important markets almost effortlessly, carry out the most profitable transactions and achieve impressive profits.

It is the initial phase, the beginning of a phase in which the introduction of SMART TRADE COIN APPLICATION PLATFORM will result in significant changes. This will encourage millions of traders around the world to consider cooperation and offer a significant advantage to those who have joined the community early.

By opting for the SMART TRADE COIN project, you become part of the flagship in the crypto industry world and have the opportunity to directly influence exchanges and trading platforms.

Details

Pre-sales: Oct 15, 2018 - Nov 11, 2018
Public sales: Nov 12, 2018 - Apr 15, 2019
IEO (Latoken Launchpad): Mar 16, 2020 - Aug 24, 2020
Token supply: 5,200,000,000 TRADE
Soft cap: 3,000,000 USD
Hard cap: 99,000,000 USD


Legal

Blockchain Platform: Ethereum
Country limitations: Canada, Japan, Singapore, United States, Vietnam, South Korea,
Registration country: Malta
Office address: P.O. Box 1510 Suite 305 Grffith Corporate Centre Kingstown VC0100 Saint Vincent and the Grenadines

Token info

Ticker: TRADE
Type: Utility-token
Token standard: ERC20
Token price in USD: 1 TRADE= 0.045 USD
Accepted currencies: BTC, USDT, XRP, BCH, XLM, XMR
Bonus program:
80% BONUS: 12th of November – 25th of November 1 TRADE for 0.075 USD
70% BONUS: 26th of November – 9th of December 1 TRADE for 0.09 USD
60% BONUS: 10th of December – 23rd of December 1 TRADE for 0.105 USD
50% BONUS: 24th of December – 6th of January 1 TRADE for 0.12 USD
40% BONUS: 7th of January – 20th of January 1 TRADE for 0.135 USD
30% BONUS: 21st of January – 3rd of February 1 TRADE for 0.15 USD
25% BONUS: 4th of February – 17th of February 1 TRADE for 0.165 USD
20% BONUS: 18th of February – 3rd of March 1 TRADE for 0.18 USD
15% BONUS: 4th of March – 17th of March 1 TRADE for 0.195 USD
10% BONUS: 18th of March – 31st of March 1 TRADE for 0.21 USD
5% BONUS: 1st of April – 14th of April 1 TRADE for 0.225 USD
Token distribution:
75% - Pre-ICO and ICO
20.5% - Reserve
2% - Media and trade fair partners
1.5% - Reserved for legal and management consultants, the team and bounties
1% - Referrals
Funds allocation:
65% - Investments in acquisitions and the take-over of qualified and well-positioned exchanges
15% - Marketing/advertising of points of acceptance
2.5% - IT development and implementation
2.5% - Legal and business advisory services
2% - SMART TRADE COIN APP
2% - Blockchain technology and testing
2% - Licensing and regulatory requirements
3% - Wages and salaries
3% - Research & Development
2% - General costs


Offices on the map

Smart Trade Coin Roadmap

1

JULY 2018

Creation of the SMART TRADE COIN project

2

SEPTEMBER 2018

Pre-ICO (15 October - 11 November)
Integration of TRADE in the TRADE E-WALLET

3

DECEMBER 2018

ICO (12 November 2018 - 15 April 2019)
Introduction of the SMART TRADE COIN APPLICATION PLATFORM System, Version 1.0

4

DECEMBER 2018

Increase the community of SMART TRADE COIN APPLICATION PLATFORM dealers to 100,000.

5

FEBRUARY 2019

Integration of TRADE in the SMART TRADE COIN APP

6

JUNE 2019

Listing of TRADE at important exchanges
Introduction of the SMART TRADE COIN APPLICATION PLATFORM System, Version 2.0

7

DECEMBER 2019

Increase of SMART TRADE COIN WORLD community to 1,000,000,000

Project team

Dennis Nowak

President and Chairman

Daan Van Koelen

CEO (Chief Executive Officier)

Jörg Gehrmann

COO (Chief Operative Officer)

Gregor Weiss

CCO (Chief Communication Officer)

Chris Martens

CPO (Chief Product Officer)

Waldemar Reimer

CSO (Chief Sales Officer)

Social media

MVP

Claim admin rights for this project

Smart Trade Coin NEWS

Tweets by BitTorrent
How To get a verified Project status
To pass the verification you need to place a our logo on the main page of your website and make an announcement of the listing in your social network accounts. Send us the email in reply with confirmation of the link placement.
Top-Rated Crypto Projects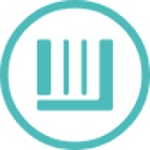 ICO
The project Illuminates is developing a first social ecosystem that is making all blockchains advantages available. It will advance interaction between investor ...
| | |
| --- | --- |
| Start ICO | TBA |
| End ICO | TBA |
| Received | Pending |
| Goal | Not Set |


STO
Quotas Excenbit is the token representing excenbit's shares. The profits are distributed to holders of that token.
| | |
| --- | --- |
| Start ICO | Jan 01, 2020 |
| End ICO | Dec 31, 2020 |
| Received | Pending |
| Goal | $ 270,000 |