SYN LEDGER (SYN) IEO

IEO

SYN Ledger opens the existing market for P2P energy transactions and EV charging while keeping sustainability and scalability at the forefront.

IMPORTANT: By investing in this business you agree to our Disclaimer. All information including our rating, is provided merely for informational purposes. CryptoTotem does not provide investment advice.
| | |
| --- | --- |
| Overview | Whitepaper |
What is SYN LEDGER
The cost for power generation can be greatly reduced and smart grid resilience can be improved with the electric vehicle (EV) charging scheme. However, it must also be borne in mind that with the intrusion of a huge number of EVs, voltage stability and operating costs will also have an impact.
SYN Ledger's objectives, in this case, are to mitigate power fluctuation levels in the grid network and the overall charging cost for EV users. We will do this by first formulating the problem of power fluctuation levels in the smart grid system. This will take into account the capacity of EV batteries, charging rates, and charging behaviours of EV users.
Most importantly, we bring forth a proposal for a novel adaptive blockchain-based electric vehicle participation scheme that can assist in obtaining an improved EV charging and discharging schedule.
The Vision
The energy industry, in its current journey to achieve more power and move the world, has also come across many structural challenges. These challenges have been brought forth via the effective deployment of inventive and pioneering technologies. As a result, the industry landscape has become rich in technology and extremely streamlined. However, it is faced with a complex and costly transactional ecosystem which may prove itself as a fertile ground for the introduction of the distributed ledger technology, blockchain.
Similarly, we at SYN Ledger aim to disrupt the energy industry by the utilization of blockchain technology, which has been known to revolutionize the world. Blockchain has the potential to transform the way we live, work, and transact value. In the process of our developments, SYN ledger comes into play, to facilitate localized energy trading where the producers and consumers trade energy directly (P2P).
SYN ledger has another application that facilitates P2P EV Charging. We envision, through the SYN ledger network, to enhance private charge station owners to share energy to the EV drivers, who need to charge their EVs. We also aim to solve drawbacks of Electronic Vehicles like range anxiety, transparency, and decentralization which are the main obstacles to EV' space in tackling mainstream adoptions.
What Is Syn Ledger?
Syn Ledger is all about amplifying the transparency and efficiency of the existing global energy markets. a Multi-Dimensional Platform where Private Charge Station Owners and EV Drivers can mutually benefit by Sharing the Charging Grid. Our platform leverages the potential of Blockchain and Smart Contracts to create a p2p Marketplace for Sharing Charging Infrastructure between EV drivers and Charging Station Owners. SYN Ledger opens the Energy Market to transparent and efficient p2p Renewable Energy trade to promote Energy Independence and a Sustainable Future.
The best thing about our start and continuation is that we have been well-received and applauded by the entire Blockchain community for putting forth a concept that hasn't been envisioned previously.
Details

IEO (p2pb2b Launchpad): Dec 02, 2019 - Apr 13, 2020
Token supply: 85,000,000 SYN
Soft cap: 2,000,000 USD
Hard cap: 5,000,000 USD


Token info

Ticker: SYN
Bonus program:
SYN Token Price IEO 1st Phase - $0.1
SYN Token Price IEO 2nd Phase - $0.2
SYN Token Price IEO final Phase - $0.3
Token distribution:
IEO First phase. - 20%
IEO second phase - 30%
IEO final phase - 30%
Teams - 10%
Reserve fund - 5 %
Marketing - 5%
Advisors - 2%
Funds allocation:
Products development of SYN Ledger - 85 %
Marketing Expenses - 10 %
Legal Expenses - 5 %

SYN LEDGER Roadmap
2
October 2018
Analysis, Ideation, and Interception of Market Size and Existing Drawbacks
3
November, 2019
Development Phase Begins
4
January, 2019
Prototype Inception Begins
5
March, 2019
Token and Smart Contract Development Phase begins
6
September, 2019
Landing Page Launch
7
September, 2019
Token Private Sale begins
8
October, 2019
IEO Launchpad Starts
9
November, 2019
Announce Ambassadors and partners
10
December, 2019
MVP Development Begin
11
Q1 2020
Syn Pay Wallet gets introduced
12
Q2 2020
Pilot Launch of the Syn Charge Network
13
Q3 2020
Synergy Application Launch
14
Q4 2020
Launch of Syn Ledger 2.0
Project team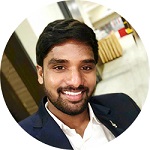 Mallikarjuna Naidu
Founder and CEO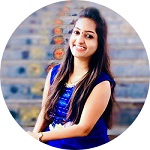 Sushma Naidu
Development Director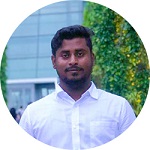 Ravi Kumar
Financial and Account Head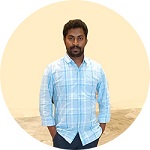 Viswanadh
Business Strategist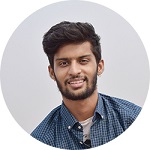 Prannav Kotamraju
Blockchain Developer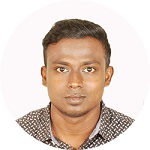 Immanuel John
Blockchain Developer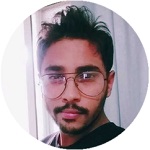 Pramod Shinde
UX Designer
Advisors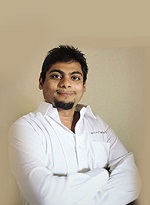 Jason Fernandes
Advisor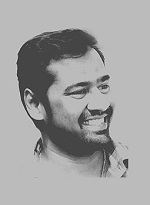 Mohan Sundaram
Advisor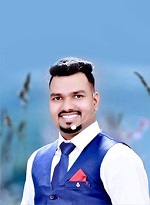 Sunjjoy Choudary
Advisor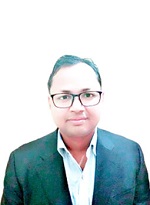 Prof.(Dr.) Sanjay Kumar Rout
Advisor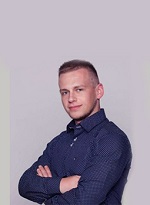 Pawel Doleglo
Advisor
Suresh Ramlal
Development Advisor
Social media