Ternion ICO

ICO

Past

Oct 01, 2018 – Jun 30, 2019

Ternion is a hybrid crypto exchange with a fiat gateway and integrated merchant services. The Ternion Exchange is a regulated, licensed and centralized entity which allows crypto to crypto, fiat to crypto and crypto to fiat trading. In the post Token Sale stage the exchange will become hybrid. It will facilitate a decentralized exchange with a centralized one.

By investing in this business you agree to our Disclaimer
Ternion ICO ratings

| | |
| --- | --- |
| ICOrating.com | |
| Hype score | Medium |
| Risk score | NA |
| Investment rating | NA |

| | |
| --- | --- |
| ICObench.com | 3.6 / 5 |
| ICOmarks.com | 8.9 / 10 |
| TrackICO.io | 5 / 5 |
| ICOholder.com | 3.8 / 5 |

Claim admin rights for this project
Overview
| | |
| --- | --- |
| Project industry | Exchanges & Wallets |
| Product type | Cryptocurrency |
| Founded | Estonia |
| Technical details | The Ternion Payment Processor is a payment gateway that can be implemented at the discretion of a vendor and it issues cards to its users. The users can also use the debit card to pay the vendors. Vendors can choose to receive fiat or cryptocurrency for the goods and services by implementing the Ternion API into their payment method. This is made possible due to the integration of the Exchange into the system. |
Whitepaper
Onepager
What is Ternion
The Ternion Exchange holds a European Crypto trading license №FVR000209 Ternion provides full-time support, including individual managers to clients who need them Ternion shall follow and state clear unified European guidelines of onboarding for a fast verification Annual audits are conducted by an independent party to uphold transparency Ternion shall have FIX API integration. We want to bridge Integration and Rest API integration The Ternion Payment Processor brings an individual solution to the market due to the Ternion Exchange The Ternion Liquidity Fund sustains the business model and oversees accomplishment of goals set during the Token Sale stage.
Executive Summary
Ternion is a licensed cryptocurrency exchange based in Estonia offering first class fiat-to-crypto and crypto-to-crypto exchange and payment processing solutions. Holding a cryptocurrency license that will provide a platform for institutions to interact with the Blockchain, Ternion OÜ will launch a fully functioning exchange platform during 2018. The Ternion ecosystem is made up of three pillars: Ternion Exchange, Ternion Payments and Ternion Liquidity Fund. Ternion blends the security of traditional financial platforms within the framework of a cryptocurrency exchange. Ternion offers contributors seamless transition between the old world of fiat currencies and the new world of Cryptocurrencies. As liquidity on the centralized exchange increases, Ternion Exchange will incorporate a decentralized exchange (DEX) platform.
The Ternion Ecosystem provides a real solution for all legal financial institutions that are understandably nervous to utilize the growing cryptocurrency exchanges, by operating under a license [FVR000209]. This license will allow institutions to safely operate with cryptocurrencies. The Ternion Exchange provides a simple, secure and diverse offering with full customer support. The payment processor will enable Ternion's customers and merchant partners to seamlessly integrate cryptocurrencies into their day-today lives.
Problems with Crypto Exchanges Today
The path to mainstream adoption of crypto remains blocked by a lack of financial infrastructure solutions. Exchanges play a fundamental role in this infrastructure, representing the main gateway in and out of the cryptocurrency investment space.
In order to overcome these issues, exchanges should be perceived as a safe and trustworthy platform that works in the interest of their customers. The main problems that digital exchanges are currently facing are:
Lack of Fiat gateways
Low liquidity
Lack of Regulated Exchanges
Complicated interface design
Limited or poor-quality customer support
Lack of trust in exchange security
Insufficient anti-money laundering procedures
The whole daily use experience is fragmented among several service providers each one with its own interface
The Exchange
The Exchange serves as the first of two profit-generating subsidiaries that support the Ternion Liquidity Fund.
The Ternion Exchange holds a European crypto trading license № FVR000209. The license will position us as a reliable market player than can be safely engaged by institutional capital. Being regulated will not only reduce counterparty risk, but it will also help expand the cryptocurrency market as a whole by leading the way towards proper accreditation. Rudolfs Medvedevs, CEO
The core Ternion platform (with minimum viable product) is currently live in closed beta phase since April 2018. After the public launch of the platform scheduled for Q3'18, we anticipate rapid international expansion. The Ternion Exchange will be launched for public trading in September. As we progress through the final stages of the development cycle and beyond, we will continue to value user feedback and the user experience.
Unlike a number of competitors in the space, the Ternion exchange will be:
Licensed: The Ternion Exchange is a licensed exchange which allows it to be a counterparty to institutional companies and operate on a larger scale than current exchanges operating on the market.
Accessible: Ternion put a sharp focus on making the exchange accessible to newcomers in the cryptocurrency space, furthering our overarching goal of creating a digital reserve currency for everyone.
Efficient: Our approach is simple. The frontend must have high usability, the backend must support that usability. Both the end user experience and our system architecture will support this goal, creating a seamless experience for even the most demanding user.
Above-board: The exchange will be fully KYC-compliant, which will stack upon the transparency inherent to the blockchain infrastructure to give users a sense of security and comfort that is all too rare among competing solutions. The Ternion team have a comprehensive knowledge of KYC procedures and 24hr support to help implement the relevant measures efficiently
The Ternion Token Economics
Ternion's ecosystem will be supported by the TRN Utility Token. The TRN Token is an ERC20 compliant token to be issued on the Ethereum blockchain. The TRN token will be the core payment mechanism for all goods and services exchanged through the Ternion Ecosystem, and will give a competitive advantage to those who use it in the Ternion Ecosystem.
Overview of the Ternion Ecosystem
Within the Ternion Ecosystem, all internal revenue-generating mechanisms are geared towards upholding the Ternion Liquidity Fund. Just as the Ternion Financial Model relies on natural market forces to support Ternion liquidity, so too does the utility functionality of the Ternion token. The TRN token is exceptionally well integrated into the Ternion Ecosystem, serving as a method of exchange for fees incurred through the Ternion Exchange and the Ternion Payments business. If a party wants to list on our Exchange, then it can pay commission fees with the Ternion tokens and get a lower price. This utility mechanism may result in higher demand for the TRN token, which is then channeled back into the ecosystem, creating a contained cycle of supply and demand.
Accredited Investors
For accredited investors we are selling a token which shall be repurchased with 25% of the company's profit once per quarter at a determined price.
Public Sale
For the Public sale, we are selling a token which can be used to pay commission on a discount and access additional services on the exchange and payment mechanism. The utility tokens which will be used for payment of commission and listings will be sent to the token burn program. Please refer to section 7.3 for more details
Details

Pre-sales: Jun 28, 2018 - Sep 30, 2018
Public sales: Oct 01, 2018 - Jun 30, 2019
Pre-sale token supply: 53,500,000 TRN
Token supply: 95,000,000 TRN
Total tokens for sale: 77,000,000 TRN
Soft cap: 5,000,000 USD
Hard cap: 30,000,000 USD
Raised: 1,906,173 USD


Legal

Blockchain Platform: Ethereum
Registration country: Estonia
Registration year: 2018
Office address: Roosikrantsi tn 2-K506, 10119, Tallinn linn, Harju maakond, Republic of Estonia

Token info

Ticker: TRN
Type: Cryptocurrency
Token standard: ERC20
Token price in USD: 1 TRN = 3.25 USD
Accepted currencies: ETH, BTC, USD
Bonus program:
35%
Token distribution:
80% - Ternion Initial Coin Offering
12% - Reserved for Ternion Team with Five-year Vesting
5% - Reserved for Ternion Advisory Board with one-year Vesting
3% - Reserved for Ternion Bug Bounty Program
Funds allocation:
50% - ternion liquidity capital
30% - ternion R&D Capital (50% - excahges development, 50% - payment development)
20% - ternion growth capital (90% - marketing and promotion, 10% - token bounties)

Ternion Roadmap
1
Q1 2018
Exchange Development Begins.

2
Q2 2018
Public Pre-Sale.
Exchange Launch.
4
Q4 2018
Decentralised Exchange Closed Beta. Exchange Introduces Margin Trading. Decentralised Exchange Development Begins. Exchange Liquidity Pool Expansion.
5
Q1 2019
Ternion Payments Development Begins. Decentralized Exchange Launch. Payments Closed Beta. Exchange Prime Launch.
Project team

Rudolfs Medvedevs
Founder & CEO

Valeria Cealic
Marketing & PR Lead

Oliver Cheatham
Digital Marketing specialist

Merlock Fairwood
Brand Strategist

Eugene Petrov
Creative Content Writer

Artem Shabanov
Lead Web Designer

Viesturs Bremze
Senior Investor Relations CIS & Europe

Roberts Erdmanis
Investor Relations Western Europe

Anatolii Lytvynenko
Blockchain Development Lead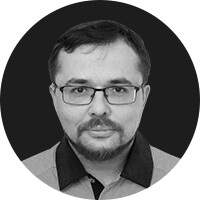 Vladimir Platonov
Chief Legal Officer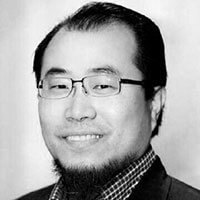 Gary Sum
CEO of Ternion Greater Bay Area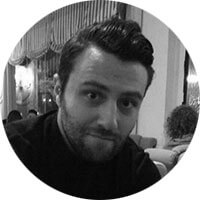 Alex Ariestov
Lead Developer
Yaroslav Boiko
Software Developer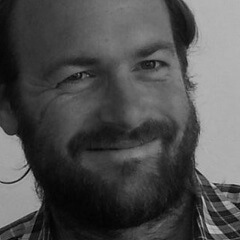 David Mark
Chief Growth Officer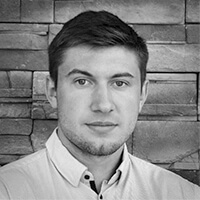 Pauls Perkons
Social Media Manager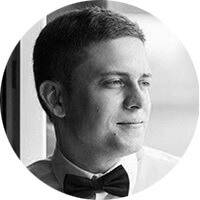 Nikolay Sadonin
Bounty Campaign Manager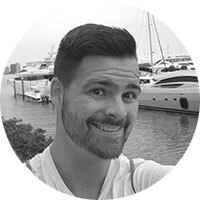 Fabian Klein
Chief Sales Officer
Advisors

Gareth Rhodes
Advisor

Ian Scarffe
Blockchain and Crypto Advisor

Arthur Iinuma
Advisor

Roger Crook
Advisor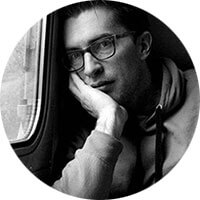 Mark Noorlander
Co-founder, Flashboys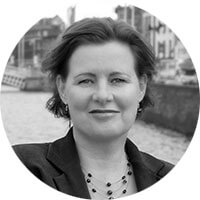 Jillian Godsil
Andrey Belyakov
CFA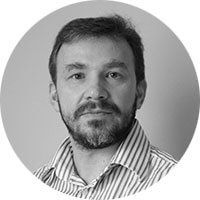 Alexander Rukin
Moscow Representative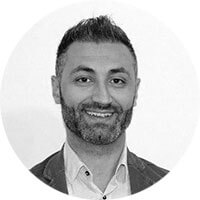 Carlo Buonpane
Investor Outreach
Social media
MVP

How To get a verified Project status
To pass the verification you need to place a our logo on the main page of your website and make an announcement of the listing in your social network accounts. Send us the email in reply with confirmation of the link placement.
Top-Rated ICO's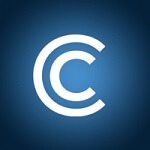 The world of cryptocurrencies goes towards legalization, laws, and directives. CoinCasso is subject to two EU directives on safety, it is fully licensed thro ...
| | |
| --- | --- |
| Start ICO | Nov 02, 2018 |
| End ICO | Dec 31, 2019 |
| Received | Pending |
| Goal | Not Set |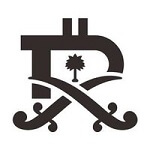 SmartRiyal bridges the gap between technology and human lives. SmartRiyal is a state-of-the-art AI-enabled platform that utilizes machine learning and blockchai ...
| | |
| --- | --- |
| Start Pre-ICO | Jan 01, 2019 |
| End Pre-ICO | Sep 07, 2019 |
| Received | Pending |
| Goal | $ 70,000,000 |

FOR SECTORAL COMPANIES, PAYMENT SYSTEMS AND LOAN APPLICATIONS, USER-CENTRIC DECENTRALIZED EXCHANGE AND P2P ESCROW TRADING
| | |
| --- | --- |
| Start ICO | Mar 11, 2019 |
| End ICO | Dec 31, 2019 |
| Received | Pending |
| Goal | $ 10,000,000 |