Trade Nexi (NEXI)

ICO

Trade Nexi is a total eCommerce project focused on creating commercially viable on-chain – off-chain linked solutions. Our mission is to bring on-chain and off-chain solutions together in creating more profitable and secured markets.

IMPORTANT: By investing in this business you agree to our Disclaimer. All information including our rating, is provided merely for informational purposes. CryptoTotem does not provide investment advice.

| | |
| --- | --- |
| Overview | Whitepaper Onepager |

What is Trade Nexi

A large percentage of blockchain based projects are primarily focused on the blockchain technology, but not the blockchain enabled economy. There has been a huge absence of true commercialization of blockchain solutions which has lead to a value bridge of Cryptocurrencies created to back these projects and the users/contributors in these projects.

Trade Nexi is changing this. We are focussing on optimizing viable blockchain solutions into true commercial tools to enable and secure real life businesses. We are shifting the contributors focus from HODLing [Holding on for dear life] to commercial profitability of Cryptocurrencies backed by practical Decentralised Applications (Dapps).

We are not just creating smart contract based solutions, we are synergizing with other projects to create a commercial hub driven by Cryptocurrencies.

Trade Nexi is a network of the Trade Nexi Market, Trade Nexi Exchange and Trade Nexi Community. With key Dapps being our Xcrow Pay and Honeycomb Xwap smart contracts. Our Users would be able to trade commodities while being able to immediately swap their tokens to hold their revenues in their most preferred cryptocurrencies.

We are focussing on the fast growing eCommerce market and reinventing the way transactions are done online to keep both the buyer and seller safe while cutting down costs significantly in relation to costs most conventional eStores place on the users of their services. We are not just safer, we are cheaper and rewarding.

Our Mission

To bring Onchain and Offchain solutions together in creating more profitable and secured markets

Commercialization and optimization of blockchain products to reach full profitability.
Shift crypto usage form HoDLing to market tools.
Bring Stability to cryptocurrency values by commercialization.
Helping users Build Businesses/ Grow Businesses off our services

Details

Pre-sales: Jan 11, 2019 - Feb 20, 2019
Public sales: Feb 22, 2019 - May 05, 2019
Pre-sale token supply: 100,000,000 NEXI
Token supply: 508,000,000 NEXI
Total tokens for sale: 608,000,000 NEXI
Soft cap: 3,000,000 USD
Hard cap: 13,900,000 USD


Legal

Blockchain Platform: Ethereum
Registration year: 2018


Token info

Ticker: NEXI
Type: Utility-token
Token standard: ERC20
Token price in USD: 1 NEXI = 0.025 USD
Accepted currencies: ETH, BTC, BAT, OMG, TUSD, BNB
Funds allocation:
Crowd sale - 50.8%
Management (frozen reserves) - 28.2%
Pre-ICO - 10%
Customer Stimulation Dividends - 6%
Price Ballast Reserves - 5%


Trade Nexi Roadmap

1

JUNE 2018
INCEPTION

PRELIMINARY DRAFTING OF THE TRADE NEXI IDEA
Development of a business plan, technical blueprint and feasibility study for the trade nexi idea.

2

AUGUST/SEPTEMBER 2018
INITIALIZATION OF DEVELOPMENT

TEAM AND DEVELOPMENT

Development layout is made
Consultations with blockchain developers
Assembling of the Trade Nexi Team
Start of primary Coding for Token, Xcrow Pay and Xwap smart contracts

3

OCTOBER 2018
DOMAINS HOSTED

WWW.TRADENEXI.COM AND WWW.MARKET.TRADENEXI.COM REGISTERED
Comprehensive Business Plan developed for Trade Nexi Continued Coding and testing of smart contracts Tradenexi.com and market.tradenexi.com hosted

4

NOVEMBER 2018
SMARTS CONTRACTS DEV

TOKEN AND CORE SMART CONTRACTS WRITTEN AND DEPLOYED
Deployment of the Trade Nexi Token Smart Contract Review of Xcrow Pay and Xwap smart contracts

5

DECEMBER 2018
TESTS AND LAUNCHING

WEB PORTALS OPENED AND TESTED
Deployment of Xcrow Pay smart Contract Deployment of Xwap contract Project Announcement Publication of Whitepaper Partnership drive Market.tradenexi.com launched

6

JANUARY 2019
PRE ICO

CONNECTING KEY INVESTORS AND PARTNERS
We start reaching out to partners that would benefit our project both financially and strategically

7

FEBRUARY 2019
TOKEN SALE

TOKEN SALES BEGIN
End of Pre-ICO Start of ICO

8

FEBRUARY 2019
MARKET IS OPENED FOR USE

TRADE NEXI ECOMMERCE IS OPENED FOR USE
Auctioneers and retailers can begin puting upproducts on or market place and buyers can begin to make purchases

9

MAY 2019
END OF TOKEN SALES

END OF TOKEN SALES
Focus shifts to the improvement of our products and services and giving users the best experience using them.

10

JUNE 2019
LISTING ON EXCHANGES

LISTING ON KEY EXCHANGES
We get listed on several key exchanges and to enable our users trade our tokens for value

11

JUNE 2019
LAUNCH OF OUR EXCHANGES

LAUNCH OF OUR TOKEN EXCHANGE DAPPS
Exchange Listing Launch of Xwap Development of Trade Nexi DEX

12

JUNE/JULY 2019
MOBILE APPS LAUNCHED

MOBILE APPS FOR TRADE NEXI MARKET PLACE LAUNCHED

13

DECEMBER 2019
REVIEWS AND UPGRADES

REVIEWS OF OUR PRODUCTS AND UPGRADES FOR OUR PRODUCTS

14

2020
DEDICATED BLOCKCHAIN DEVELOPMENT AND LOCAL BANKS INTERGRATION

DEDICATED BLOCKCHAIN DEVELOPMENT AND LOCAL BANKS INTERGRATION
using our experience from our marketplace and business through the year 2019, we would be creating a blockchain just like the ethereum blockchain. with a protocol that would focus on supporting ecCommerce based smart contracts. THIS IS A LONG TERM PROJECT. We would also look into partnerships with local backs where our users come from as much as is legally permitted for use. This is aimed at making convertions easy for our users.

Project team

LIONEL MBOPI

Co Founder, CFO, Market Strategist

MUYIWA SAMSON

Co Founder, Developer, Project Co-ordinator

SASO DROBNIC

Co Founder, Market Manager, ICO & PR Manager

SHUNTERIO WILSON

Co Founder, COO

KOLA YUSUF

CTO, Full Stack Developer

RUKKY UJARA

Developer (web apps)

SURYADI SURYADI

Community Manager and Marketing

TOPE IDOWU

Content Developer and Assistant head of PR

Advisors

NEO WANG

Support CFO, Adviser and Financial Analyst

WOLE OGUNMUSIRE

Project Adviser

Social media

Claim admin rights for this project

Trade Nexi NEWS

Tweets by BitTorrent
How To get a verified Project status
To pass the verification you need to place a our logo on the main page of your website and make an announcement of the listing in your social network accounts. Send us the email in reply with confirmation of the link placement.
Top-Rated Crypto Projects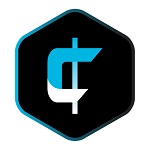 ICO
IEO
Carnomaly will become the first company ever to offer a worldwide rebate for an automotive purchase. Both new and used vehicles will apply, as long as they are ...
Start IEO
Jun 01, 2020
End IEO
Jul 01, 2020
Received
$ 400,000

2%

Goal
$ 25,000,000