World Trip Singapore (WTXT) ICO

ICO

Past

Mar 01, 2019 – Apr 30, 2019

Decentralized social travel platform that combines artificial intelligence and user generated content to provide travellers with a one-stop service for booking and sharing travel experiences.

Hybrid between an Online Travel Agent (OTA) and social networking (SNS) platform for travellers.

Powered by the World Trip Xperience (WTX) token created for the exchange of travel services, airlocker's service, and future duty-free shops around the world.

By investing in this business you agree to our Disclaimer
World Trip Singapore (WTXT) ICO ratings

| | |
| --- | --- |
| ICObench.com | 3.4 / 5 |
| ICOmarks.com | 9 / 10 |
| TrackICO.io | 5 / 5 |
| ICOholder.com | NA |

Claim admin rights for this project
Overview
Whitepaper
What is World Trip Singapore
World Trip Singapore will change global travel
1. A new platform with an original Social Networking Service (SNS) system by World Trip Singapore
One of the features of the World Trip Singapore (WTS) platform is that it allows registered hosts and guests from around the world to connect with one another through a social networking service called airChat; hosts can connect, share local information, tweet, and share photos and information. The service is a tool that can be used in many situations, creating new possibilities and evolving.
2. Build speedy and high quality information via C2C
When travel planning, travel agencies and the internet were relied upon to search for and get information on travel destinations, that is, up until now. Currently, people use review sites to get local information on popular places. Travelers also look for cheap travel plans, and review sites to find where to go or popular restaurants.
There are even companies that have people interested in travel suggest travel plans through social media and recruit people, and if it gains enough reach, then the plan is brought to travel agencies to carry out.
Through the WTS airChat platform guests and hosts from all over the world will be connected, enabling guests to reach out to local hosts, get suggestions on travel plans, and obtain core information that will help in finalizing travel plans.
3. Connecting the World Through Travel with the WTS Platform
The WTS platform is where core global information can be relayed, connecting people and information, host' s skills with guests interest and requests, thereby allowing one to experience things unknown before. Then, it is those guests who become hosts supplying information, and offering their skillset to a global audience. Together, both parties receive and return happiness while providing new information.
No longer should guests look for cheap plans, read review sites of places you want to visit or popular restaurants, instead, read those things from guests who experienced them first hand; apply the information and skills provided by hosts from all around the world.
And then it' s your turn to make use of what you experienced as a guest, becoming host for the first time on the WTS platform, offering information only you can provide in your own way along with your skills to fill new guests with happiness.
4. Key information and new experiences
There is plenty of information found on famous places or spots, but information only locals would know, those "hidden gems" , are still scarce. Many amazing places around the world yet to be published by travel magazines and websites exist. But, with airChat by WTS, guests can connect with hosts to not only get insider information on wonderful places that are still unknown to the general public, but also get advice on their travel plans. This way, further intel and travel planning can be achieved. Local hosts can think of and suggest travel plans that only local hosts would know, and detail costs so that travelers from all over the world can visualize the reality.
5. A New World of Sharing Beginning with Travel will Catch On
This is not a tour for popular places based on a schedule and price, rather, a system offering a fair price to an individual or a group looking for a connection, experience, and fun.
The more people that approve of the local host' s original plan, the more reviews they will receive, and while many guests get equal access to information to unknown places, the more popular that host will become.
Now, having experienced this system, guests return home and become local hosts creating original travel plans, offering information and their skills to promote the connection, experience, and fun to travelers of the world, much like they had experienced as guests.
No longer do you need to search for conventional travel plans. Local hosts can introduce core information only they know about and their skills through the WTS platform. And by listing the plan' s market price, guests all over the world will no longer have to pay margin fees to agencies, in turn saving money and experience new exciting activities. The WTS platform does not only introduce new activities, but offer translation, restaurant recommendations, cloak service, delivery service, seeing off and meeting on arrival service, and other services by local hosts that guests may like.
As plans offered by hosts increase in popularity, guests from all over the world will gather and rate the host. At the same time, guests will also be evaluated by hosts and rated accordingly.
Details

Pre-sales: Oct 01, 2018 - Mar 01, 2019
Public sales: Mar 01, 2019 - Apr 30, 2019
Total tokens for sale: 35,000,000 WTXT
Soft cap: 3,000,000 USD
Hard cap: 15,000,000 USD


Legal

Blockchain Platform: Ethereum
Country limitations: USA, China, Japan, Korea
Registration country: Singapore


Token info

Ticker: WTXT
Token price in ETH: 1 ETH = 400 WTXT
Accepted currencies: ETH, BTC

World Trip Singapore Roadmap
1
July 2018
Established Singapore corporation
2
October 2018
Whitepaper Public Private Sale Early BirdStage implemented
3
December 2018
Performed Presale Sale Middle Stage
4
January 2019
WEB site development started Multilingual correspondence (5 languages)
5
February 2019
Technology construction started
6
April 2019
WEB site beta version completion Completed recruitment of guest members started
7
June 2019
Official Sale Final Stage implemention and Travel agency M & A implementation
Project team
Kazuya Aoyama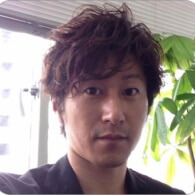 Noriaki Murosaki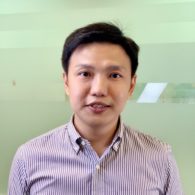 Guy Tan Yong Chuan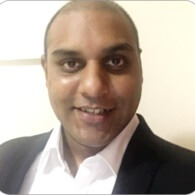 Danushka Adikari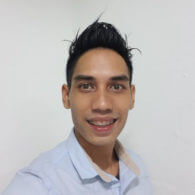 Sheikh Harrith
Advisors

Jason Lam
Advisor

Hong Qi Yu
Advisor
Danny Teo
Advisor

Tomoaki Abe
Advisor

Sanem Avcil
Advisor

Kamal Mustafa
Advisor

Carlo Buonpane
Advisor
Social media
MVP

How To get a verified Project status
To pass the verification you need to place a our logo on the main page of your website and make an announcement of the listing in your social network accounts. Send us the email in reply with confirmation of the link placement.
Top-Rated ICO's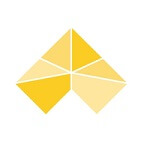 ICO
TravelCoin is platform for financial operations in the travel industry.
| | |
| --- | --- |
| Start ICO | Jul 02, 2017 |
| End ICO | Dec 31, 2019 |
| Received | Pending |
| Goal | Not Set |