Worldopo (WPT) ICO

ICO

Ongoing

Aug 17, 2018 – Mar 01, 2020

Worldopo gives the players a platform to build, own and trade property, all securely stored in blockchain. The innovative new approach is the use of it's own cryptocurrency, the WPT as the base of the economic simulation. This gives the game a layer of realism never seen before, because people can earn real money when playing. The addition of AR makes it possible to actually see your empire grow before you eyes. In short Worldopo is a true revolution in mobile gaming, easy accessible and yet complex like the real life itself. The best is part is: the game has already completed the development of its game engine and major features.

IMPORTANT: By investing in this business you agree to our Disclaimer. All information including our rating, is provided merely for informational purposes. CryptoTotem does not provide investment advice.
Worldopo (WPT) ICO ratings

| | |
| --- | --- |
| ICObench | 4.5 / 5 |
| ICOmarks | 9.5 / 10 |
| TrackICO | 5 / 5 |
| ICOholder | 4.2 / 5 |

Claim admin rights for this project
Overview
| | |
| --- | --- |
| Project industry | Gaming & VR |
| Product type | App |
| Founded | Liechtenstein |
Whitepaper
What is Worldopo
About the Worldopo mobile game
In the spring of 2018, Qubit AG released a crypto-based mobile game with the capability of transforming the gaming experience into real profit. "Worldopo" is a cryptoeconomical strategy game in the real world based on blockchain, Augmented Reality and Geopositioning. It is a building simulator set on a real world map where every player can buy or rent a piece of land, start raising in-game structures and mining farms around the world so as they may build up their capital. The game encourages an economic stimulus and encompasses gameplay through the implementation of its own cryptocurrency WPT, which players may mine within the game.
The Mobile game is already available for download in both the Appstore and the Google Play store, (Android and IOS devices).
At this stage, a fully-fledged and active community with over 40,000 people is already in existence, everyone in the community helps to improve Worldopo in one way or the other, investing time, knowledge and ingenuity. The development team that currently consists of 20+ specialist is ever-growing, with the stage-by-stage development model allowing for the team to create a high-quality product based on the feedback of the ever-growing community. Flexibility and the ability to take on changes in a rapidly changing environment is the main rule of today's market.
You may be aware that the Liechtenstein government has formulated a legislative framework that will allow for regulation of business models based on blockchain technology. With regards to this, a decision was made to found the company Qubit AG in Liechtenstein.
In July 2018, after a full audit and legal opinion from the Nägele Bar Association, which focuses on cryptology, Qubit AG obtained business authorization. As well, the Office of Financial Regulation and Supervision of Liechtenstein (FMA) sent out confirmation of such a regulation being passed to allow for companies to establish a regulatory base for blockchain business.
The main mission of Qubit AG is to develop games and services of a whole new generation, combining the most innovative technologies as they go through their initial development stages. Worldopo is a dynamic example, proving that in this day and age it is possible to combine intriguing technologies such as blockchain and Augmented Reality by creating realistic games.
Why blockchain?
In the gaming industry, with thanks to blockchain technology, we want to be able to solve the following problems:
Player time Lose
Shortage of game assets
Security
With the help of tokenization and an active game token-economy, we create an opportunity for the player to turn his experience and game assets into tangible assets. Though despite all the technical complexity involved with the game, we created a game that is easily accessible and understandable to every player.
One glance at the variety of weapon designs or loot-boxes in AAA games is enough to understand how many online gamers want to stand out among other players.
Imagine games like The Sims, Diablo, Dota, Ingress, but with the ability to sell and buy items that are unique in their own way. And now in-game "trading floors" look much more interesting than before.
Details

Pre-sales: Apr 23, 2018 - Jun 26, 2018
Public sales: Aug 17, 2018 - Mar 01, 2020
Total tokens for sale: 120,000,000 WPT
Hard cap: 18,000,000 USD
Raised: 3,392,000 USD


Legal

Blockchain Platform: Ethereum
Country limitations: North Korea
Registration country: Liechtenstein
Office address: Dr. Grass-Strasse 12 House of Blockchain 9490 Vaduz Liechtenstein

Token info

Ticker: WPT
Type: Utility-token
Token price in USD: 1 WPT = 0.2 USD
Accepted currencies: ETH, BTC, Fiat
Bonus program:
26 Feb 12:00 PST - 30 March 23:59 PST- 25%
Presale week 1 - 20%
Presale week 2 - 15%
Presale week 3 - 10%
Main Sale - 5%
Token distribution:
60% - ICO
15% -Mining Pool
15% - Founders and team
5% - Marketing & Bonuses
5% - Reserved funding (trust)
Funds allocation:
30% - IT Development
40% - Marketing and promotion
15% - Acquisitions and Partnerships
10% - Operating and administrative expenses
5% - Legal and legal expenses


Offices on the map
Worldopo Roadmap
1
2017
Market entry. Our first steps
ICO Launch
MVP. Worldopoly Airminer release
Roadshow. Introduction Worldopo within Europe
Initial Community
2
2018 May - July
Reaching Softcap. Strategy & Game concept upgrade
Reached Softcap
Detailed Game Play Design with Everdreamsoft at Station F (Paris)
Started working on Alpha Release of Worldopo (Upgraded concept)
Started negotiations due to WPT-token listing on several exchanges
3
2018 August
Preparing for Main Sale. Release of New Updates
Foundation of Qubit AG in Liechtenstein and FMA approval
Main Sale on Continued Token Sale Structure (CCO)
Release of Alpha Version & migration from AirMiner (MVP)
Game mechanics fixation in Blockchain
Implementing new Marketing campaigns. Publishing new Game-trailer!
The Presale of Worldopo in-game digital assets. Smart contracts based deals.
New Update release. Redesign of the website and other crypto-software
Setting up the merchandise store for fans & clans
Preparation for Gamescom in Cologne for 21-25.08.2018 (H10.1)
4
2018 September
WPT-token listing. Entry on external Digital assets marketplaces
Game update. New game mechanics, buildings & resources, etc
Introducing an in-game Auction for Digital assets trading
In-game objects tokenization for trading on Global Digital assets marketplaces
Creation of Worldopo Forum
Deposit WPT into the game and unlock 25% of tokens on holders' ERC 20 wallets
Preparation for WPT listing on Exchanges
Running the fixation of the game mechanics in TestNet
starting working on webversion (Manager) of Worldopo
5
2018 October
Marketing expansion. Worldopo "Game Manager" release
Post ICO strategy implementation to support WPT-token growth
Diving deeply into community interaction
Bug-bounty Campaign / Hackathon Event & Security Fixes
WPT support into Bountyhub.io
Running the fixation of the game mechanics on Ethereum platform
Start working on microtransactions and moving to fully DAPP (from off-chain to on-chain model)
Implementing new Game loops, resources and digital assets
Releasing the first web-version "Game Manager" for Worldopo
6
2018 November
Game Loop Finalizing
Finalizing the High Level Game Design and closing the game loop for the Cryptolord
Preparing to launch the first stable Pre-Release(Beta) Game-candidate
Start working on AR & building recognition
Personalization for end users and advertisers. Creation of SDK & technology such as ARKit / ARCore for outdoor building/shape recognition
Integrating game loop for the Makers
Resource trading possibilities between Cryptolords and Makers
7
2018 December
PVP-activities. AR-advertising and new opportunities
Finalizing the full Game loop
Launch of in-game chat and push-notifications for important game events, (i.e. when someone buys the most expensive building)
Making all in-game deals between players and for the clans to be based on smart contracts
New In-game Events and competitions
Users will be able to receive revenue from AR-advertisements placed on their game objects, as well as, being able to place adverts of their own
All tokens will be unlocked
8
2019 Q1
Land Register
Cryptolord will be able to buy land through a special land registry divided by region
Expanding AR-functions for PVP-gameplay
9
2019 Q2
New Buildings. New Market Economy stage
Entering special types of buildings: Banks, hedge funds and Casino
10
2019 Q3
New Features
New features, new options for in-game building improvement, new methods of interaction between players, as well as the introduction of unique objects. To be continued…
Project team

Sergey Sergeenko
Chief Technology Officer

Sebastian Schneider
Chief Executive Officer

Felix Weinstein
Chief Operating Officer

Andrew Sencilo
Creative Director

Marin Diaconu
Senior Fullstack Developer

Oleg Zaitev
Senior Frontend Developer

Artem Gordadze
Business Development Executive

Katya Boyko
Business Development Executive

Nikita Bakunov
Computer Vision and Deep Learning Engineer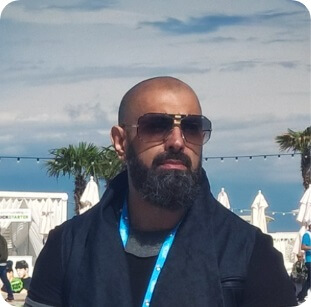 David Avaza
3D Designer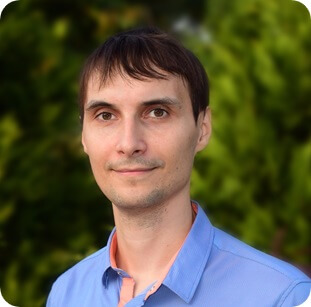 Oleg Kuzmenko
Blockchain developer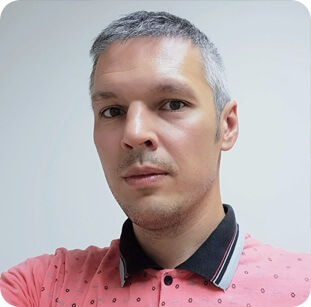 Stanislav Chepiha
Blockchain developer
Yaroslav Vorozhbyt
Unity3D developer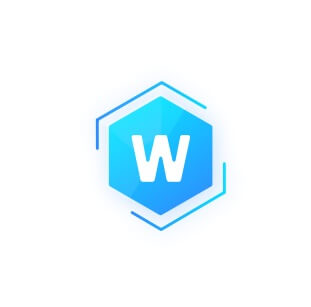 Roman Lesnichenko
Unity3D developer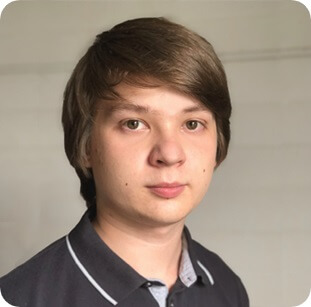 Timur Abdrakhimov
Unity3D developer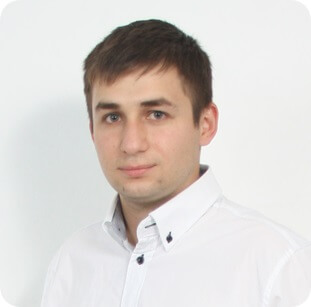 Alex Krepchuk
Fullstack Developer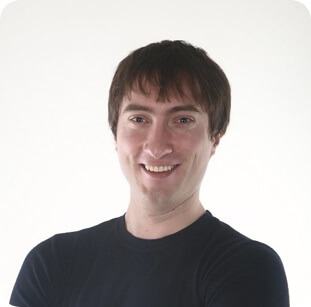 Mihail Krukov
Fullstack Developer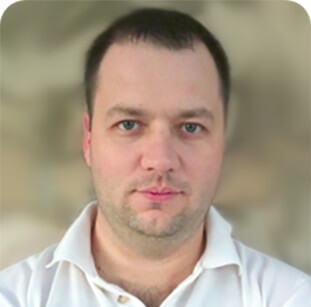 Vladimir Press
Fullstack Developer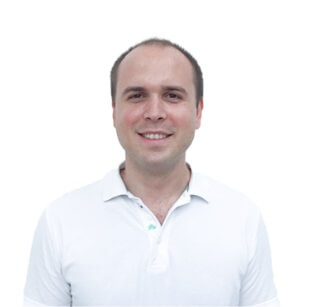 Oleg Tyutyunov
Frontend Developer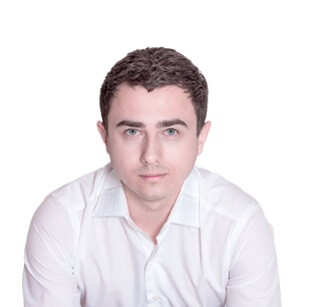 Sergey Kozlov
Frontend Developer
Advisors

Dieter Kranzlmüller
Senior Advisor

Graham Doggart
Senior Advisor

Ian Scarffe
Senior Advisor

Nicolas Sierro
Product & Project Manager at EverdreamSoft (EDS)

Wolfgang Stelzle
CEO and founder of RE'FLEKT GmbH

Kerim Ispir
Chief Operating Officer at RE'FLEKT GmbH

Paul Borst
Head of ICT at Ferrari Financial Services GmbH

Manuel De Vits
Founder & Managing Director of Valyman Consulting

Sadie Hutton
Co-Founder of DynamicAbundance

Constant Tong
ICO/Blockchain Game Advisor

Nikolay Shkilev
Strategic Business/ICO Advisor

Vladimir Nikitin
ICO/Compliance Advisor

Nathan Christian
Senior ICO-Advisor

Ilya Anikin
Strategy Advisor
Social media
MVP
How To get a verified Project status
To pass the verification you need to place a our logo on the main page of your website and make an announcement of the listing in your social network accounts. Send us the email in reply with confirmation of the link placement.
Top-Rated Crypto Projects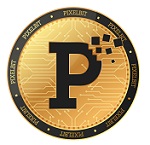 IEO
PIXELBIT (PXB Token) is a dedicated crypto currency based on the Ethereum blockchain that serves as a foundation for In-Game purchases, unlocking additional con ...
| | |
| --- | --- |
| Start IEO | Jun 11, 2019 |
| End IEO | Feb 24, 2020 |
| Received | $ 534,843 |
| Goal | Not Set |