Worldopoly (WPT) ICO

Past ICO

Aug 17, 2018 – Mar 02, 2019

Worldopoly – mobile game combining AR, AI, blockchain and dag.

By investing in this ICO you agree to our Disclaimer
Worldopoly (WPT) ratings

| | |
| --- | --- |
| ICOrating.com | |
| Hype score | Medium |
| Risk score | Medium |
| Investment rating | NA |

| | |
| --- | --- |
| ICObench.com | 4.5 / 5 |
| ICOmarks.com | 9.4 / 10 |
| TrackICO.io | 4.6 / 5 |
| ICOholder.com | 4.3 / 5 |

Claim admin rights for this ICO
Overview
| | |
| --- | --- |
| Project industry | Gaming & VR |
| Product type | App |
| Founded | Switzerland |
White Paper
Features
Worldopo is the mobile game combining AR, AI, Geolocation and Blockchain-technology. Players can buy streets, build houses, customize their properties and interact with other players. Furthermore, implementing Blockchain in gameplay with strong mainstream appeal provides an environment to learn about Blockchain and Cryptocurrencies in a risk-free manner. 
By using google maps as the base of the game world, players have access to streets worldwide. The introduction of its own cryptocurrency WPT as well as a platform to trade properties, makes Worldopoly also a complex economic simulation. Finally, players can earn real money while playing.
ICO Details

Pre-ICO token supply: 20,000,000
ICO token supply: 100,000,000
Hard cap: 18,000,000 USD(fiat)


Legal

ICO Platform: Ethereum
Country limitations: China, United States,
Registration country: Switzerland


Bounty

Social media: 45%
Bitcoin talk signature campaign: 42 %
Other: 13

Token info

Ticker: WPT
Type: Utility-token
Token price in USD: 1 WPT = 0.12 USD
Accepted currencies: USD BTC ETH EUR
Bonus program:
26 Feb 12:00 PST - 30 March 23:59 PST    25%
Presale week 1     20%
Presale week 2    15%
Presale week 3    10%
Main Sale    5% (On the first 20% of Main Sale Tokens)
Tokens Amount Bonus Amount
20,000 WPT 1.00 %
40,000 WPT 1.50 %
60,000 WPT 2.00 %
80,000 WPT 2.50 %
100,000 WPT 3.00 %
140,000 WPT 4.00 %
200,000 WPT 5.00 %
320,000 WPT 6.00 %
500,000 WPT 7.00 %
800,000 WPT 8.00 %
1,000,000 WPT 9.00 %
1,500,000 WPT 10.00 %
2,000,000 WPT 11.00 %
3,000,000 WPT 12.00 %
4,000,000 WPT 13.00 %
6,000,000 WPT 15.00 %
Token distribution:
75% - ICO
15% - Founders and team
5% - Marketing & Bonuses
5% - Reserved funding (trust)
Funds allocation:
30% - IT Development
40% - Marketing and promotion
15% - Acquisitions and Partnerships
10% - Operating and administrative expenses
5% - Legal and legal expenses

Worldopoly (WPT) Roadmap
1
2013
Initial game idea & concept realised

2
2014-2015
A team of 6 programmers started working on the software architecture, developing and completing the game engine from scratch
3
2016
The game engine testing began, as was the development of the frontend prototype on React Native.
The project also started attracting interests from early investors.

4
2017
Blockchain Technology became suitable for the game, work on the ICO & economic system of the game started.
The Financial Model + Investor Business plan was composed.

5
2018 April - May
Launch ICO, Worldopoly Token Sale, new in-game objects and auction for their sale will begin.

6
2018 July - August
Listing the WPT token on Exchanges, implementation of marketing strategies.
7
2018 August
Beta Release of the Worldopoly mobile app with the economic system.
The introduction of the token functions between players and the creation of an internal cryptocurrency exchange (centralized input-output to the real currency EUR/USD). Integration of AI for the recognition of shapes and buildings during which the AR will be tested.

8
2018 September
Launch of in-game chat and push notifications of important game events, for example, when someone buys the most expensive building.
Negative & positive influence on the value of the buildings in the area (For example, a brothel generates more money than a kiosk but, could increase the crime rate in the area, and as such, consequently depreciate the value of all the other buildings in the neighbourhood )
9
2018 October - November
Stable Release of Worldopoly mobile app in the AppStore & PlayStore
10
2018 December
Users will be able to receive revenue from advertisements placed on their game objects, as well as, being able to place adverts of their own.

11
2019 February
New features, new options for in-game building improvement, new methods of interaction between players, as well as the introduction of unique objects
12
2019 March
Windows 10 support & release of Worldopoly in the Microsoft Store

13
2019 April
Further AI integration. Smart Assistant launch (it can give recommendations and reminders to users, and also assist in a better understanding the game ). Text commands one-off actions (building repair, building improvement, etc.) further function introduction.
14
2019 September
Personalization for end users and advertisers. The Creation of SDK & technology such as ARKit / ARCore for outdoor building/shape recognition.
15
2019 December - 2020 April
Implementing the opportunity to purchase resources and new types of facilities for urban improvement.
Civilization creation, significant game world expansion and the ability to create own currency within the city.

Project team

Jura Hölzel
Chief Operating Director

Sergey Sergeenko
Chief Technology Officer

Sebastian Schneider
Chief Executive Officer

Felix Weinstein
Chief Operating Officer

Maria Chezganova
Public Relations Officer

Charles Duyile
Partnership Director

Andrew Sencilo
Creative Director

Marin Diaconu
Senior Fullstack Developer

Oleg Zaitev
Senior Frontend Developer

Artem Gordadze
Business Development Executive

Katya Boyko
Business Development Executive

Nikita Bakunov
Computer Vision and Deep Learning Engineer
Advisors

Dieter Kranzlmüller
Senior Advisor

Graham Doggart
Senior Advisor

Ian Scarffe
Senior Advisor

Nicolas Sierro
Product & Project Manager at EverdreamSoft (EDS)

Wolfgang Stelzle
CEO and founder of RE'FLEKT GmbH

Kerim Ispir
Chief Operating Officer at RE'FLEKT GmbH

Paul Borst
Head of ICT at Ferrari Financial Services GmbH

Manuel De Vits
Founder & Managing Director of Valyman Consulting

Sadie Hutton
Co-Founder of DynamicAbundance

Olivier Azan
Quantitative Researcher

Marcus Neufeldt
ICO Investor and Consultant

Constant Tong
ICO/Blockchain Game Advisor

Nikolay Shkilev
Strategic Business/ICO Advisor

Vladimir Nikitin
ICO/Compliance Advisor

Nathan Christian
Senior ICO-Advisor

Ilya Anikin
Strategy Advisor
Social media
How-To get a verified ICO status
To pass the verification you need to place a our logo on the main page of your ICO's website and make an announcement of the listing in your social network accounts. Send us the email in reply with confirmation of the link placement.
Top-Rated ICO's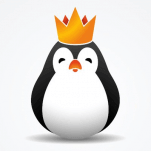 Kinguin is a decentralized marketplace for digital games, items, and services, enabling global player-to-player trade empowered by blockchain and smart contrac ...
| | |
| --- | --- |
| Start ICO | Jun 02, 2018 |
| End ICO | Jun 24, 2019 |
| Received | Pending |
| Goal | Not Set |


We want to allow people to exchange their in-game currency (gold, diamonds, tokens etc.) for real money. Any game that you play, already gives you a currency of ...
| | |
| --- | --- |
| Start Pre-ICO | Nov 13, 2018 |
| End Pre-ICO | Jun 13, 2019 |
| Received | Pending |
| Goal | $ 33,834,400 |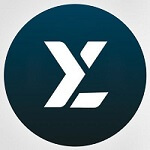 The new LOOiX world will be designed as an interactive network in which bonus programs as well as gaming and e-sport will coexist. In addition to the significan ...
| | |
| --- | --- |
| Start ICO | Dec 01, 2018 |
| End ICO | Jun 30, 2019 |
| Received | Pending |
| Goal | $ 15,000,000 |