Zappermint (ZAPP)

ICO

Ongoing

Jan 14, 2021 – Feb 14, 2021

Decentralized adless app revenue model.

IMPORTANT: By investing in this business you agree to our Disclaimer. All information including our rating, is provided merely for informational purposes. CryptoTotem does not provide investment advice.
Overview

| | |
| --- | --- |
| Project industry | Gaming & VR |
| Product type | Ecosystem |
| Founded | Belgium |

Whitepaper
What is Zappermint
Zappermint is on the verge of revolutionising the way we monetize games and apps. As more and more consumers, developers and publishers discover the benefits of the Zappermint platform, we see the ZAPP token evolving into a desirable, new reward methodology, capturing the value that exists in user's attention and engagement.
The ZAPP token is an ERC-20 compatible utility token used to incentivize users to play or use apps and boost rewards for developers. Zappermint is the first decentralized adless app revenue model that uses two tokens, our own ZAPP token to incentivize users and the USDN token to reward developers and publishers.
The total estimated value of the global mobile ad revenue market in 2024 is 4.8 billion USD. Our goal is to capture at least 1% of that market.
Details

Public sales: Jan 14, 2021 - Feb 14, 2021
Token supply: 200,000,000 ZAPP
Total tokens for sale: 120,00,000 ZAPP
Soft cap: 300,000 USD
Hard cap: 6,000,000 USD


Legal

Blockchain Platform: Ethereum
Country limitations: USA, Canda, China, South Korea
Registration country: Belgium
Registration year: 2020


Token info

Ticker: ZAPP
Type: Utility-token
Token standard: ERC20
Token price in USD: 1 ZAPP = 0,05 USD
Token price in EUR: 1 ZAPP = 0,041 EUR
Token price in BTC: 1 ZAPP = 0,0000019 BTC
Token price in ETH: 1 ZAPP = 0,000069 ETH
Accepted currencies: ETH
Token distribution:
ICO token sale - 60 %
Reserved for team - 40%
Funds allocation:
Development & liquidity - 58%
Administration - 12%
Marketing - 10%
Contractors - 20%

Zappermint Roadmap
1
Monday, 7 December 2020
Preannouncement
We are super proud of the work that already has been done to make Zappermint a reality and want to thank all the people that have helped us. We are glad to announce that Zappermint will hold a token sale in the near future and would like to get people onboard from the beginning to start our journey and create our community of users and developers that want to get rid of advertisements on mobile gaming platforms.
2
Thursday, 10 December 2020
Starting the marketing engine
The Zappermint ecosystem works better and better with every app that integrates Zappermint. Due to its built-in network effect every user and developer will make the network stronger and stronger. In this phase we will start contacting our network and influencers to get the ball rolling and prepare for our token sale launch.
3
Monday, 14 December 2020
Whitepaper Version v1
Release of our whitepaper v1 to the public. This document describes details about our manifesto, the Zappermint ecosystem, Zappermint's tokenomics, planning, business model and team.
4
Tuesday, 15 December 2020
Continue our marketing efforts
Throughout the preannouncement and token sale we will be conducting marketing. We will try to contact as many people as we can in order to reach our soft cap.
5
Friday, 18 December 2020
Explainer video
On this day we will finish our first explainer video for the Zappermint platform.
6
Sunday, 20 December 2020
Deep link Test
Concept game to test the Zappermint deep linking on IOS and Android.
7
Monday, 20 December 2020
Token sale smart contract
Working on our token sale smart contract to receive funds.
8
Thursday, 14 January 2021
Token sale launch
On this day we will open the token sale and start accepting Ethereum. This will last for one month.
9
Sunday, 14 February 2021
Token sale end
On this day the token sale will end. If our soft cap is reached and there are tokens that are not sold, we will burn them.
10
Monday, 1 March 2021
Zapp Wallet and the Zapp Website
In this phase we will start the development of the Zapp Wallet for iOS and Android. At the same time we will be developing the website.
11
Sunday, 14 March 2021
ZAPP token allocation
We want to make sure we apply by law and therefore will take 1 month, starting from the token sale end date, to allocate ZAPP tokens in the correct manner to all the people that contributed.
12
Monday, 15 March 2021
Researching and simulating the ecosystem
There are some black holes in terms of choosing the right formulas to mint/burn ZAPP tokens and dynamic app NFT generation. Because of this we are going to simulate some behaviour to make sure we get it right.
13
Thursday, 1 April 2021
Token distribution and Uniswap launch
Token holders that bought in pre-sale will get their tokens first. After the token distribution the ZAPP token is scheduled to be on the Uniswap DEX.
14
Friday, 2 April 2021
Zappermint smart contract
Development of the Zappermint smart contract
15
Monday, 3 May 2021
Zappermint Unity plugin
Development of the Unity plugin
16
Monday, 31 May 2021
Zappermint's Beta phase
Developing a template app where the Zappermint's login system is integrated.
17
Tuesday, 1 June 2021
Scaling solutions
Zappermint will need to dynamically change app NFTs of developers in order to keep track of how much their app is played/used. In order to do this we need to interact with the Ethereum blockchain and this costs us gas fees. In this phase we will be looking to integrate scaling solutions to relief users of this burden.
18
Monday, 5 July 2021
Launch of the Zappermint's ecosystem
On this day we will write history and launch the first adless revenue model in existence. We will start our journey together with our community and try to evaporate advertisements. It is time to get your head out of your ads.
19
Monday, 2 August 2021
Future platform development
From this point forward we will start developing our plugins for other platforms. The choice of which platform will depend on developer needs.
20
Tuesday, 3 August 2021
Governance
In this phase we will start working on how governance can and should be applied in the Zappermint ecosystem.
Project team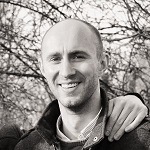 Marc Van Strydonck
CEO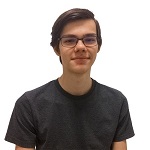 Quinten Wuyts
Co-founder & CTO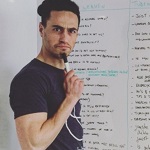 Yassine Abid
Co-founder & CCO
Advisors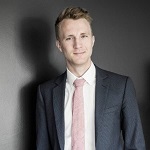 Robbert Van Strydonck
Advisor
Social media