Ammut Network (XAMM)

The AMMUT Ecosystem is built, designed and equipped to solve tasks that require high computing power such as deep learning, mining, scientific calculations, CGI rendering, 3d rendering and it's made of several components: AmCU (Ammut Computing Unit), a low-cost hardware platform, specialized in the execution of tasks that require high computing power and designed to specifically and significantly improve on all pre-existing models in terms of profitability and longevity and the Ammut network, made up of all the AmCU devices connected to the network. AmCU takes tasks from the network, based on the earning coefficient that was initially set by the user, sends the results to the Ammut Network, and then it receives the reward based on the earning coefficient and the time spent to solve the task.

IMPORTANT: By investing in this business you agree to our Disclaimer. All information including our rating, is provided merely for informational purposes. CryptoTotem does not provide investment advice.
Overview

| | |
| --- | --- |
| Project industry | Data Analytics |
| Product type | Ecosystem |
| Founded | United Kingdom |

Whitepaper
What is Ammut Network
Before its great popularity, the HPC was used by geologists, meteorologists and medical researchers to create complex algorithms to solve scientific problems. HPCs are now accepted by small businesses, entrepreneurs and inventors. Some have called it "the key to future innovation".
Automakers, for example, use high-performance computing to perform virtual crash tests on their vehicles. The $ 60,000 safety test at Ford Motor Company 20 years ago costs around $ 10 today.
The AMMUT solution being pushed out by the platform is designed to provide a holistic model that answers to a wide range of technologies. Specifically, this means the AMMUT platform can be used to solve more problems that require high computing power.
Access to the wallet is made through a web interface that can also monitor the following statistics:
Consumed power for a certain period (day, week, month, etc.)
Total operation hours of the device
Load history for a certain period (day, week, month, etc.)
Current operational temperatures inside the device
Display of XAMM tokens earned
Display of XAMM tokens owned
Furthermore, the AmCU user interface makes it easy for users to monitor and control the device, both from a PC and a smartphone. The tremendous functionality of the software allows users to monitor graphically represented the overall process of operation with incredible accuracy. With a single press of a button, you will be offered a variety of options to change or correct operational modes of the device, for example, from energy saving mode to high-performance mode. In the case of breakage or malfunction, a problem can be solved remotely as the system will identify and display the problem to the user. All software upgrades of the device will be done easily and remotely just like updating software on your smartphone.
Details

Public sales: Mar 01, 2019 - Jun 01, 2019
Token supply: 300,000,000 XAMM
Total tokens for sale: 180,000,000 XAMM
Hard cap: 180,000 ETH
Raised: 4,000,000 USD


Legal

Blockchain Platform: Ethereum
Country limitations: Afghanistan, Albania, Belarus, Bosnia & Herzegovina, Burundi, Central African Republic, Cote dIvoire, Cuba, Democratic Republic of the Congo, Ethiopia, Guinea, Guinea-Bissau, Iran, Iraq, Lebanon, Liberia, Libya, Mainland China, Malaysia, Myanmar (Burma), North Korea, Republic of Macedonia (FYROM), Serbia, Somalia, South Sudan, Sri Lanka, Sudan, Syria, Thailand, Trinidad & Tobago, Tunisia, Uganda, Ukraine, United States of America (USA), Venezuela, Yemen, Zimbabwe
Registration country: United Kingdom
Registration year: 2019


Token info

Ticker: XAMM
Type: Utility-token
Token standard: ERC20
Token price in ETH: 1 XAMM = 0.001 ETH
Accepted currencies: ETH
Bonus program:
First stage, 60.000.000 XAMM - 1000 XAMM/ETH with 10% bonus Second stage: 60.000.000 XAMM - 1000 XAMM/ETH with 5% bonus Third Stage: 60.000.000 XAMM - 1000 XAMM/ETH with no bonus
Token distribution:
60% - Public sale
10% - Private sale
20% - Team
5% - Advisors
5% - Reward programs
Funds allocation:
30% - Research and Development
30%- Logistics
20%- Marketing
20% - Employees

Ammut Network Roadmap
1
Q3 2019
Exchange listing
Token burn
2
Q4 2019
Buying a warehouse and the needed equipment
Estabilishing business partnerships with suppliers
Expanding the team and hiring personnel
3
Q1 2020
Research and development
Testing and improving AmCU
Testnet launching using in-house AmCU devices
5% tokens buyback and burn
4
Q2 2020
Launching Mainnet and beta software for feedback
Start of production of AmCU devices
The launch of mobile app used to monitor and control AmCU
5
Q3 2020
Producing AmCU for users
Releasing the first version of the software.
6
Q1 2021
5% buyback and burn
Project team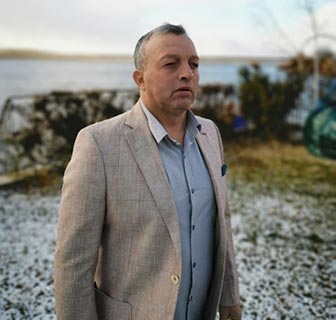 Charlie Blake
Project Manager at Ammut Network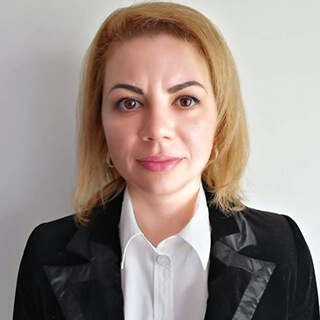 Melissa Alexander
Software Developer at Ammut Network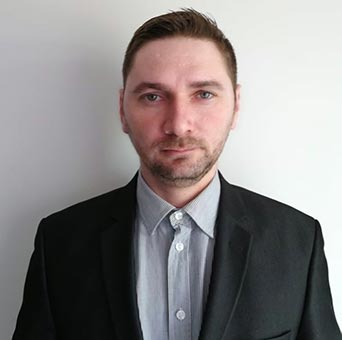 Brian Ferguson
Hardware Architect at Ammut Network
Advisors
Frederik Lund
Legal Advisor for Ammut Network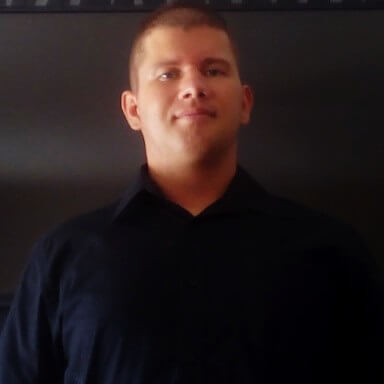 Andy Veiss
ICO Advisor for Ammut Network
Social media