AvailCom ICO

Past ICO

Jan 15, 2019 – Feb 15, 2019

AvailCom is a decentralized platform for almost any property renting, for example, apartments, houses, cars, bicycles, etc., with the possibility of paying in fiat currency, as well as without interest.

AvailCom is a platform that will speed up the search and leasing of any property, whether it is an apartment or a car, and also will eliminate a lot of client's intermediate actions. AvailCom platform will allow any guest to negotiate and rent property free from the owner without bureaucratic delays thanks to the created eco-environment. The owner, in his turn, will be confident in protecting his property. AvailCom's token (AVL) is a digital product that does not have ownership rights, and this token is a fuel to assist in the operation of the platform within the AvailCom ecosystem.

By investing in this ICO you agree to our Disclaimer
AvailCom ICO ratings

| | |
| --- | --- |
| ICOrating.com | |
| Hype score | Medium |
| Risk score | NA |
| Investment rating | NA |

| | |
| --- | --- |
| ICObench.com | 3.9 / 5 |
| ICOmarks.com | 8.8 / 10 |
| TrackICO.io | 5 / 5 |
| ICOholder.com | 3.6 / 5 |

Claim admin rights for this ICO
Overview
White Paper
Features
AvailCom is a platform based on the principles of equality of participants and technology of blocking. The technology of blockade has been developing quite successfully over the past nine years, it employs thousands of projects involved in all spheres of people's lives.
For example, the Crypto-currency market shows a significant growth based on the system of block-houses, their development and popularity are close to what will enter the daily routine of the population. Bitcoin was the first platform to work on the basis of the blockbuster in 2008.
The AvailCom platform has set itself the task of uniting private companies and individuals engaged in the rental of real estate and vehicles on the basis of a single platform that operates on blocking technology and is united by one service.
AvailCom will become one of the first platforms that gather all the requested services in one place, facilitating their accessibility to the public. It is planned to introduce a method of payment for all types of services by available means, including crypto - currencies through its own payment system AvailPay. This will provide the service with additional development and profit.
The objective of the innovative block platform is the availability of t he rental market for all segments of the population, improving the convenience of the service and securing transactions for both sides. AvailCom today not only supports these functions but also develops new additional opportunities, using for this technological innovation and corporate standards.
The AvailCom platform is an international project of the real estate market. We use our own designs that are designed to provide users with a decentralized platform, as well as standard voting functions through whi ch they can use and manage the platform by voting the participants who hold AVL tokens.
ICO Details

Pre-ICO token supply: 43,300,000 AVL
ICO token supply: 835,000,000 AVL
Soft cap: 3,000,000 USD
Hard cap: 25,000,000 USD


Legal

ICO Platform: Ethereum
Registration country: Russian Federation
Registration year: 2017


Token info

Ticker: AVL
Type: Utility-token
Token standard: ERC20
Token price in USD: 1 AVL = 0.03 USD
Accepted currencies: BTC, ETH, BCH, LTC, DASH
Token distribution:
49% - ICO
20% - Reserve
15% - Team reserve
10% - Advisors and Partners
4% - Pre ico
3% - Bounty
Funds allocation:
10% - Operating expenses include legal expenses, reserve and unforeseen minor expenses.
35% - Development of the platform and product according to the project roadmap.
30% - Business development.
25% - Marketing and PR include advertising costs, media and the creation of a local community to increase the number of users.

AvailCom ICO Roadmap
1
4 quarter of 2017
Formation of Availcom idea and its main functions.
Identify the main functions features.
BLOCKCHAIN conference visit.
2
1 quarter of 2018
Market research.
Formation of developers and researchers team.
White Paper writing.
3
2 quarter of 2018
Website creation.
Developments Availcom-AE 1.0 and Availcom-AT 1.0
Documents preparation.
4
3 quarter of 2018
Private sale.
Developing Availcom platform.
Develop an application for Android and iOS.
Development of automatic access to leased property device.
5
4 quarter of 2018
Conducting Pre-ICO.
Availcom platform startup ALFA.
Run and test of the Availcom application for Android and iOS.
6
1 semester of 2019
Conducting DAICO.
Run automatic access device Availcom-AE 1.0 and Availcom-AT 1.0
External floatation on exchange.
Active platform Availcom advertising in the media and on the Internet.
Entering the US market.
Working with security features.
Search for new partners.
7
2 semester of 2019
Expanding the functionality of the platform.
Expanding the impact on the US market.
Increase in the number of objects types for automatic rental.
8
2020 +
Development and optimization of additional rental systems.
Increased platform impact.
Implementation of intermediate services.
Project team

Mikhail Sitnichenko
Founder, Operations

Ivan Domanin
Founder, Financial Director

Anton Shamsivaleev
PR Director

Aleksey Shalagin
SMM Manager

Ekaterina Goncharova
Design & Writer

Aleksey Suchkov
CTO

Max Sorrentino
Blockchain Development

Sanjeev Kumar
App & Integration Development
Advisors

Bogdan Rosu

Tudorache Alexandru

Laura Zaharia

Harshit Talavia
Advisor Network Marketing

Saiteja Kuruva
Advisor

Deepanshu Bhatt
Advisor
Corey Jackson
Advisor

Bruce Jeong
Advisor

Rumen Slavchov
Advisor
Social media
MVP

How-To get a verified ICO status
To pass the verification you need to place a our logo on the main page of your ICO's website and make an announcement of the listing in your social network accounts. Send us the email in reply with confirmation of the link placement.
Top-Rated ICO's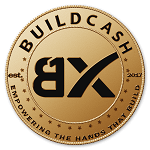 An integrated market place for the construction industry that will enable builders and craftsmen to: find work and projects, validate work completion, and facil ...
| | |
| --- | --- |
| Start ICO | Sep 12, 2018 |
| End ICO | Nov 28, 2019 |
| Received | Pending |
| Goal | $ 49,850,000 |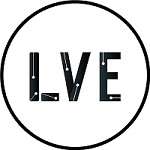 Levblockchain LVE vision facilitate\'s passionate people working on blockchain projects.Already invested properties to provide free offices,every tool for start ...
| | |
| --- | --- |
| Start Pre-ICO | Mar 30, 2019 |
| End Pre-ICO | Jul 20, 2019 |
| Received | Pending |
| Goal | 43,200 |