Bither (BTR) ICO

ICO

New Eco-Friendly and Layered Decentralized Economy

IMPORTANT: By investing in this business you agree to our Disclaimer. All information including our rating, is provided merely for informational purposes. CryptoTotem does not provide investment advice.
Bither (BTR) ICO ratings

| | |
| --- | --- |
| ICObench | 4.1 / 5 |
| ICOmarks | 9.8 / 10 |
| TrackICO | 5 / 5 |
| ICOholder | 4.3 / 5 |

Claim admin rights for this project
Overview
Whitepaper
Onepager
What is Bither
Bither presents an entirely new platform based on a synthesis of several methods. By introducing Merged-Mining capability and also optimizing computing power consumption, Bither sets its goal to draw more computing power toward its network through an efficient mining algorithm.
Bither works with "Proof of Work" (PoW), as its consensus algorithm, though with a different architecture and distinct functions compared to Bitcoin, Ethereum, and many other similar networks. Bither's innovation is in its calculation of network hash rate and automatic separation of computing power by using trusted masternodes. Through a hybrid method, these masternodes are defined and implemented in high numbers. Moreover, each masternode's information is compared to other masternodes and there is an automatic and precise supervision over the accuracy of the computations and their orders.
In this method, masternodes are equipped with a new processor core (software). Through this processor core, the entire hash rate of the network is calculated before being divided into four major parts:
1. M percent of the network's total hash rate is allocated for mining new coins, recording transactions, securing the main network, and checking and executing smart contract algorithms on Bither's main network.
2. N percent of the network's total hash rate is distributed among networks of the second layer. This computing power is used for recording and confirming transactions in networks of the second and third layers. It is also used for computation and summarization of the network's internal transactions.
3. This part is shown by the percentage marker of K. Through the miners' decision and selection, this part is assigned to operational projects; these are projects that run on the Bither network and need computing power for their processing.
4. The last part is introduced by the percentage marker of L (L=100-M-N-K). This part is assigned to a third-layer network in which miners can lease their excess computing power, The token that is used in this network is called Rental Processor.
By implementing a modern architecture for mining and defining trusted masternodes, the Bither platform presents a new solution to the current problem of mining centralization. The role that masternodes play in the distribution of hashing power is an innovative approach to to solve the problem of ASICs. This way, ordinary have a chance to mine as well.
Bither has presented a completely new platform that has many advantages in executing smart contracts, setting up scientific projects that need computing power, creating second and third layers toward the categorization of activities for tokens etc. Some of these advantages go as follows:
Optimized use of energy with the multi-mining ability to incentivize miners
The possibility to create thousands of sidechains in the network
Recording transaction details on the sidechains rather than the main network
Not needing Bither balance for the sidechain transactions
A standard platform where scientific projects can purchase their required computing power.
Providing the required hashing power for mineable projects at the start of their activity
Profitable mining during market downturns
Defining a safe and secure standard to prevent fraud in the initial coin offerings (ICO)
The possibility to define and create holding companies
Setting up decentralized and user-friendly exchanges
To conclude, the Bither platform -while providing all features of current PoW based blockchains such as security, "tokenization" and smart contracts, aims to push blockchain technology one step further in order to have a place in a green and eco-friendly future and to be a great help for scientific projects in order to afford the process of big data. Besides these, Bither has also brought many innovations to make its platform more efficient and user-friendly.
Details

Pre-sales: Mar 23, 2019 - Apr 05, 2019
Public sales: Apr 20, 2019 - Jun 28, 2019
Total tokens for sale: 30,000,000 BTR
Soft cap: 20,000,000 BTR


Legal

Blockchain Platform: Ethereum
Country limitations: USA, Canada, Bosnia and Herzegovina, Colombia, Syrian, Iraq, Democratic People's Republic of Korea, Yemen, Iran, Nigeria, Afghanistan, Anguilla, Uganda, Tajikistan, Antigua and Barbuda, Commonwealth of Dominica, Republic of Vanuatu, Cayman Islands, Lao People's Democratic Republic, Saint Vincent and the Grenadines, Saint Kitts and Nevis, Republic of Seychelles, Turks and Caicos Islands
Registration country: Georgia
Office address: Bither Foundation LLC, No 17, Paliashvili st., Tbilisi, Georgia

Token info

Ticker: BTR
Type: Utility-token
Token standard: ERC20
Token price in ETH: 1 BTR = 0.01 ETH
Accepted currencies: ETH
Token distribution:
76.5% - Miners
15% - CrowdSale
5% - FoundersAndTeam
3.5% - Marketing

Bither Roadmap
1
Quarter1 2017
RoadMapStep1
2
Quarter2 2017
RoadMapStep2
3
Quarter3 2017
RoadMapStep3
4
Quarter4 2017
RoadMapStep4_1
RoadMapStep4_2
5
Quarter1 2018
RoadMapStep5
6
Quarter2 2018
RoadMapStep6_1
7
Quarter3 2018
Bitherplatform Whitepaper Release
9
Quarter1 2019
1. Marketing
2. Private Sale
3. Token Pre-sale
10
Quarter2 2019
1. Token ICO
2. Listing on Exchanges
11
Quarter3 2019
Bither Stock (BSK) & Rental Processor (BRP) Business Development
12
Quarter4 2019
Testnet Launching
13
Quarter1 2020
Bither Mainnet Launching & Wallet Release
14
Quarter2 2020
1. Bither Stock (BSK) & Rental Processor (BRP) Mainnet Launching
2. Planning Roadmap for The Next Stage
15
Quarter3 2020
Working on partnerships with large companies and Best Science And Technology Research Labs for Bither Platform
16
Quarter4 2020
Bither Decentralized Exchange Launching
Project team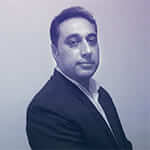 Alex Z.Kouchal
CEO
Reza Abbasgholiha
CSO & head of operations department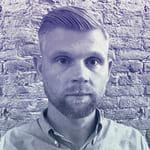 Daniel Driessen
Community Support Manager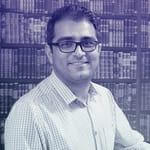 Ali Ghasemirad
CTO & Digital Marketing Strategist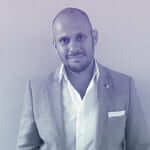 Erik van der Veen
Director of Customer Experience & Community Expert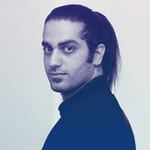 Shayan Shirazi
CRO & Director of Engineering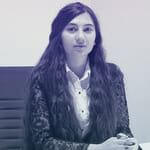 Natia Nargizashvili
Executive Assistant & Data Analyst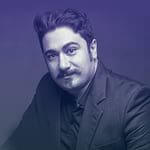 Hosein Bahrami
CMO & Market Research Director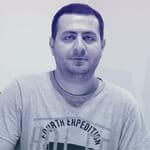 Vladimer Kurdadze
Web Developer & Software Quality Assurance Engineer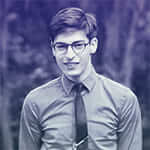 Revaz Nakhutsrishvili
Developer & Solution Architect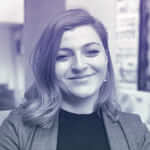 Malvina Natchkebia
Legal & privacy assistant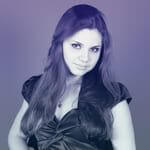 Alvina Trofimchuk
E-Commerce Specialist & Content Manager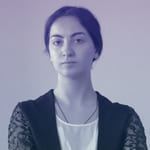 Tamila Tkemaladze
UI/UX Designer & Blockchain Researcher
Advisors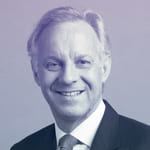 Roger Crook
Business Angel, Entrepreneur, Board & ICO Advisor, Mentor, International CEO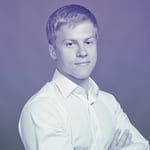 Daniil Morozov
PhD in Economics | Top 30 ICOBench People of Blockchain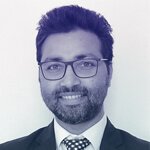 Naviin Kapoor
Blockchain Expert | Project Management | Business Analysis | Business Transformation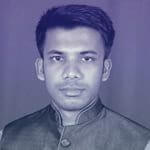 Shohel Alam
Entrepreneur | Business Consultant & ICO Expert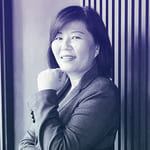 Karen New
Blockchain Advocate, Speaker and Author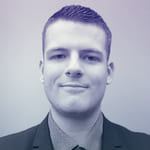 Dennis Oosting
Financial & Customer service expert | ICO advisor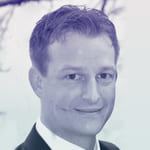 Timo Trippler
Investment Manager | Risk Manager | IMMO HIGH 1000 | business development advisor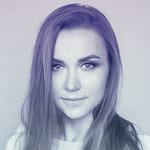 Julia Prus
Project Development Manager | Marketing advisor | Business analyst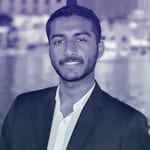 Jaian Cuttari
Entrepreneur | Venture Capitalist | ICO Advisor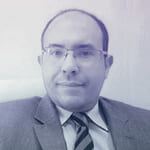 Ahmed Khalil
Executive / Leadership / Career Development Coach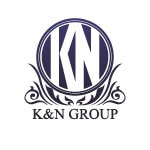 K&N LLC
Legal Advisor
Social media
How To get a verified Project status
To pass the verification you need to place a our logo on the main page of your website and make an announcement of the listing in your social network accounts. Send us the email in reply with confirmation of the link placement.
Top-Rated Crypto Projects