Bitlink (BITL)

IEO

We've developed an ecosystem that allows everyone who would like to have a financial trade. If you use our platform, you can easily lend or borrow money with someone through our blockchain network without knowing with each other.

IMPORTANT: By investing in this business you agree to our Disclaimer. All information including our rating, is provided merely for informational purposes. CryptoTotem does not provide investment advice.
| | |
| --- | --- |
| Overview | Whitepaper |
What is Bitlink
We will provide kinds of Defi services such as BITLINK DEX, BITLINK Cloud Lending, and BITLINK Divertive Contract. These services are mostly operated on a blockchain with the smart contract automatically. Our open-sourced data is transparent, and all transactions are certified by all people joining the ecosystem. All ordinary people will compose and support the entire system.
Besides, BITLINK adopts a Staking system for security purposes. Staking is a revenue share system that the contribution to the blockchain network through having the token decides the amount of it. You can receive interest if you just hold a certain amount of BITLINK in your wallet. The average interest rate of banks is getting lower all over the world, so this staking system will be an excellent opportunity to pursue more revenue by interest.
An example of sources of the staking fund is commission occurred when someone tries to transfer his/her cryptocurrency to another person or financial trading is held on the platform.
BITLINK is going to tackle the problem of interoperability on the blockchains. This topic is one of the hardest issues for blockchain developers, but when it comes true, we'll be the leader of that domain and will bring great benefit for the BITLINK network as well.
Bitfury is one of the major blockchain players not only with hardware business, but also with software business. Bitfury is also well known for cryptocurrency mining and famous fintech company around the world.
Details

IEO (Latoken Launchpad): Aug 26, 2020 - Jan 01, 2021
Token supply: 300,000,000,000 BITL
Total tokens for sale: 30,000,000,000 BITL


Legal

Blockchain Platform: Ethereum


Token info

Ticker: BITL
Token standard: ERC20
Token price in USD: 1 BITL = 0,00001 USD
Token price in BTC: 0,1 BTC = 100,000,000 BITL
Token price in ETH: 5 ETH = 100,000,000 BITL
Accepted currencies: ETH, BTC, XRP, USDT
Bonus program:
Round 1: 26 Aug - 1 Sep IEO price 0.000003 USDT
Round 2: 1 Sep - 1 Oct IEO price 0.000004 USDT
Round 3: 1 Oct - 1 Nov IEO price 0.000005 USDT
Round 4: 1 Nov - 1 Dec IEO price 0.000006 USDT
Round 5: 1 Dec - 1 Jan IEO price 0.00001 USDT
Token distribution:
BITLINK - 90%
Investor - 10%

Bitlink Roadmap
1
1. Can trade
First, you will be able to trade cryptocurrencies on BITLINK DEX with low commission.
2
2. P2P finance
Then, BITLINK Cloud Lending will allow people to practice P2P finance.
3
3. Valuable store
The token used among our services, BITLINK, will play a role as a hub for the exchange of assets provided by users. It's regarded as the only way for "Store of Value" in our services.
4
4. Profit
All of the returns earned through our platform will be distributed to token holders and will be reflected token price. In other words, BITLINK will on behalf of  the valuation of the whole network, and the users have a chance to earn benefit from the growth of its price. We make sure to develop a user-friendly token economy and keep improving on the usability of the services.
Project team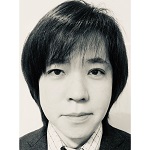 Shin Watabe
President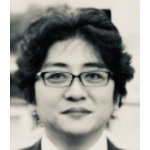 Hakmin Kim
General Manager
Advisors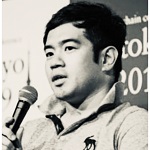 Katsuya Konno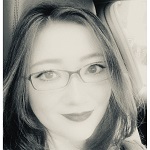 Maria Mori
Social media