BOTXCOIN (BOTX) ICO

Verified

Past ICO

Dec 10, 2018 – Jan 28, 2019

botXcoin is a future token for financial freedom that provide a functional token for using our profitable trading robot in all cryptocurrency exchange all over the world. The goal of this project is to utilize trading robot (BOTX App) and build a multi cryptocurrency trading exchange (BOTXPRO).

By investing in this ICO you agree to our Disclaimer
BOTXCOIN (BOTX) ICO ratings

| | |
| --- | --- |
| ICOrating.com | |
| Hype score | Low |
| Risk score | NA |
| Investment rating | NA |

| | |
| --- | --- |
| ICObench.com | 3.9 / 5 |
| ICOmarks.com | 9.1 / 10 |
| TrackICO.io | 5 / 5 |
| ICOholder.com | NA |

Claim admin rights for this ICO
Overview
Project industry
AI & Neural Networks
Product type
Technology
Founded
Singapore
Technical details
There are 4 methods run in our trading robot's server (BOTX App):
1. Three pairing combination in one exchange.
2. Pairing between two or more exchanges.
3. Pairing between two or more exchanges with arbitrage.
4. Bidding in BOTXPRO by comparing 20 top exchanges.
White Paper
Features
We treat our investors (the purchaser of botXcoin) as our partner. We care about investments protection we wish to guarantee to the maximum extent.
0.2% per-day as reward in Loyalty program
Trade botXcoin on major profitable exchanges
Utilize botXcoin in trading robot application
botXcoin as main pair for all cyrptocurrencies in BOTXPRO, such as BNB in binance.
ALGORITM OF BOTX APP
There are 4 methods of algorithm will be used in the Robot development:
1. Three pairing combination in one exchange.
Robot calculate and find the gap of 3 pairing (market) in one exchange.
For example in Binance exchange:
BNB/BTC <-> ETH/BTC <-> BNB/ETH
Below is data from real market in November 1st, 2018:
BNB/BTC = 0.0015
ETH/BTC = 0.0330
BNB/ETH = 0.0440
Buy BTC with 100 BNB, will get (0.0015 x 100 ) = 0.15 BTC.
Buy ETH with 0.15 BTC, will get (0.15 / 0.0330) = 4.545 ETH.
Buy BNB with 4.545 ETH, will get (4.545 / 0.0440) = 103.18 BNB
This transaction make profit 3.18%.
Deduction of the transaction fee is 0.2% (transaction fee for BNB is 0.05%X2 and ETH/BTC is 0.1%)
So, net profit can be taken from this transaction is 2.98%.
If we look in the details, there is always a pricing gap between those three pairing at the same time. Robot will comparing it and if robot found a profitable gap (include transaction fee), then robot will execute the transaction and token holder will get profit. If the gap is too small or not profitable, Robot will not execute the transaction. By this method, there is no chance for loss. It is always profit. The Robot will running every 12 seconds for 24 hours a day. It is means while you sleep, the robot never sleep and still working for you. Token holder can make their own selection for these 3 pairing in major exchange. Token holder can switch the robot from one exchange to another exchange. So it is very flexible system. Token holder has their own freedom to choose in what exchange they want running this robot and for which cryptocurrencies pairing. In the future BOTXPRO (Our own exchange) will inform token holder at where the pairing and exchanges with the larger potential profit.
2. Pairing between two or more exchanges.
In this method, Robot will make comparison between the same pairing in 2 or more exchanges. The requirement for running this method is token holder must have balance in each pair in every exchange. By having balance in each pair and exchange, the robot can directly execute the transaction (if the comparison calculation show profit) without waiting for arbitration delay.
For example:
ETH/BTC in Binance <-> ETH/BTC in HOTBIT.
If there is a profitable gap between both exchange, then Robot will execute the transaction in both exchange, one buy and one sell. In this method, the token holder will get additional coin from that pairing, whether it is ETH or BTC.
This method always making profit whatever condition of market, bullish market or bearish market.
3. Pairing between two or more exchanges with arbitrage.
This method almost same with above method 2, but there is additional process; if balance asset is zero than Robot will execute the arbitrage process.
This method will not applicable for token holder, but it will use in our BOTX SERVER for getting profit to support the Loyalty program. (please see the Loyalty program in chapter Token Usage).
4. Bidding in BOTXPRO by comparing 20 top exchanges.
This is future methode which planned will be running in our own exchange BOTXPRO (Bot exchange Pro).
By this method, Robot will get the pricing data from top 20 exchanges and make bid price (with profit and fee) in BOTXPRO exchange. The result is robot guarantee the traders in BOTXPRO can get the competitive price in BOTXPRO compared with others exchange. This is how our Robot give a win-win solution for trader and BOTXPRO.
Base on the our survey data, many new exchanges has low volume transaction and not competitive price, but it is different with our BOTXPRO exchange that will be high volume transaction and competitive price because it has robot as the guard the market.
ICO Details

Pre-ICO token supply: 500,000,000 BOTX
ICO token supply: 1,500,000,000 BOTX
Total tokens for sale: 2,000,000,000 BOTX
Soft cap: 600,000,000 BOTX
Hard cap: 2,000,000,000 BOTX
Raised: 1,250,000 USD


Legal

ICO Platform: BOTXCOIN
Country limitations: USA, Singapore, China
Registration country: Singapore
Registration year: 2018
Office address: 1 Raffles Place Tower 2, 20th Floor Singapore 048616

Token info

Ticker: BOTX
Type: Utility-token
Token standard: ERC20
Token price in USD: 1 BOTX= 0.0045243 USD
Token price in ETH: 1 BOTX = 0.000025 ETH
Accepted currencies: ETH
Bonus program:
200 botxcoin airdrop 5% bonus marketing affiliate
Token distribution:
10% Pre-ICO
10% ICO-1
20% ICO-2
30% Develop BOTXPRO
15% Marketing Program
10% Founders
5% Advisors & Team


Offices on the map
BOTXCOIN (BOTX) ICO Roadmap
1
January, 2018
Platform Idea
The origin of botXcoin platform idea. Development of the concept and business plan.
2
Apr, 2018
Elaboration of Platform
Elaboration of botXcoin platform legal model in various jurisdictions.
3
July, 2018
Attraction of Advisors
Attraction of advisors. Development of the botXcoin platform mock-up. Technical audit.
4
September, 2018
Preparation for ICO
Preparation for ICO. Development of a smart contract for botXcoin token release. Continue the development of the platform. Ecosystem formation continuation.
5
December, 2018
ICO Conducting
Pre-ICO and ICO conducting for 2 months. Start of the marketing campaign.
6
February, 2019
botXcoin Distribution
Distribute the botXcoin to the wallet address of investors
7
March, 2019
Loyalty Program
Start the loyalty program for token holders.
8
May, 2019
Trading Robot (BOTX App) Beta Version Release
Launching the beta version of trading robot (BOTX App). Selected investor will be invited to try this beta version.
9
July, 2019
Trading Robot (BOTX App) Full Version Release + Android/iOS App
Token holders can start to utilize the trading robot (BOTX App) in their own trading account in selected major exchanges.
10
November, 2019
BOTXPRO Closed Market
Launching the alpha version of BOTXPRO and start the trial for closed market.
11
December, 2019
BOTXPRO Beta Market
Launching the beta version of BOTXPRO and start the trial for beta market. Selected investors will be invited to try this beta version.
12
June, 2020
BOTXPRO Full Market
Launching the final version of BOTXPRO exchange and start the full trading function. Selected major cryptocurrencies will be traded and paired with botXcoin as the main currency in this exchange.
Project team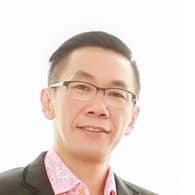 Agusman Surya
CEO & CO-FOUNDER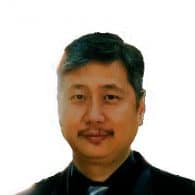 Randi Setiadi
COO & CO-FOUNDER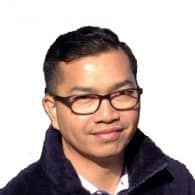 Ignatius Aris
CTO
Toguan Wong
HEAD OF COMMUNITY
Advisors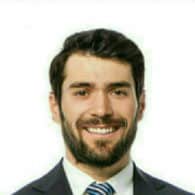 Stephen Moore
BUSINESS ADVISOR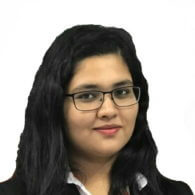 Smriti Singh
TECHNOLOGY ADVISOR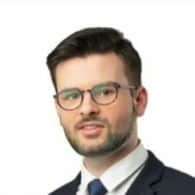 Juan Luca
INTERNATIONAL ADVISOR
Social media
How-To get a verified ICO status
To pass the verification you need to place a our logo on the main page of your ICO's website and make an announcement of the listing in your social network accounts. Send us the email in reply with confirmation of the link placement.
Top-Rated ICO's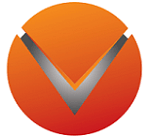 ALPHA-X MARKETPLACE FOR REAL USAGE OF CRYPTOCURRENCY, POWERED BY ARTIFICIAL INTELLIGENCE.
| | |
| --- | --- |
| Start ICO | May 01, 2019 |
| End ICO | Jul 31, 2019 |
| Received | Pending |
| Goal | $ 13,100,000 |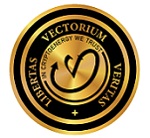 Vectorium Islands are places where the collectivity can produce renewable energy and cryptocurrecy. Those Islands produce power energy value combining wind, sol ...
Start Pre-ICO
Jun 30, 2019
End Pre-ICO
Aug 31, 2019
Received
$ 626,152

0%

Goal
$ 300,000,000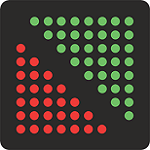 NeuralTrade Network is the platform, which helps you to achieve your goals in building your personal financial freedom. NeuralTrade is a decentralized blockchai ...
| | |
| --- | --- |
| Start ICO | Apr 15, 2019 |
| End ICO | Jul 07, 2019 |
| Received | Pending |
| Goal | 50,000 |