Bridge (BD)

ICO

IEO

A digital currency based on Stellar blockchain technology which utilizes smart contracts to ensure investment security and outstanding token management.

Serving as an intermediary to exchange capital, instead of the conventional direct transfer model while mitigating risk and lower fee cost.

Bridge serves as a payment gateway for the Forex industry to facilitate payments between acquiring Banks and issuing Banks backed by BD utility token used by investors in multiple Forex-related services.

IMPORTANT: By investing in this business you agree to our Disclaimer. All information including our rating, is provided merely for informational purposes. CryptoTotem does not provide investment advice.

| | |
| --- | --- |
| Overview | Whitepaper |
What is Bridge
Purpose
To optimize transaction methods to be as cost-effective, simple yet elegant and secure as possible for all parties involved.
How it works
Bridge Coin or BD for short, is an e-currency built with its roots in Stellar Blockchain technology which utilizes smart contracts to ensure investment security and token management.
We offer innovative investment solutions for novice and experienced investors alike and provide the technological gateways required to utilize when trading securities. We exist solely in order to be as cost-effective as possible in various transaction exchanges whether internal ie. deposits and withdrawals as well as external ie. local bank wire transfers.
Therefore, we have created "BD", which aims to optimize and replace traditional payment systems and minimize surplus fees that occur in-trading with Forex Market. The token system also eradicates petty banking policies and control protocols that may arise due to certain regulatory restrictions from financial institutions in certain jurisdictions.
This token will then be deposited into our specifically constructed ECO-system ready to be utilised in generating steady returns from trading securities.
Why Bridge?
Utility token
BD is an essential utility token system where its value will continue to appreciate as adoption and usage grow in the Forex market. The investors can use BD in numerous transaction processes as well as Forex-related services that we offer.
Payment gateway
BD token serves as a payment gateway for the Forex industry, the world's larges financial market. A payment gateway that performs a variety of tasks to facilitate payments between acquiring banks and issuing banks. It determines whether transactions are approved or declined by verifying transaction data as well as providing a secure pathway for the exchange of information between all relevant parties. BD token allows brokers to initiate instantaneous payments to liquidity providers through Blockchain technology. With this methodology, the transaction fees are reduced from as high as 5-7% to between 0.5-1%.
Stellar Smart contract
Our BD token is built on Stellar Blockchain which also includes the Stellar smart contract. By leveraging the network security, near-instant transaction speed, and scalability that the Stellar Blockchain can offer, BD is perfectly fit for the most volatile market like Forex.
Market integration
BD is an essential utility coin which merges with the fastest growing market ever established, the Cryptocurrency market, and the largest trading market, Forex. By integrating the two markets, we introduce Cryptocurrency investors to the Forex platform, allowing them to diversify their investments. Similarly, participants of the Forex market will benefit from the incorporation of Cryptocurrency usage within the new BD Forex structure, as exposure to Cryptocurrency introduces traders to new forms of investment opportunities.
Digitall Wallet
BD token will integrate the wallet system for storing and transferring BD and Forex credit. Users can send and receive BD tokens, exchanging them for credits to deposit with the broker.
Proprietary services
BD token has developed an easy-to-use, innovative profit-generating platforms including OneClickCopyTrade, ONEPAMM, and ONEPRIME Forex brokers. With all of these services already in demand by a wide range of traders, BD will play an essential role in the whole eco-system.
Details

Pre-sales: Jan 15, 2020 - Jan 31, 2020
Public sales: Feb 01, 2020 - May 01, 2020
IEO (p2pb2b Launchpad): Feb 01, 2020 - Apr 30, 2020
Token supply: 300,000,000 BD
Total tokens for sale: 30,000,000 BD
Soft cap: 15,000,000 USD
Hard cap: 45,000,000 USD


Legal

Blockchain Platform: Stellar
Country limitations: Balkans, Belarus, Burma, Ivory coast, Cuba, Democratic Republic of Congo, Iran, Iraq, Liberia, North Korea, Sudan, Syria, Zimbabwe, and Somalia
Registration country: Romania
Registration year: 2019
Office address: 10 ANSON ROAD #27-15 INTERNATIONAL PLAZA SINGAPORE 079903

Token info

Ticker: BD
Type: Utility-token
Token price in USD: 1 BD = 1.3 USD
Accepted currencies: BTC
Bonus program:
Upto 30% discount for the 1st round IEO.
Token distribution:
5% - ICO
10% - IEO
5%- Founder
20%- OneClickCopyTrade Development Team
20% - Onepamm Development Team
20% - ONE PRIME Development Team
20% - Technology Development Team
Funds allocation:
40% - Software development
25% - Sales and growth
30% - Marketing and events
5% - General and administrative expenses


Offices on the map
Bridge Roadmap
1
Q1-Q3 2018
Whitepapper
Initiate the project's concept with Team to create and design different approaches. Build plans and structure for the entire network with all BD token Team, with the result to create investment solution products that provide realistic and sustainable returns.
2
Q2-Q4 2019
Private offering
Offering for the first group of investors in the initial stage of the BD token creation. Start investing the capitals raised from the private equity financing and private investors to create ONEPRIME Broker / ONEPAMM / OneClickCopyTrade during the inception.
3
Q4 2019
System Launch
Launching of the core operating systems which consist of ONEPRIME, OnePamm and OneClickCopytrade. Establishing payment gateways, connecting web-interface API for the entire BD token ecosystem.
4
Q1-Q2 2020
Public Offering via IEO
Initiate BD token offerings through public marketing campaigns globally via IEO to allow general investors to participate in the project.
5
Q2 2020
Becoming Listed on Top-tier Cryptocurrency exchanges
Enable the ONEPAMM system and start attracting investors globally to use our innovative investment system that provides stable, consistent returns with lowrisks.
Enable OneClickCopyTrade system
Bring BD token to trade on global leading cryptocurrency exchanges around the world.
6
Q3 2020
Launching of Prase 2 Products
Offerings of White Label Solutions, CRM, Trading Platforms, Social Trading Platform, Asset Management Modules. Crypto-currency payment card, Online ExchangePlatform.
7
Q4 2020
Collaboration in a Global Scale
Establish and build up ONEPRIME's reputation to be widely recognized in the industry and viewed as a leading world-class brokerage supporting a large and robust infrastructure that can effectively support investments from all over the world.
8
Q3 2021
To become a Liquidity Provider
Recognized and regulated as a financial institution which will enable ONEPRIME to issue pricing on an institutional scale.
Project team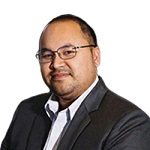 Suttipong Sukkasem
Co-Founder & APAC Director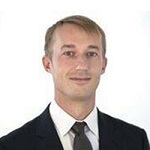 Simon B. Marc
Co-Founder & Director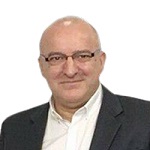 Neil Callard
Strategic Partner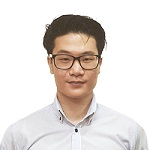 Wang Guo Ching
Editorial Consultant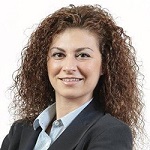 Corina Ciupagea
Legal Advisor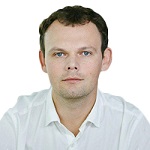 Ilya Churakov
Payment Solution Advisor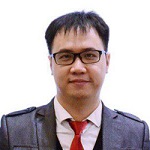 Thanakrich Kulchartchai
General Project Manager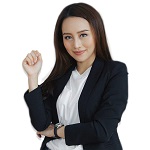 Natvara Pupateerawanich
Business Development Advisor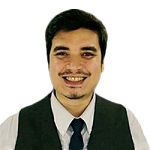 Gritapat Setachanathip
Digital Marketing Advisor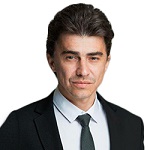 Ciprian Filip
Fundshing Co-founder Advisor
Social media
MVP