Cosplay Token (COT)

ICO

Cosplay token works as a public service for cosplay and those who surround them (photographers, requisites, etc.). Cosplay token is multilingual platform supporting 12 languages, where more than 720 000 members send their work, 6.5 million images and counting.

IMPORTANT: By investing in this business you agree to our Disclaimer. All information including our rating, is provided merely for informational purposes. CryptoTotem does not provide investment advice.

| | |
| --- | --- |
| Overview | Whitepaper |
Charts
24h
7d
14d
30d
60d
90d
180d
365d
Max
What is Cosplay Token
Since the onset of our service, we have been communicating with both cosplayers and all other kinds of users in the cosplay-sphere. Through ongoing feedback, anecdotal experiences and years in the industry, we have isolated five key issues facing cosplay as a whole:
1. Access to Settlement. Accounts / Player
Many cosplayers are not paid for their work because they do not have access to a settlement account to receive funds. In addition, many young players and users do not own a credit card. Although PayPal is an option, it is not commonly recognised and it has miscellaneous fees on top of bank transaction fees. Other transaction methods such as micropayments and currency exchange are risky and inconvenient.
Solution
The Cosplay Token (COT) is cross-border and feeless. Anyone can hold and transact tokens even if he/she has no other means of settlement or has no bank account. COT will empower players and fans to perform transactions easily on the Cure WorldCosplay platform. In addition, COT can be exchanged with other cryptocurrencies.
2. Sharing of Content. Revenue / Player, User
While content marketing is growing in the Cosplay industry, the economy is yet to reach substantial growth due to issues involving copyright and revenue sharing.
Solution
Cure WorldCosplay is implementing a system to record copyright records on blockchain, allowing work and share revenues to be allocated via Smart Contracts.
3. Transparency and Trust / Player
Due to the nature of cosplay, players can be exposed to a large number of followers and often we find that players get harassed. The recent "Cosplay Is Not Consent' movement has shed light to the harassment that cosplayers face within the cosplay community.
Other cosplay platforms rely solely on SNS followers as a trigger to feature cosplayers. This method lacks transparency and opens the door to unwanted attention, leading to harassment and unfulfilled services.
Solution
With blockchain, players now get to identify each user and correspond with them accordingly to help curb harassment. Players will also be able to evaluate each other, ensuring fair evaluations. Player activities will be recorded on blockchain which is secure and tamper-proof.
4. Value Actualization / Player, User
Many cosplayers spend countless of hours and money perfecting their craft. However, their creations often lead to little or no income, ending in a discontinuation of their work. In addition, users with valuable knowledge and skills are not promoted to the extent they deserve.
Solution
Cure WorldCosplay connects users and players - providing them with the exposure they need. Users can discover their favourite players, publish articles on the platform, receive evaluation by other users and so much more.
5. Globalization of Information / User
Due to the global and multilingual nature of cosplay, information surrounding upcoming events is often misinterpreted and falsely spread. On top of that, many users and players find it hard to source information surrounding cosplay and other events, leading to many lost-in-translation scenarios.
Solution
Cure WorldCosplay is creating an environment where information is translated and uploaded by a third party in good faith. Information and articles posted can be evaluated by other users, promoting correct and accurate information over bad.
Details

Pre-sales: Mar 01, 2018 - Apr 08, 2018
Public sales: Apr 09, 2018 - Apr 23, 2018
Token supply: 1,000,000,000 COT
Total tokens for sale: 500,000,000 COT
Soft cap: 1,000,000 USD


Legal

Blockchain Platform: Ethereum
Country limitations: Japan, USA, China


Token info

Ticker: COT
Type: Utility-token
Token standard: ERC-20
Token price in USD: 1 COT = 0.04 USD
Token price in ETH: 1 COT = 0.0001 ETH
Accepted currencies: ETH
Bonus program:
Purchase Amount to get Discount
26.31 ETH or more - 5%
46.28 ETH or more - 10%
104.16 ETH or more - 20%
357.14 ETH or more - 30%
Token distribution:
50% - Token Sale
15% - Founders/Team
13% - Liquidity & Operations
2% - Campaign
20% - Partners/Exchanges
Funds allocation:
50% - Operation
15% - PR and Marketing
25% - Research and development
10% - Legal and Advisors

Cosplay Token Roadmap
1
Q1 2018
White Paper announcement; Private token sale; Cosplay Event (Global).
2
Q2 2018
Recrutiment; Public Token Sale; Start Platform Development.
3
Q3 2018
Server transition of Cure WorldCosplay (website); ß Platform release; Digital membership card implementation; MEET UP (Tokyo); Cosplay TV Show (Japan); Cospaly Event (Japan).
4
Q4 2018
Renewed platform release (Bancor protocol implementation); ß Apps release; MEET UP (global); Platform tutorial release; Registered member reaches 1 million.
5
Q1 2019
iOSAndroid apps release; support 20 languages; Cosplay TV show (Global).
6
Q2 2019
Implement micropayment function (e.g.Tip Token); Registered member reaches 2 million; App reaches 1 million downloads.
7
Q3 2019
Registered member reaches 4 million; App reaches 2 million downloads.
8
Q4 2019
Registered member reaches 8 million; App reaches 4 million downloads.
Project team

Junichiro Kawai
President CEO

Daisuke Nakagawa
CMO

Tatsumi Inui
PR

Tomofumi Yokoyama
CommunitY

Yuuki Iwasaki
Finance
Advisors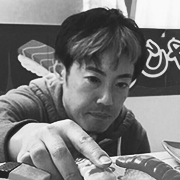 Hiroshi Tsurusaki
Tecotec Inc. Founder & CEO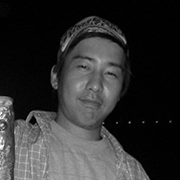 Kiyotaka Higashide
UPCROSS Inc. Founder & CEO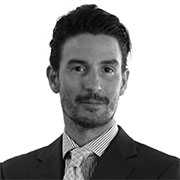 Alex Schueli
Behindblocks FinTech and RegTech Lead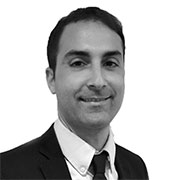 Michael Titus
Titus & Co Principal
Social media
MVP