Cowrium (CWR) ICO

ICO

Ongoing

Jan 01, 2020 – May 30, 2020

Cowrium is a blockchain platform that aims to make it easier and affordable for Small & Medium Enterprises to adopt advanced blockchain solutions to increase their business reach, reduce the cost and improve the business performance/productivity.

IMPORTANT: By investing in this business you agree to our Disclaimer. All information including our rating, is provided merely for informational purposes. CryptoTotem does not provide investment advice.
Cowrium (CWR) ICO ratings

| | |
| --- | --- |
| ICObench | 4.2 / 5 |
| ICOmarks | 8.1 / 10 |
| TrackICO | NA |
| ICOholder | NA |

Claim admin rights for this project
Overview
Whitepaper
What is Cowrium
Cowrium is a multidimensional blockchain project that comprises of a number of advanced blockchain solutions/apps with the aim to make blockchain adaptability easier, affordable and profitable for small businesses & enterprises.
The top applications on the Cowrium platform are:
Cowrie - A mass-oriented crypto
CowDEX - An highly secured decentralized Exchange
ErrandBoy - A DAP that allows you send crypto & receives in Fiat
Cowrie Stability AI - An artificial intelligence that can predict the market and help suggest a foreseeable solution
A user of the Cowrium platform as well as the holders/investors of the project will get access to all these apps, along with the ability to use the platform/apps for their business growth.
Benefits:
Well, the existing crypto system doesn't make it very easy for just anyone to invest in or benefit from the high-potential blockchain technology for things like making low-cost, cross-border payments, etc. Also, there is a serious lack of real-world applications that utilise cryptocurrencies.
Cowrium aims to change that with a blockchain ecosystem that will help small businesses easily adopt blockchain solutions to enhance their customer reach and grow the business with advanced tech resources.
Some of the features that make Cowrium better than most other blockchain platforms include a multi-currency payment system, smart contract library with 2-hop (PoW/PoS) protocol, atomic swap, intelligent pooling system, hyperblock technology, enterprise private contracts, recurring & scheduling payments, PrivateSend, support for multiple cryptographic algorithms, signing & address via Polysig, InstantSend, Smart Contract interaction between child chains, interoperability between the Conventional Ledger and Old Legacy System (Banking) and the New Ledger (Blockchain), merchant web solutions, multicoin browser & mobile wallet, custom HTML APIs for small & medium enterprises, prepaid debit card for consumers, merchant loyalty program, and referral rewards.
Why you should invest (buy Cowrie coin)
The Cowrium project will benefit individuals and businesses alike, no matter the industry or niche. It will enable an easy and secure way of making cross-border digital payments, converting crypto to fiat and trading on the crypto market with high liquidity.
Early participants of the sale can benefit more by availing exclusive discounts and bonus offers.
As the price of the Cowrie coin increases with demand over time, the long term investors can benefit from huge returns on their investment.
The Cowrium platform and its cryptocurrency (CWR) can be used by masses and in a range of industries, thus overcoming the limitations of other existing coins.
Cowrie is a feature-rich, user-oriented and exchangeable cryptocurrency that will benefit all types of investors in the following ways:
Early participants of the Cowrium project can benefit by availing interesting discounts, freebies and bonus offers on the CWR coin sale (ICO).
Long-term holders can benefit by purchasing CWR coins at a relatively lower price (now or during the sale), holding them for a significant period and then selling at a much higher price in the near future.
Details

Pre-sales: Jan 01, 2020 - Jan 31, 2020
Public sales: Jan 01, 2020 - May 30, 2020
Token supply: 2,000,000,000 CWR
Total tokens for sale: 1,000,000 CWR
Soft cap: 500,000 USD
Hard cap: 5,000,000 USD


Legal

Country limitations: USA


Token info

Ticker: CWR
Type: Utility-token
Token price in USD: 1 CWR = 0.075 USD
Accepted currencies: USD, USDT, BTC, ETH, LTC, XRP, XLM, BCH, BNB, TRX, DASH
Token distribution:
55% - Product Development & Implementation
25% - Marketing & Community
10% - Administrative & General
5% - Legal
5% - Security & Compliance
Funds allocation:
50% - Token Sale & Aftersales Referral Reward Program
20% - Founders & Team
10% - Marketing & Advisors
10% - Future Partnerships
5% - Bounty, Airdrops, Referrals etc
5% - Special Project: DAPPs

Cowrium Roadmap
1
2018 - Q1
The Cowrie Idea is born as Concept Development
2
2018 - Q2
Team Building | Consultation with Industry Expert
3
2018 - Q3
Settle Legal Issues | Discussions with Private Investors
Cowrium Adoption | Private Investment (Seed Capital)
4
2018 - Q4
Website Launch
Early Access | PRE-ICO
5
2019 - Q1
Public Announcements at Events | Technical Setup
6
2019 - Q2
Project Development | ICO
7
2019 - Q3
New Website | Project Development
9
2020 - Q1
PRE-IEO | Prototype Release | Wallet Launch
10
2020 - Q2
New Website | CPU/GPU Mining | Masternodes | IEO / Major Exchange Listing
11
2020 - Q3
POS Launch | Payment Gateway Plugins
12
2020 - Q4
Decentralized Exchange Launch (CowDex)
Mobile Mining | Recurring Wallet Payments
ErrandBoy (BETA) Launch
13
2021 - Q1
Cowrium Summit
ErrandBoy Official Launch
Smart Contract / ICO Token Launch
14
2021 - Q2
Discussion with Financial Institution
Expansion on Scope of Work
Worldwide Promotio
15
2021 - Q3
Interoperability Solution Testnet
Partnership with Conventional Financial Institution
Investment in Acquisition of Conventional Financial Institutio
Project team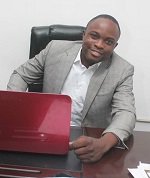 Emmanuel Haastrup
Founder / Chief Conductor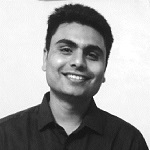 Praveen Dagdi
Product Manager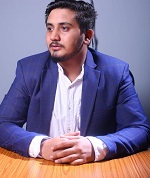 Deepanshu Bhatt
Chief Marketing Officer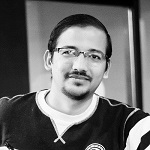 Shobhit Sharma
Lead: Blockchain Development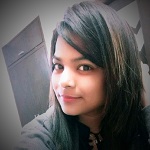 Priyanka Chouhan
Lead: Business Development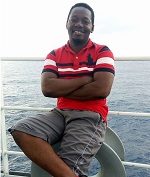 Aanuoluwapo Awesome
Lead: Community Development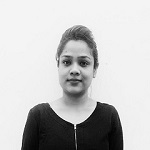 Kshama Verma
Lead: Backend Devs, API, NODEs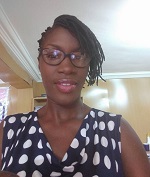 Pedetin A. Obadimeji
Lead: Legal
Advisors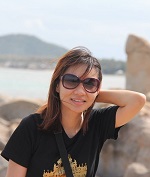 Chloe Khok
Process & Training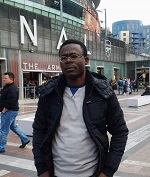 Oluyinka Tanimowo
Technology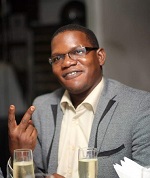 Bado Faisal
Business Development (Africa)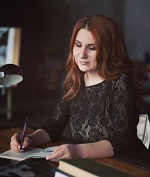 Marina Sokolova
Business Development (Eastern Europe)
Social media
How To get a verified Project status
To pass the verification you need to place a our logo on the main page of your website and make an announcement of the listing in your social network accounts. Send us the email in reply with confirmation of the link placement.
Top-Rated Crypto Projects