Cryptoxpress (XPT)

Cryptoxpress is mobile trading exchange app and remittances.

IMPORTANT: By investing in this business you agree to our Disclaimer. All information including our rating, is provided merely for informational purposes. CryptoTotem does not provide investment advice.

| | |
| --- | --- |
| Overview | Whitepaper |
What is Cryptoxpress
End-to-End Encryption
We provide an end-to-end encrypted platform assuring secure crypto-currency exchanges and transactions. Unhackable by the NSA thanks to Promether technology.
Legal Compliance
cryptoxpress ensures your operations and services adhere to global legislations while remaining transparent thanks to its industry leading & prominent legal advisor.
State-of-the-Art Interfaces
We believe in simplicity and transparency and our state-of-the-art tools ensure you get both. With an industry leader in commercial design onboard, user experiences are immaculate.
Global Remittances
Remittances move across borders, customers and currencies. We simplify this age old, expensive process and ensure lightening quick transactions. Supported and powered by the NEM Foundation and its technologies, cryptoxpress intends to disrupt the remittances markets.
Our Services can be Offered by all Franchisees
cryptoxpress acts as an innovative platform for franchisees to remain at the forefront of crypto-currency industry while letting the experts do the heavy lifting.
Secure Network - Built-in Volume
By being part of a global exchange network that also offers remittances, cryptoxpress ensures all franchisees enjoy the best volumes and commissions in the market.
Lowest Remittance Fees and Rapid Speeds
cryptoxpress provides a pioneering solution for transferring cross-border funds comprising minimal remittance fees. Franchisees would disrupt their local markets and stand to gain handsomely.
Continual Marketing and Legal Support.
Furthermore, cryptoxpress will assure you are provided with industry leading legal and marketing support so you can rest easy and simply focus on operations.
Franchisees Gain 75%
cryptoxpress' unique model allows partners the opportunity to capitalise by retaining 75% of the net profits of their territory.
The CryptoWale / CryptoExpress Platform is a crypto-currency exchange and remittances platform created to support the crypto-currency industry and all its actors along with the broader consumer remittances industry.
The platform offers exchange based crypto-currency trading, which includes short and future options along with margin trading. Additionally the platform will include ICO launching services for coins wanting to be listed on the platform. Finally a remittances service using the same platform will be launched simultaneously allowing for global consumer remittances at lower rates than existing currently.
Given the team's experience and expertise in block-chain, crypto-currencies and business, the project is able to offers a unique and superior service to participants mass market, in comparison to what is currently available.
The demand and growth rate for crypto-currency based solutions and remittances are at an alltime high and show no signs of slowing anytime soon. Even more astonishing is the fact that very few block-chain companies have taken advantage of the remittances opportunity, as there are no dominating participants in this huge market.
The reason for this virtually untapped market is due to lack of experience and the young nature of the industry. Due to having a seasoned and enthusiastic team behind the organization, the business strategy fills many gaps in the current market and may also become a disruptive force in the industry.
This business plan will highlight many aspects of the platform's systems and its business strategy. It will detail market growth and demand, and it will outline our projected revenues and profit margins over the short term. All numbers regarding our projected company growth are based on previous information gathered by market research, analysis and experience of the co-founders.
Details

Public sales: Jan 20, 2018 - Feb 28, 2018
Hard cap: 23,050,000 USD
Raised: 90,961 USD


Legal

Blockchain Platform: Ethereum
Country limitations: United States
Registration country: Australia
Registration year: 2017
Office address: Level 6, 250 Collins Street,Melbourne, VIC 3000,Australia

Token info

Ticker: XPT
Type: Utility-token
Token standard: ERC-20
Token price in USD: 1 XPT= 0.908 USD
Token price in ETH: 1 XPT = 0.001 ETH
Accepted currencies: ETH
Token distribution:
70% - To Community
20% - Reserved Funding
10% - Advisers and Partners
5000 - Tokens for bounties
Funds allocation:
Full budgeting details regarding the usage of these funds will be provided on request.


Offices on the map
Cryptoxpress Roadmap
1
JAN 2018
SEED FUNDING ROUND COMMENCEMENT
Commencement of the XpressToken (XPT) Seed Funding Round with a target raise of $300K and with a seed fund bonus of 100%.
2
AUG 2018
LAUNCH OF AUSTRALIA, INDIA AND INDONESIA
Launch of the CryptoXpress platform in Australia, India and Indonesia, 3 extremely lucrative exchange markets where competition is in its infancy and are both very profitable territories.
3
SEP 2018
LAUNCH OF MARGIN TRADING AND ICO
The additional functionality of margin trading will be launched alongside the ICO. CryptoXpress will be the first exchange to introduce margin trading within markets.
4
OCT 2018
LAUNCH OF REMITTANCES SERVICE
cryptoxpress will implement the XPT token and NEM blockchain network to launch a remittances service between all countries in the operating network. This enables participants in the network to seamlessly globally transfer funds at near instant speeds beating market rates.
5
DEC 2018
PHILIPPINES EXCHANGE, INTEGRATION WITH PROMETHER
Launch of Philippines market while integrating Promether into Crypto Xpress' platform. Promether is an end-to-end encryption technology and will replace cold storage wallets, alleviating concerns regarding leaving assets on exchanges.
6
FEB 2019
LAUNCH OF INTERNATIONAL FRANCHISING PROGRAM
Stage 2 of the growth strategy will include the launch of an international franchising program occurring after initial core markets are stable. This program offers turnkey solutions to franchisees including marketing and legal support.
7
MAR 2019
ADDITIONAL PROGRAMS
cryptoxpress' founders and advisers have amassed significant blockchain knowledge and experience. Subsequently, CryptoXpress will launch cryptocurrency and blockchain education initiatives such as online courses, seminars and 1 on 1 training. Additionally, concurrent managed trading services and ICO advisory services will be accessible.
Project team

Yogesh Panjabi
Co-Founder / CFO

Adarsh Singh
Co-Founder / CFO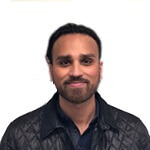 Faisal Malik
Chief of Business Development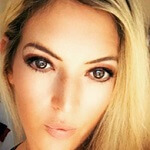 Charlotte Rettie
Chief Marketing Officer
Advisors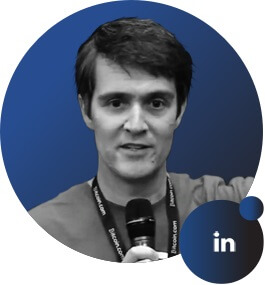 Eric J.Anderson, MCompSc
Chief Advisor / Security & Encryption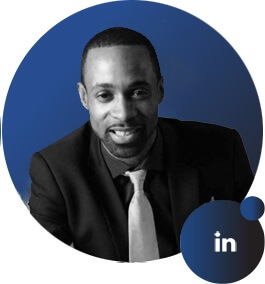 Reginald Ringgold, III, MBA/BPoli
Chief Advisor / Exchange & Investments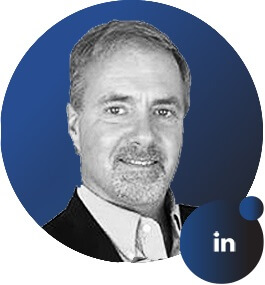 Randall Johnson, JD Law
Chief Advisor / Legal & Regulations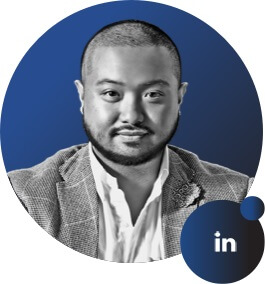 Sherwin Torres, MISM/MBA
Chief Advisor / Strategic Design & Innovation
Social media