Eosinterest (INTR)

ICO

Pre-Sale

Jan 22, 2021 – Jan 29, 2021

Upcoming

Token sale: Feb 22, 2021 – Feb 26, 2021

The eosinterest is a Defi eco-system aggregator. The users of the eosinterest can invest in a large selection of existing yield farming and lending platforms as Compound, Uni, Sushi, Balancer, Harvest, Yearn, Cream, Avve etc. via a single dashboard setting in the eosinterest platform and the eostinterest's Automated Market Maker (AMM) routes their investment via its audited smart contracts.

IMPORTANT: By investing in this business you agree to our Disclaimer. All information including our rating, is provided merely for informational purposes. CryptoTotem does not provide investment advice.
| | |
| --- | --- |
| Overview | Whitepaper |
What is Eosinterest
The eosinterest (INTR) is an all- in- one- ecosystem aggregator for risk-weighted yield maximization in the community- verified cryptocurrency farming, lending and liquidity mining projects. Eosinterest users can manage their investment via a single dashboard setting and the eostinterest's Automated Market Maker (AMM) routes their investment via its audited smart contracts.
We position eosinterest in a sustainable rational bubble ecosystem by controlling certain economic conditions. In contrast to existing Defi projects, eosinterest has a non-inflationary token supply, the entire token supply of which will be in circulation from the day one of the project launch. The initial price discovery would occur through a dutch auction. The native token is used as a medium of distribution of yield accumulated through eosinterest. For that purpose eosinterest AMM will sell the yield which comes in various tokens and buys the eosinterest native token and the stable coin DAI, and SUSD which effectively generate continuous market demand and supply for the eosinterest native token(INTR).
An index fund which is financed through 10 per cent of the yield generated through the platform sets the floor price of the native token in an event of major price fluctuation. The index fund can be dissolved and holding assets be distributed among the token holders through the majority voting.
The eosinterest is governed by the community who can propose and vote on the platform governance and asset management.
Details

Pre-sales: Jan 22, 2021 - Jan 29, 2021
Public sales: Feb 22, 2021 - Feb 26, 2021
Pre-sale token supply: 1,000,000 INTR
Token supply: 10,000,000 INTR
Total tokens for sale: 4,000,000 INTR
Soft cap: 1,000,000 USD
Hard cap: 5,000,000 USD


Legal

Registration country: Netherlands
Registration year: 2018


Token info

Ticker: INTR
Token standard: ERC20
Token price in USD: 1 INTR = 0.40 USD
Accepted currencies: ETH
Bonus program:
Pre-sale: 1 INTR= USD 0.40
Main Sale: Dutch Auction
Starting Price 1 INTR : USD 2.5
Floor Price 1 INTR : USD 0.5
Token distribution:
Pre-sale - 10%
Dutch Auction - 30%
Genesis mining & Liquidity Rewards - 40%
Ecosystem Fund - 10%
Team - 10%
Funds allocation:
Ecosystem development - 60%
Treasury - 20%
Team, logistics and other expenses - 20%

Eosinterest Roadmap
1
2018 Q2
Concept
Concept Generation
Team Assemble
2
2019 Q1
Seed Round
Strategic plan
First seed round
3
2019 Q3
Concept redesign
Platform design
technical demonstration
4
2020 Q2
Technical design
MVP
Beta Testing
5
2020 Q4
ICO
Coin Offering
20% of total supply
Goal: $ 800,000
6
2021 Q1
Launch
Genesis Pool Mining
Index fund
7
2021 Q2
Ecosystem fund
Introduce community led experimental vaults
DAAPs
8
2021 Q3
Enhancement
Launch DEX aggregator
Layer 2 DEX
9
2021 Q4
Enhancement
Enhancement of Dex and aggregator
10
2022 Q2
Enhancement
Cross chain integration (eos)
11
2020 Q3
Enhancement
Cross chain integration
Further development decisions depending on the evolution defi
Project team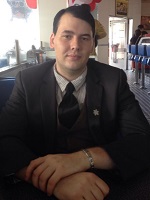 Willie Price
CEO and Head of Investment Research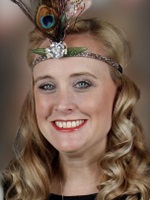 Gloria Phelps
Chief Operations Officer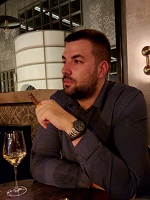 Mauricio Papapietro
Chief Technical Officer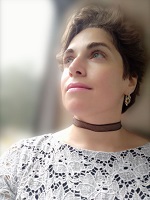 Laverna Randles
Head Of Strategic Communications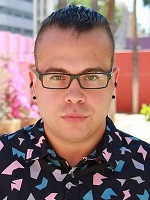 Duane Zinke
Senior Full Stack Enginee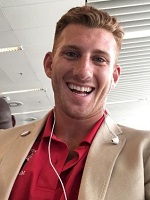 Liam Brunner
Trading System Specialist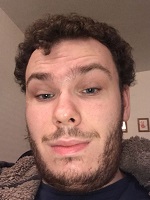 Maxim Semyonov
Cyber Security Analyst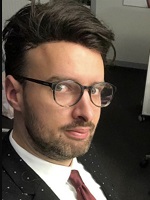 Jonas Girtman
Compliance and Law
Social media
MVP