Fanadise (Fana)

ICO

Upcoming Pre-Sale

Apr 21, 2021 – Apr 30, 2021

Upcoming

Token sale: Apr 21, 2021 – May 31, 2021

Fanadise is an exlusive content platform created for internet influencers to monetize their social presence and bring interactions with followers to a whole new level. While all the news outlets in the past few years hided behind the paywalls and started to get their fair share for work they put into preparing the news, the internet creators remain highly underpaid. We aim to transform that – and we bring so much more to the table.

IMPORTANT: By investing in this business you agree to our Disclaimer. All information including our rating, is provided merely for informational purposes. CryptoTotem does not provide investment advice.
| | |
| --- | --- |
| Overview | Whitepaper |
What is Fanadise
20+ predefined layouts for your own personal webiste Select a theme that suits you best. When you're a model, YouTuber, singer, make up artist, coach or artist you may need something a bit different - we got it all.
Customize your subscription models We offer multievel subscriptions for every website and it's up to you how you're going to personalize it. Tips and donations Let your fans pay you more if they believe you did a great job. Feature allows them to grant you any bonus they want. Single time purchases Yes, we cover this one as well.
You launched an ebook? You want to sell a course or a song? No problem at all! Advanced chat solutions You can talk with your fans and customers, you can schedule a video call or you can send them special content through our chat. Opportunity is endless! All in one platform. Edit HTML and CSS You don't like any of our themes? Design your own. Our HTML webfront creator is waiting for you Your own domain name It's up to you which domain you are going to use.
Safe checkout process We accept all mayor credit cards and guarantee a safe and sound payment solutions Personalized mailing Marketing automation is one of the key features to inform your fans about every deal you may want to introduce. Search engine optimized Help your new fans find you better through search engines. Digital products Are no longer a problem. Buy then download them directly or through e-mail Unlimited bandwith No worries, our servers can endure even a whale big traffic.
Details

Pre-sales: Apr 21, 2021 - Apr 30, 2021
Public sales: Apr 21, 2021 - May 31, 2021
Pre-sale token supply: 40,000,000 Fana
Token supply: 1,000,000,000 Fana
Total tokens for sale: 200,000,000 Fana
Soft cap: 1,000,000 USD
Hard cap: 2,000,000 USD
Raised: 500,000 USD


Legal

Blockchain Platform: Binance Smart Chain
Registration country: Poland
Office address: Al. Jerozolimskie 94, Poland

Token info

Ticker: Fana
Type: Utility-token
Token price in USD: 1 Fana = 0.05 USD
Accepted currencies: ETH, BNB, USDT
Token distribution:
pre-sale - 4%
public sale - 16%
marketing - 25%
liquidity - 20%
team - 15%
reserce - 20%


Offices on the map
Fanadise Roadmap
1
2020
The idea of Fanadise was born We dreamed of giving content ownership back to creators Help them monetize their on-line presence Empower them against the big corporations
2
1Q21
The test version of the app was launched We managed to team up with big names from the industry Onboard first 10 big influencers to join Fanadise Started to plan our IDO
3
April 2021
Fanadise 1.1 is released Reach our first milestone of 15 influencers on Fanadise Work on our NFT marketplace backed by Shopsy technology token private sale and presale
4
May 2021
We start our token sale 50 creators from 10 countries on Fanadise Our team grows to 30 people
5
June 2021
Fanadise 1.2 100 creators from 20 countries teaming up with international partners
6
3Q21
NFT marketplace launch our team grows to 50 people you can trade your moments now 200 creators from 30 countries
7
4Q21
Fanadise 2.0 and an app 500 creators mainstream media coverage NFT revenue exceeds subscription revenue
8
2022
5000 creators by the end of the year crosschain integrations NFT staking with benefits and yields further product development
Project team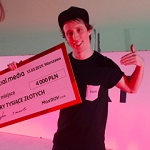 Bart Sibiga
Co-founder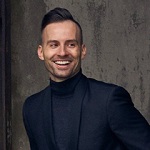 Jakub Chmielniak
Co-founder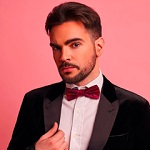 Stuart Burton
Co-founder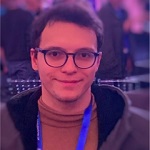 Marcello Bardus
Chief Blockchain Specialist

David Rakowski
Influencer marketing specialist

Miloslava Geynrih
NFT marketing specialist

Lucas Watroba
Chief Technology Officer

Adam Krupa
Senior PHP Developer

Malwina Wolakiewicz
UX/UI designer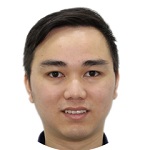 Meng Seong Foo
Project Manager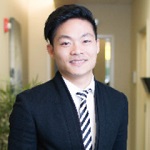 Son Ly
Country Manager
Advisors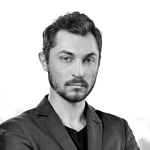 Grant Blaisdell
Advisor
Social media