Files.fm Library (FFM) ICO

ICO

Past

Mar 01, 2019 – Jun 01, 2019

Files.fm Library is a blockchain-based peer-to-peer library for useful free and paid content that will provide one single place to publish and preserve useful files of all types. Using this platform, anyone can publish files that they think have some value. These files will be stored on a hybrid-decentralized network to ensure fast download speed and uninterrupted access to files, even if there are no seeders online or the main servers go down. Users will be able to receive tokens for useful work – uploading, sorting, tagging files – and will be able to spend them on legally buying copyrighted files, increasing private storage space or exchanging them for other extra services.

By investing in this business you agree to our Disclaimer
Files.fm Library (FFM) ICO ratings

| | |
| --- | --- |
| ICOrating.com | |
| Hype score | NA |
| Risk score | NA |
| Investment rating | NA |

| | |
| --- | --- |
| ICObench.com | 4.4 / 5 |
| ICOmarks.com | 8.9 / 10 |
| TrackICO.io | 5 / 5 |
| ICOholder.com | NA |

Claim admin rights for this project
Overview
Whitepaper
What is Files.fm Library
In the currently existing online file sharing service field we see three main problems: noncompetitive legal alternatives for illegal file sharing, insufficient data preservation for future generations and limited free to use file sharing. As a solution to these problems we want to create Files.fm Library (FFL) – legal and free to use digital file library that provides the service for society where people can conveniently search, access and share useful content online with copyrights done right.
By creating FFL we want to enable the magnificent usefulness of community supported P2P networks and eliminate their shortcomings:
Enable Internet users to access useful free and paid content in an easy and legal way
Reward authors for their work
Enable community members to receive remuneration for doing useful work to store digital heritage for the sake of current and future Internet users
We will do that by implementing:
Scalable hybrid-decentralized community supported storage platform
Correct and viable business model
Blockchain as a distributed, transparent read-only database to enable fast and micro payments, store copyrights, useful work done and reward distribution
For FFL development we are going to use the technical base of our existing system Files.fm cloud storage platform that we created in 2008 and have been continuously improving until nowadays. In the existing system we have already implemented centralized file storing, sharing, selling, publishing and distribution. In addition to that we already have a working beta version of P2P file sharing and video streaming. We will expand the existing Files.fm system to create FFL by improving the P2P sharing, adding advanced content analysis, search and blockchain.
Files.fm Library will be created by joining the best technologies and practices from both centralized and decentralized worlds.
FFL will use freemium business model: the base of the service will be available free of charge, while special premium features and services will be available for a fee. Our business model relies on advertisement revenue, as well as users monetizing their copyrighted files. Users will use FFL's native cryptocurrency - FFM tokens - for value exchange in the FFL system.
FFL will also use tokens for initial crowdsale and fund raising (ICO), giving instant token utility – 1TB of permanent private Files.fm storage for each 10000 tokens.
When the library platform is developed and published, tokens can be used to get disk space, purchase files, subscription content or PRO functionality, and traded on exchanges.
First, we will publish closed beta version of the Library, and only community token owners will have the access to it.
The total supply of native FFM tokens will equal 10 billion, we will release tokens along the way as the platform, content and community grows.
We are confident that we will succeed in creating Files.fm Library because:
We have more than 10 years of extensive experience of developing and supporting large scale storage systems. For some of the core development team members – ever since BBS and the nineties
We have a working https://files.fm cloud file storage platform to build on
We have desktop and mobile apps that can be expanded to the P2P network
We have a monthly web userbase of about 1,7M users
We want this to happen and already have some P2P components working
Details

Public sales: Mar 01, 2019 - Jun 01, 2019
Total tokens for sale: 1,200,000,000 FFM
Soft cap: 1,000,000 USD
Hard cap: 10,000,000 USD


Legal

Blockchain Platform: Ethereum
Registration country: United Kingdom
Office address:
Files.fm Limited
New Horizon Building 3 1/2 Miles Philip S. W. Goldson Highway Belize City, Belize
Company Number: 172788

Files.fm Ltd
The Innovation Centre Sci-Tech Daresbury Keckwick Lane Daresbury WA4 4FS, UK
Company Number: 11369548

Files.fm Ltd
Stabu 119, Riga, Latvia, LV-1009 EU VAT: LV40003962231
Reg. No: 40003962231

Token info

Ticker: FFM
Type: Utility-token
Token standard: ERC777/ERC20
Token price in USD: 1 FFM = 0.01 USD
Accepted currencies: ETH, BTC, Fiat


Offices on the map
Files.fm Library Roadmap
1
2008 – 2011
Development started, launch of free Files.fm file sharing service, storage and embedding features
2
2013
Introduced BitTorrent support and P2P file download
3
2014
Implementation of paid Pro and Business accounts
4
2015
Increased share capital to $1.2M, pivoting several use cases
5
2016
Launched digital file selling functionality and private encrypted backups
6
2017
Introduced P2P file download in WebTorrent implementation. Server infrastructure update.
7
2018
Work on the Library project, tokens and ICO crowdsale funding campaign
8
2018.Q4
Pushing a new version of Files.fm web design
Crowdsale ERC20 token deployment, Public sale
Files.fm private storage usage with tokens
9
2019
Storage consumption model (versus fiat subscription model)
Library prototype development
Content gathering
Closed beta access version to token owners
Web P2P functionality stabilization
Closed alpha release - MVP of the Library
Private blockchain
Listing token on the crypto exchanges
Desktop nodes
10
2020 – 2023
Reward mechanism advancements based on empirical results
Feature support and bug fixes
Advanced functionality - machine learning, content recognition, monitoring
Search engine R&D
Blockchain advancements
Community support
Marketing
Project team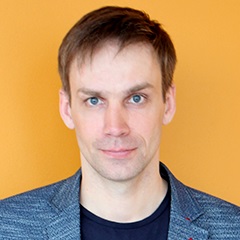 Janis Viklis
CEO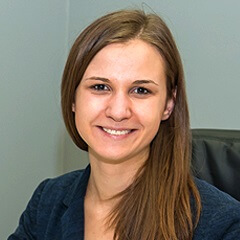 Madara Paegle
CTO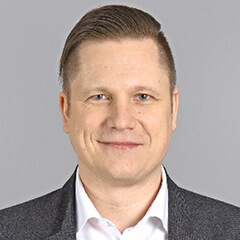 Pauls Sondors
CFO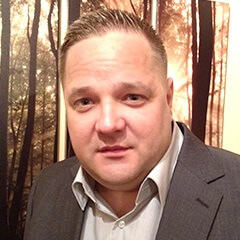 Janis Lamsters
COO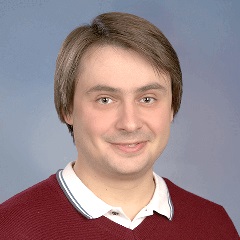 Anatoly Ressin
Smart Contracts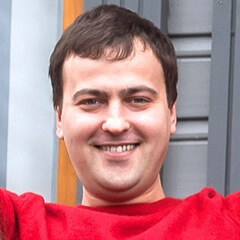 Janis Upmanis
Senior Developer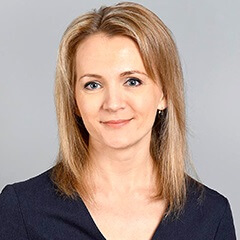 Kristine Vikle
Legal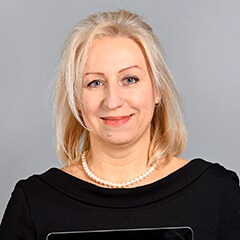 Daiga Goba
Chief Accountant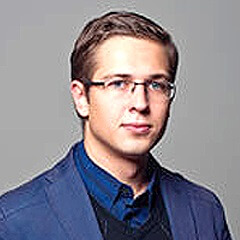 Rihards Strenga
Investor Relations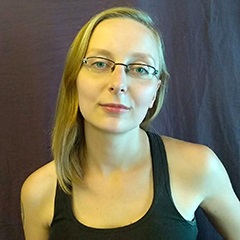 Elina Plume
Research Officer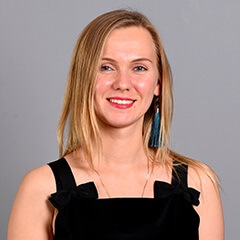 Agija Rumpe
Marketing Manager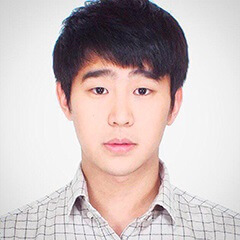 Seung-Hoon Cha
Community Manager of Korea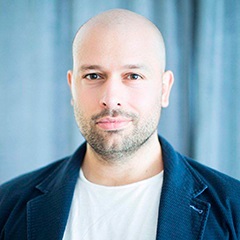 Tony Hughes
SMM Manager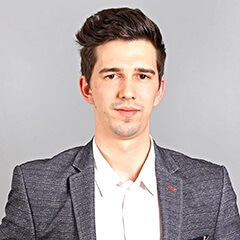 Ilmars Bluzmanis
Programmer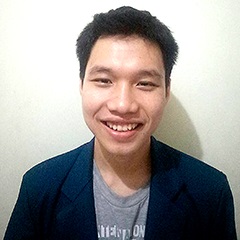 Ahmad Dewanto
Bounty Manager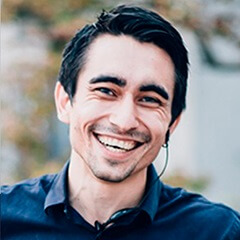 Aivars Lipenitis
Partnership Manager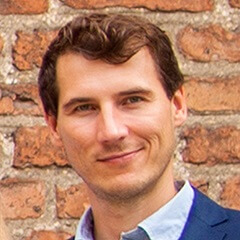 Andis Zeidmanis
Investor Relations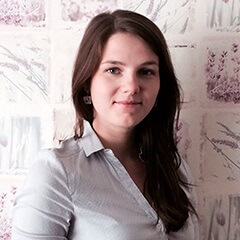 Elina Eiduka
Marketing Specialist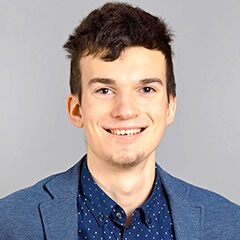 Martins Mangulis
IT Support Manager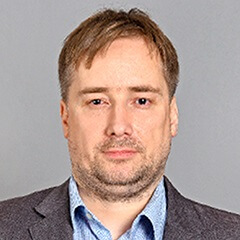 Ingus Viklis
Marketing Specialist
Advisors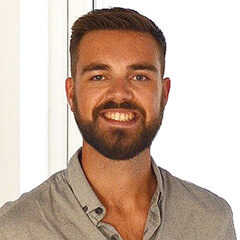 Tom Collingwood
Blockchain Technical Specialist at STFC Hartree Centre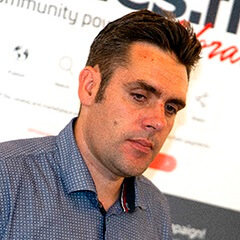 Tom Kirkham
Business Development at Hartree Centre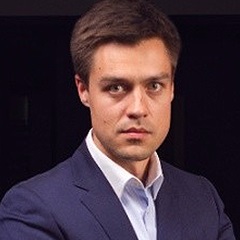 Martins Lama
Chairman of the Board at Sensum Grupa AS and UGN AS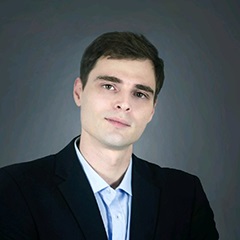 Dimitar Dinev
Crypto Exchange, Blockchain Advisor, VC investments
Social media
MVP

How To get a verified Project status
To pass the verification you need to place a our logo on the main page of your website and make an announcement of the listing in your social network accounts. Send us the email in reply with confirmation of the link placement.
Top-Rated ICO's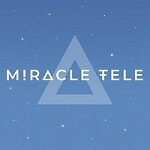 Miracle Tele is a blockchain-based telecom ecosystem. Our telecom ecosystem is a fully-functioning solution that fuses advanced telco features together with fi ...
| | |
| --- | --- |
| Start ICO | Oct 15, 2018 |
| End ICO | Oct 15, 2019 |
| Received | Pending |
| Goal | Not Set |


Wise is a blockchain platform for IoT.
| | |
| --- | --- |
| Start ICO | Jul 19, 2019 |
| End ICO | Sep 30, 2019 |
| Received | Pending |
| Goal | $ 40,000,000 |