Galaxy Miner (GAM)

ICO

Green powered crypto – mining ecosystem, Blockchain of Ethereum as a management tool.

IMPORTANT: By investing in this business you agree to our Disclaimer. All information including our rating, is provided merely for informational purposes. CryptoTotem does not provide investment advice.

Overview

| | |
| --- | --- |
| Project industry | Mining |
| Product type | Ecosystem |
| Founded | Malta |

Whitepaper Onepager
Technical details
Technology Galaxy Mining will exclusive partner with the Orion crypto mining – next-generation ASIC miner that delivers better performance and efficiency ORION 3 – 18 TH/s miner that uses our 7 nanometer design and other major mining hardware manufacturers and will install cutting edge cooling and wiring solutions in order to optimize the costs and to ensure maximum profitability. We plan to invest a considerable amount of proceeds into Research and developments of hardware to retrofit our existing system.
What is Galaxy Miner
Our mission
Just as the internet democratized access to information, the blockchain will democratize access to value. Building on this technology, the mission of Galaxy miner is to democratize access to best -of-breed finance and provide frictionless and secure access to alternative investments.
Our strategy
Galaxy minning is committed to becoming a diversified, global-scale blockchain technology and infrastructure company. Continued operational expansion, leveraging our large scale, low cost, contracted green energy pipeline.
Secure additional low-cost green energy in other jurisdictions
Best in class mining equipments, customizable, and capable of economic mining even under strain
Optimized mining setup with cost effective electricity supply
Highly secure as it uses Ethereum public blockchain
Truly democratized and most performant mining experience possible, worldwide
Global Access to anyone wanting to be a part of the crypto mining movement.
Anyone can benefit from our stable infrastructure (politically, technologically and economically) Galaxy mining has a proven track record of competence and performance in running highly profitable mining operations in Iceland, Norway and Czechia.The funds raised by the ICO will be invested intelligently in to hardware, infrastructure and personnal on all business streams, further strengthening our position in the crypto space and market.
The GAM Token, classified as a utility and payment token, allows for anyone in the world to participate in the mining revolution. Any and every token holder will be rewarded by the mined crypto currencies on a monthly basis (paid out in BTC, BCH, LTC, ETH, TUSD, PAX, USDC, GUSD).
A better world for all of us
One percent of the total funds raised during the ICO will be donated reforestation non-profit organizations. Join our ICO and help us contribute to healing our planet. Planting trees is such a simple and effective way to make an impact. Trees clean the air we breathe and the water we drink. They help stabilize our climate, provide habitat for biodiversity and create sustainable jobs. Galaxy mining is proud to be an official business partner of One Tree Planted. A non-profit that helps to get more trees in the ground.
Problem:
The high energy consumption for cryptocurrency mining is the main problem in this sector. The miners suppose an enormous energetic cost for its functioning due to the enormous mathematical calculations that the processors have to do. It should be noted that the life of cryptocurrencies is strictly linked to electricity.
Solution:
The proposal is to create a solar photovoltaic or wind pool, capable of generating 40,000 kW, enough power to supply the mining farm. The electricity we will produce is constant, year round, and is scalable to any location with human activity. Electricity is either sold to the national grid or applied to operate mining processes at the onsite mining farm.
Galaxy miner is a Malta-based blockchain startup from Prague. Malta is becoming a blockchain hub. Striving to turn the Mediterranean nation into "Blockchain Island" the government is opening its doors to blockchain and other so-called distributed ledger technologies.
These technologies allow transactions to quickly be carried out between people without interference or control by third parties. Blockchain promises to improve security and reduces transaction costs.
Malta believes the island can become a haven for cryptocurrencies like Bitcoin - the most well-known application of ledger technologies, but it also believes blockchain can help transform the country's transportation and education systems.
Details

Pre-sales: Jan 01, 2019 - Feb 28, 2019
Public sales: Mar 01, 2019 - May 31, 2019
Pre-sale token supply: 100,000,000 GAM
Token supply: 300,000,000 GAM
Total tokens for sale: 500,000,000 GAM
Soft cap: 2,670 ETH
Hard cap: 19,480 ETH
Raised: 2,670 ETH


Legal

Blockchain Platform: Ethereum
Registration country: Malta
Registration year: 2018
Office address: Gwardamangia Hill Pietà MEC 0001 Malta
Prague, Rybna 14 Czech republic

Token info

Ticker: GAM
Type: Utility-token
Token standard: ERC20
Token price in USD: 1 GAM = 0,13 USD
Accepted currencies: BTC,ETH,XRP,XMR,DASH, LTC,BNB,
USDT, GUSD, USDC, TUSD,TRX,ZEC,KMD,WAVES
Bonus program:
10% bonus of your referral link
Token distribution:
Pre-sale investors – 30%
Main-sale investors – 65%
Team and advisors – 3%
Bounty and refferal – 2%
Funds allocation:
Mining data centers – 60%
Solar and wind energy – 30%
Research and development – 4%
Marketing and legal – 5%
Charity – One tree planted – 1%


Offices on the map
Galaxy Miner Roadmap
1
2018 Q2
Start technical development
Solution development and technical viabillity check
ICO strategy
ICO planning crafted
Team expanded
Core team formed
Advisors onboarding
Strategic partners onboarding
2
2018 Q3
Private sale
First order 20,000 mining units ORION 3
3
2018 Q4
Presale GAM token
Guarantor pre-agreement connection point
Application Administrative Authorizations
Environment Authorization Request
Request Authorization of Public Constructions
4
2019 Q1
Main sale GAM token
Aquisition of land
Acquisition of ASICs
Start of Galaxy platform development and Galaxy wallet
Application for construction license for photovoltaic and wind plants
Conditioning of facilities for the development of mining
5
2019 Q2
Building of Mining Farm in Czech republic
Application for Construction License for photovoltaic and wind plants
Conditioning of facilities for the development of mining
6
2019 Q3
Start of photovoltaic activity and mining operations
End of Galaxy mining platform development and Galaxy wallet
7
2020 Q1
Aquisition of land
Acquisition of ASICs
Building of mining farm in Iceland and Georgia
Application for Construction License for wind plants
Conditioning of facilities for the development of mining
8
2020 Q2
Start of wind activity and mining operations
9
2020 Q3
IPO
In Q3/2019 the team will prepare the IPO of Galaxy Miner, probably at the AIM (Alternative Investment Market), a segment of the London Stock Exchange. The team is already in contact with lawyers and advisors to get everything done in time for a listing in 2020
Through this step Galaxy Miner is able to offer more traditional investors an entry point into the crypto mining business
Project team
Ondrej Pavlis
CEO and founder

Lubomir Vnenk
CTO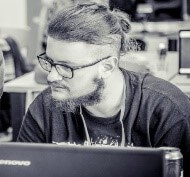 Daniel Novacik
Blockchain lead developer

Petr Pavek
Project manager

David Vodrazka
System and Software Developer and Automation Expert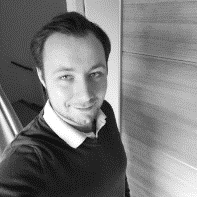 Vasek Prudky
Data centre architect

Pavel Jindra
ITT Architect and security expert
Advisors

Vladimir Nikitin
Advisor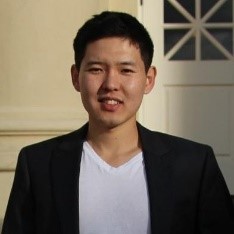 Ju Park
Advisor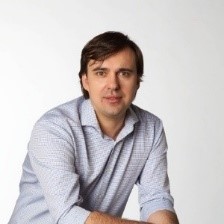 Evgeny Vigovsky
Advisor

Alex Schmidt
Advisor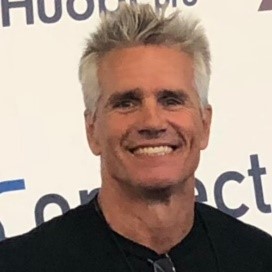 Sean Goodwin
Advisor
Social media