Geon Network ICO

Not Verified

Past ICO

Jan 31, 2019 – Mar 31, 2019

Geon Network is a service that allows users to create virtual objects (Geons) located anywhere in the world.

By investing in this ICO you agree to our Disclaimer
Geon Network ICO ratings

| | |
| --- | --- |
| ICOrating.com | |
| Hype score | Very Low |
| Risk score | High |
| Investment rating | NA |

| | |
| --- | --- |
| ICObench.com | 4.4 / 5 |
| ICOmarks.com | 8.8 / 10 |
| TrackICO.io | 4.4 / 5 |
| ICOholder.com | 4.3 / 5 |

Claim admin rights for this ICO
Overview
| | |
| --- | --- |
| Project industry | Other |
| Product type | Technology |
| Founded | Gibraltar |
White Paper
Features
Broad adoption of cryptocurrencies is hampered by many factors including a steep learning curve for end-users and low transaction throughput. In this paper we propose a solution, called Geon Network, which addresses some of these issues by providing an innovative, intuitive user experience and improved efficiency. The Geon Network is built on top of a new generation blockchain and adds a thin service layer responsible for transaction optimization and batching. In addition, we introduce a new concept called geomining, which is based on proof-of-location and allows users to 'mine' a cryptocurrency based on their geolocation, rather than using expensive mining equipment.
Geon is a virtual beacon placed either in a specific location on Earth or bound to another Geon or a mobile device (e.g. a smartphone or a wearable). Geons can be discovered via the Geon App – a client application that runs on a smartphone. Geons can hold Geon Coins, which can be mined using the Geon App. An ATM is a good analogy here – it holds cash, which users can withdraw when they physically locate and operate the ATM. Geons are used in the same fashion – users identify a Geon, either using their phone app or via a link shared by another user. If necessary, they travel, and once within the Geon range, they start mining coins stored in that Geon. This process is called geomining.
Any user can create a Geon and place it at any location on Earth. There is also a special type of Geon, which is not bound to a specific location, called Global Geon. Users can geomine coins stored in this type of Geon from anywhere in the world, but usually they will need to provide additional information required by the Geon creator (like fill in a survey or solve a puzzle). We expect Global Geons to be used by various companies to perform tasks important for their business, e.g. market research. There will be a limited number of Global Geons. Geons can hold arbitrary amounts of coins. They can be topped up at any time or removed entirely.
The Geon creator can customize a Geon in many ways, which allows for multifarious use cases. Apart from basic properties, like name and location, Geons can have the following features:
specialized visualizations, which will be viewed by the miners before and during geomining,
custom geomining policy (mining rate, limits per user, etc.),
Geon type (stationary, mobile, global),
social engagement, i.e. in-app comments and user-to-user communication, all associated with a specific Geon.
Some of these will be paid features. Please see the Technology section below for more details on Geon and geomining properties.
Geon is an Augmented Reality application. When in range, miners will be able to use their smartphones to see the visual representation of the Geon within the context of its surroundings. Custom imagery (still or moving) will be superimposed on the user's view of the real world at the Geon location (either on the Geon itself or within a certain range). This feature will be useful for branding or promotional campaigns
In summary, Geons can be viewed as virtual Automatic Teller Machines that can be customized to engage users in ways that have not been previously seen in the market. Geomining is the mechanism that allows users to be rewarded for their presence and engagement at a specific location.
Technology
Geon Network requires the following two participants in the system: the sender and the recipient. The transfer is made possible through geomining, which occurs when the recipient's geographic location meets the criteria specified by the sender. The sender defines the criteria by creating a Geon – a virtual beacon whose coordinates map to a physical location on Earth – and loading the Geon with funds. Once the recipient moves in the Geon's vicinity, they receive the funds.
The sender can be an individual or a commercial/legal entity (e.g. a company or charity). Recipients are usually individuals who are incentivized to seek out and travel to Geons to participate in geomining. Geominers receive Geon tokens when in specific geolocation.
ICO Details

ICO token supply: 850,000,000 GEON
Total tokens for sale: 397,500,000 GEON
Hard cap: 35,198,557 USD


Legal

ICO Platform: Ethereum
Country limitations: United States of America, Afghanistan, Bosnia and Herzegovina, Central African Republic, Cuba,
Democratic Republic of the Congo, Democratic People's Republic of Korea, Eritrea, Ethiopia, Guinea-Bissau, Guyana,
Iran, Iraq, Libya, Lebanon, Pakistan, Serbia, Somalia,
South Sudan, Sudan, Sri Lanka, Syria, Trinidad, Tunisia, Uganda, Vanuatu, Yemen,
People's Republic of China or an entity formed under the laws of the People's Republic of China.
Registration country: Gibraltar
Office address: 6.20 World Trade Center, 6 Bayside Road, GX11 1AA, Gibraltar

Token info

Ticker: GEON
Type: Cryptocurrency
Token price in USD: 1 GEON = 0.1 USD
Accepted currencies: ETH, BTC, Fiat
Bonus program:
PRESALE 15 Oct - 22 Oct Up to 50% discount
Token distribution:
47% Public Contributors
29% Seed and institutionalv
12% Founders, current and future employees, advisors
12% Company reserve
Funds allocation:
36% Product Marketing
34% Product Development
26% HQ & Global Operation
4% Legal & Accounting

Geon Network ICO Roadmap
1
2017 December
Software Development Start

3
2018 June
Start of the Private Sale

4
2018 July
Closed 1 st round of Private Sale
5
2018 September
Alpha App release on App Store (for iOS) and Google Play (for Android)
6
2018 October
Start of Pre-Sale
7
2018 October
Start of Public Sale
8
2018 October
Start of Public Sale
Project team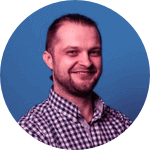 Robert Radek
Chief Executive Officer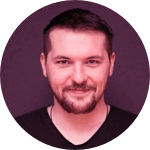 Maciej Rynarzewski
Chief Product Officer
Aleksander Debski
Chief Operating Officer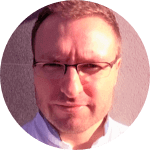 Peter Budkowski
Blockchain Architect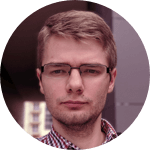 Jakub Czekanski
Android Developer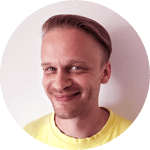 Maciej Sikorski
IT Tester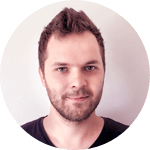 Michal Mach
Backend Developer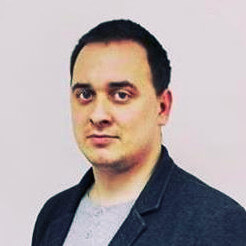 Boguslaw Zajac
Backend Developer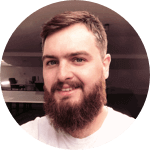 Pawel Sliwa
UX/UI Designer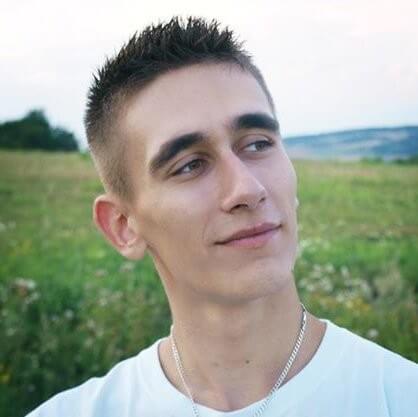 Konrad Piekos
iOS Developer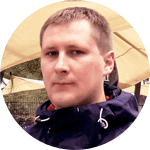 Tomasz Skret
DevOps
Stephen Hart
Head of Partnerships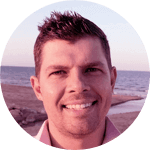 Michal Puchalak
Content & Marketing Manager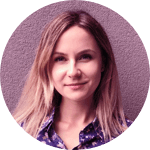 Joanna Rynarzewska
Investor Relations Associate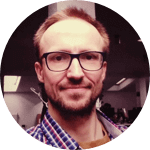 Maciej Gasowski
Business Researcher
Advisors

Dalibor Jokic
Legal & Compliance Advisor

Hosam Mazawi
ICO Advisor

Robert Ruszala
Development Advisor

Remigio Bongulielmi
Product Development Advisor

Piotr Smolen
Business Advisor

Wojciech Guzda
Marketing Advisor

Guy Corem
Blockchain Advisor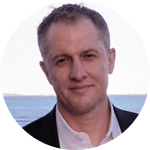 Gary Schwartz
Marketing Advisor
Social media
MVP

How-To get a verified ICO status
To pass the verification you need to place a our logo on the main page of your ICO's website and make an announcement of the listing in your social network accounts. Send us the email in reply with confirmation of the link placement.
Top-Rated ICO's