Ideavis (IVC)

ICO

IEO

Ongoing

Mar 01, 2021 – Apr 21, 2021

Ongoing IEO

Token sale: Mar 15, 2021 – Apr 21, 2021

IDEAVIS is a revolutionary crypto coin, that is based on the proof-of-work and the proof-of-stake algorithms to guarantee the ultimate security within the network. An extraordinary cryptocurrency, that is made to work for and with its community.

IMPORTANT: By investing in this business you agree to our Disclaimer. All information including our rating, is provided merely for informational purposes. CryptoTotem does not provide investment advice.
Overview

| | |
| --- | --- |
| Project industry | Other |
| Product type | Cryptocurrency |
| Founded | Germany |

Whitepaper
What is Ideavis
Ideavis Coin derives its name from a conjugation of two powerful words, Ideas and Vision. True to its name, to the core of the philosophy that has inspired the creation of the Ideavis coins is a committed effort to foster a community-driven platform that would contribute to further the development of shapeshifting innovative ideas.
Disrupting the current trends, Ideavis Coin aims at bringing together cryptocurrency stakeholders from across the spectrum to propel new ideas and introduce structural changes to push cryptocurrencies closer to its mainstream adoption. In a nutshell, Ideavis Coins will be the future of community-driven reward-based cryptocurrencies.
Unlike traditional cryptocurrencies, Ideavis Coin offers unique value proposition to its users by offering a threefold advantage:
Ideavis Coin users get to benefit from consistent rewards through a defined profit sharing mechanism which provides for a passive income to all Ideavis coin users.
Ideavis Coin empowers its users as it allows them active role in shaping the Ideavis Coin business model as decision making is fully decentralized and community-based. The community has all the potential to decide the future of Ideavis Coins.
Ideavis Coin offers multiple unique and value added features like free peer to peer fund transfer, monthly rewards and benefits, enhanced flexibility by offering 3 distinct IDEAVIS COIN products including, a dedicated mining farm, an innovative investment corridor and advanced Ideavis Coin APP
The Ideavis Coins is developed as a go-to progressive cryptocurrency for both cryptocurrency enthusiasts and seasoned investors eliminating the complexities and risks that one faces with traditional cryptocurrencies. Most importantly, Ideavis Coin ecosystem is robust and highly secure with ability to process multiple transactions in fraction of a second. The Ideavis Coin consensus mechanisms is two-fold; proof of work (PoW), the acquisition of Ideavis Coins and proof of stake (PoS) the Idea Vision corporate entity.
The Ideavis Coin platform also offers an interactive and easy-to-follow interface making it easier for users, particularly for those lacking an advance experience with using cryptocurrencies. While the Ideavis Coin App allows users to store and exchange cryptocurrencies, it features a highly secure open source wallet, peer-to-peer fund transfer, exchange and purchase of major cryptocurrencies like Bitcoins and Ethereum, voting mechanism to participate in decision making processes, and more.
Details

Pre-sales: Feb 20, 2021 - Mar 01, 2021
Public sales: Mar 01, 2021 - Apr 21, 2021
IEO (p2pb2b Launchpad): Mar 15, 2021 - Apr 21, 2021
Token supply: 39,000,000,000 IVC
Total tokens for sale: 14,100,000,000 IVC
Soft cap: 6,000,000 USD
Hard cap: 15,000,000 USD


Legal

Registration country: Germany
Registration year: 2019
Office address: Hünenburgstraße 80 59872 Meschede - Germany

Token info

Ticker: IVC
Type: Cryptocurrency
Token price in USD: 1 IVC= 0,02 FSN
Accepted currencies: BTC, ETH
Bonus program:
PRIVAT SELL - 100 % bonus
ICO 1st - 50% bonus
ICO 2nd - 30% bonus
ICO 3rd - 20% bonus
ICO 4th - 10% bonus
Token distribution:
Global Expansion - 45%
Profit distribution to Holders - 39%
Charity - 11%
Team - 5%


Offices on the map
Ideavis Roadmap
1
20. February 2021
Start Private Sale
2
01. March 2021
Start of ICO
3
21. April 2021
Exchange Listing
5
June 2021
Start Mining Farm
6
September 2021
Special Projekt
7
December 2022
Investment Project
Project team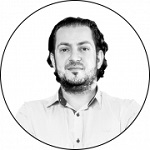 Senol Baksi
Founder & CEO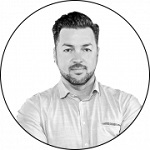 Tanju Baksi
Mastermind CKO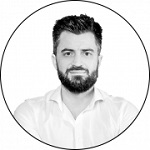 Besim Maxharraj
CTO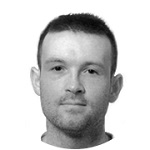 Willi Buss
Director of Engineering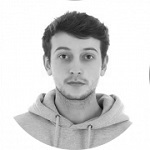 Eren Hatir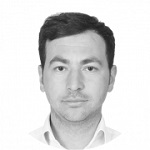 Sergej Iwanow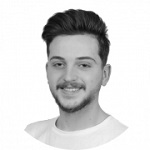 David Carter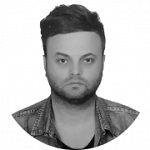 André Rossi
Social media
MVP