Gigajoule (GIGJ)

STO

Gigajoule Floating Solutions is an electricity generation company. It creates fully operational, gas-based power plants, floating on barges. It uses proven technologies together with Internet of Things (IoT) and blockchain technologies to ensure the highest standards of quality and efficiency. This takes a fraction of the time required for traditional land-based plants, yet rivals or surpasses them in efficiency, reliability and cost.

IMPORTANT: By investing in this business you agree to our Disclaimer. All information including our rating, is provided merely for informational purposes. CryptoTotem does not provide investment advice.
| | |
| --- | --- |
| Overview | Whitepaper Onepager |
What is Gigajoule
Gigajoule is an electricity energy solution that is premised on the Floating Power Plant. By combining state-of-the-art technologies from other mature industries, we make possible the supply of electrical energy to millions of people currently without access to power.
Gigajoule is going to deploy a natural gas powered solution known as a "Floating Power Plant", based on a technology developed by Siemens.
What problem do we solve?
Today, it is estimated that up to 2 billion people worldwide do not have access to electrical power, a figure that is increasing year after year. This problem is more acute in countries like Nigeria, where only 45% of the population has electricity, and those who have it do so at a high economic and environmental cost, mainly due to the widespread use of diesel and petrol for operating small generators.
How do we solve it?
Gigajoule will deploy their Floating Power Plants (FPP) in 3 different Nigerian locations close to existing gas supply and transmission infrastructure in Delta, Anambra & Cross River States.
Each of the 3 projects will supply electricity to the Nigerian Government for a renewable term of 20 years, within the framework of the Nigeria Electricity Regulatory Commission.
A Partial Risk Guarantee, provided by MIGA of the World Bank, ensures the obligations of the Federal Government to pay for installed and utilized capacity throughout the lifespan of the Power Purchase Agreement (PPA).
Finally, production capacity is underwritten by Siemens for the life of the project.
Details

Pre-sales: Nov 01, 2019 - Dec 31, 2019
Public sales: Jan 01, 2020 - Apr 30, 2020
Token supply: 20,000,000 GIGJ
Total tokens for sale: 16,000,000 GIGJ
Soft cap: 6,000,000 USD
Hard cap: 14,400,000 USD


Legal

Blockchain Platform: Ethereum
Registration country: Malta
Registration year: 2016


Token info

Ticker: GIGJ
Type: Security
Token standard: ERC1400
Token price in USD: 1 GIGJ = 0.7 USD
Accepted currencies: USD, BTC, ETH, DAI
Token distribution:
STO token sale - 80%
Gigajoule team - 10%
Advisors & partners - 10%

Gigajoule Roadmap
1
Sep 2019
Incorporation and setup of Malta-based holding company
IEO private Pre-sale
2
Jan 2020
IEO Public Sale - Jan 2020.
3
Mar 2020
Engagement with Siemens and Appledore Shipyard for the final design and construction commencement of first 2 floating power plants.
4
Sep 2020
Secure funding underwritten by the Multilateral Investment Guarantee Agency (MIGA) and Siemens performance warranty.
5
Nov 2020
Finalize Power Purchase Agreement with Federal Government of Nigeria plus all other construction and operating agreements for the implementation of the first project.
6
Mar 2021
Lenders ready to advance first funds for project constructions.
7
Apr 2021
Implement the construction disbursement, administration and control procedures.
8
Jul 2021
Appledore shipyard and Siemens start the manufacture and construction of the floating power plants within 15 months.
9
Aug 2022
Floating power platforms to be loaded onto heavy lift ships and, within a month, shipped to the closest deep-water position offshore the lagoon or river from which the move to final installation will take place in Nigeria.
10
Nov 2022
Commissioning and handover.
11
Jan 2023
Electrical power supply commences and continues for the next 20 years, under Power Purchase Agreement with the government of Nigeria.
12
Dec 2042
Power Purchase Agreement finalizes. Potential extension of the Agreement for another twenty year term with the same assets, would be negotiated with Nigerian Government.
Project team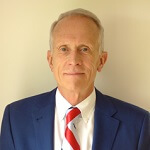 GARDNER, DAVID
Founder & Senior Engineer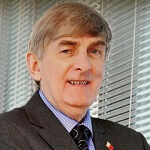 POTTER, CHRIS
Founder & Maritime Engineer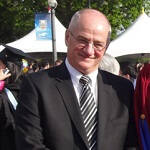 SCHWARTZ, RUSSEL
Founder & Chief Executive Officer
SCHWARTZ, WARREN
Founder & Software Engineer
Advisors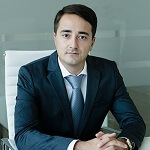 Tarlan Kornilov
Managing Director at Elite Consulting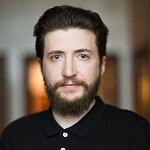 Sergey Baloyan
CMO/CBDO. Founder of X10.Agency. STO/ICO/IEO consultant. Worked with 30+ ICO/STO projects. Medium Top
Social media