ARNO

Ongoing

Dec 06, 2021 – Jan 31, 2022

Creation of production of secondary energy sources for industrial and home use based on lead-acid battery cells using carbon nano materials.

IMPORTANT: By investing in this business you agree to our Disclaimer. All information including our rating, is provided merely for informational purposes. CryptoTotem does not provide investment advice.

| | |
| --- | --- |
| Overview | Whitepaper |
Technical details
Our proposed technology for the use of carbon materials positively affects the process of active masses of the electrodes charging at the serial complete batteries.
What is ARNO
ARNO - nanotechnology project that exist in physical reality with high liquidity. Patented technologies for the production of carbon nanomaterials allow our team of scientists, engineers and technologists to use additives to store energy, increase efficiency, increase the capacity and life of lead acid batteries.
The technologies for producing carbon nanomaterials, developed and implemented for industrial use by our team over the past few years, allow us to produce additives of various types for various fields of application.
As a result, manufacturers of electronic products, hybrid vehicles and power systems are also benefiting from our technical practice, which allows them to create more flexible and high-performance offerings for their end users.
Engineers and designers of advanced lead-acid and lithium-ion (Li-Ion) batteries will use our carbon additives to improve durability and performance of batteries for:
hybrid and electric vehicles,
consumer electronics,
power tools,
grid-level electricity storage.
Our conductive carbon additives will be also used in super capacitors, fuel cells, Li-air and other energy storage devices.
Staking ARNO is open, at least 30 ARNO, when buying in the account, on the website. Profitability 5% for 30 days.
Details

Pre-sales: Dec 06, 2020 - Nov 20, 2021
Public sales: Dec 06, 2021 - Jan 31, 2022
IEO (Coinsbit Launchpad): Aug 16, 2021 - Oct 26, 2021
IEO (IndoEx Launchpad): Aug 23, 2021 - Sep 12, 2021
Token supply: 50,000,000 ARNO
Total tokens for sale: 4,000,000 ARNO
Soft cap: 60,000 USD
Hard cap: 7,760,000 USD


Legal

Blockchain Platform: Ethereum
Registration country: Belarus
Office address: Minsk, Tolbuchina str., 2A

Token info

Ticker: ARNO
Type: Utility-token
Token standard: ERC20
Token price in USD: 1 ARNO = 2 USD
Accepted currencies: ETH, BTC, LTC, USDT, XMR, DOGE, BCH, Dash
Bonus program:
When buying 30 and 299 coins + 1% bonus
When buying 300 and 1499 coins + 3% bonus
When buying 1500 and more coins + 5% bonus

ARNO Roadmap
1
AUGUST 2020
Token Creation
2
OCTOBER 2020
PR company Launch
3
JANUARY-FEBRUARY 2021
Legal registration of the company
4
MARCH-APRIL 2021
Site selection for future production facilities
5
APRIL-MAY 2021
Obtaining the necessary permits and, if necessary, licenses to set up production
6
JUNE 2021
Approval and order of a plant for the production of carbon nanotubes for 1 kg. h.
7
JULY 2021
Approval and order of a graphene production plant for 1 kg. h.
8
AUGUST 2021
Approval of independent testing by manufacturers and third-party laboratories
9
SEPTEMBER 2021
Purchase of similar unms for transfer to third-party manufacturers and laboratories for independent testing
10
OCTOBER 2021
Creating end product designs for various applications (home, industrial, technical)
11
NOVEMBER 2021
Creation of design and technical documentation for installations for the production of nano-carbon materials for the design of industrial and technical infrastructure facilities
12
DECEMBER 2021
Approval of design and technical documentation for buildings and structures of industrial and technical infrastructure
13
JANUARY 2022
Listing on exchanges
14
FEBRARY 2022
Debugging process flow charts and start of production
Project team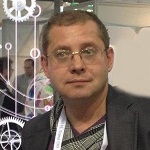 Artem S.Zhdanok
PhD, MBA, CEO & Head of project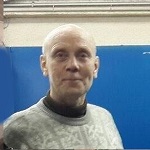 Serguei V.Shuskov
Dipl.Eng., PhD, Head of Production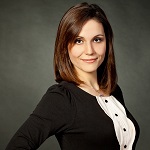 Darina Georgieva
Deputy Director

Dmitriy Saenko
Dipl.Eng., Head of IT & Support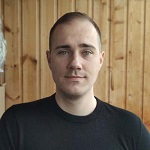 Alexei Smolentsev
Dipl.Eng., Head of PR & Marketing
Advisors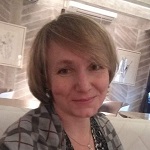 Ludmila Y.Lopatina
Strategic Advisor & Director for former USSR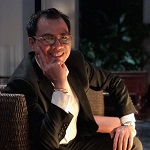 Samuel Aguirre
Strategic Advisor & Director for Southeast Asia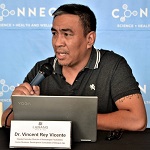 Vincent Rey Vicente
Strategic Advisor & Director for US & Mexico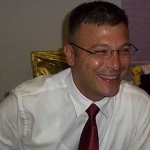 Fethi Murat ALTINIŞIK
Leading Consultant for Turkic-speaking countries
Social media
MVP