ARNO

ICO

Upcoming

Token sale: Dec 01, 2021 – Apr 02, 2022

Creation of production of secondary energy sources for industrial and home use based on lead-acid battery cells using carbon nano materials.

IMPORTANT: By investing in this business you agree to our Disclaimer. All information including our rating, is provided merely for informational purposes. CryptoTotem does not provide investment advice.

| | |
| --- | --- |
| Overview | Whitepaper |
Technical details
Our proposed technology for the use of carbon materials positively affects the process of active masses of the electrodes charging at the serial complete batteries.
What is ARNO
The solution we offer based on carbon nanomaterials affects the structural characteristics of the active mass of the electrode.
If our carbon-based materials has been added to the Negative & Positive Active Material (NAM & PAM) during paste preparation in a variety of forms including MWNT and exfoliated graphite based graphene structures, when incorporated at 0.1-0,8% w.r.t. lead oxide, carbon increases the charge acceptance of a battery by more than 200% but at the cost of paste rheology and paste density. Reductions in paste density directly lead to increased active material adhesion to the grids, increased battery capacity with no requires of higher active material masses to reach specification, and sufficient cold-cranking performance.
New paste processing machinery is often required to overcome some of the issues brought on by high carbon loading. Our proposed carbon-based materials are easily incorporated into battery pastes as a concentrated, pourable fluid or paste. The fluid or paste replaces a portion of the water used during the paste mixing process, requiring no alteration to existing industrial production lines. When combined with traditional paste ingredients (lead oxide, expander, fiber, water, and acid) at 0.36% w.r.t lead, our new advanced materials offer prolonged increases in charge acceptance and more efficient battery usage with no detrimental effect to paste rheology or Reserve Capacity (RC), and an augmented Cold-Cranking Ability (CCA).
Details

Pre-sales: Oct 06, 2020 - Mar 31, 2021
Public sales: Dec 01, 2021 - Apr 02, 2022
Token supply: 50,000,000 ARNO
Total tokens for sale: 4,000,000 ARNO
Soft cap: 60,000 USD
Hard cap: 7,760,000 USD


Legal

Blockchain Platform: Ethereum
Country limitations: No
Registration country: Belarus
Office address: Minsk, Tolbuchina str., 2A

Token info

Ticker: ARNO
Type: Utility-token
Token standard: ERC20
Token price in USD: 1 ARNO = 2 USD
Accepted currencies: ETH, BTC, LTC, USDT, XMR, DOGE, BCH, Dash
Bonus program:
When buying 30 and 299 coins + 10% bonus
When buying 300 and 1499 coins + 15% bonus
When buying 1500 and more coins + 20% bonus


Offices on the map
ARNO Roadmap
1
AUGUST 2020
Token Creation
2
OCTOBER 2020
PR company Launch
3
JANUARY-FEBRUARY 2021
Legal registration of the company
4
MARCH-APRIL 2021
Site selection for future production facilities
5
APRIL-MAY 2021
Obtaining the necessary permits and, if necessary, licenses to set up production
6
JUNE 2021
Approval and order of a plant for the production of carbon nanotubes for 1 kg. h.
7
JULY 2021
Approval and order of a graphene production plant for 1 kg. h.
8
AUGUST 2021
Approval of independent testing by manufacturers and third-party laboratories
9
SEPTEMBER 2021
Purchase of similar unms for transfer to third-party manufacturers and laboratories for independent testing
10
OCTOBER 2021
Creating end product designs for various applications (home, industrial, technical)
11
NOVEMBER 2021
Creation of design and technical documentation for installations for the production of nano-carbon materials for the design of industrial and technical infrastructure facilities
12
DECEMBER 2021
Approval of design and technical documentation for buildings and structures of industrial and technical infrastructure
13
JANUARY 2022
Listing on exchanges
14
FEBRARY 2022
Debugging process flow charts and start of production
Project team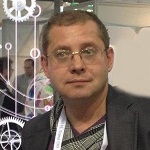 Artem S.Zhdanok
PhD, MBA, CEO & Head of project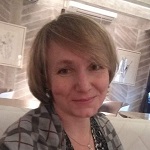 Ludmila Y.Lopatina
Head of PR & Marketing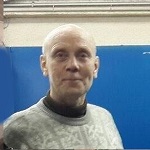 Serguei V.Shuskov
Dipl. Ing, PhD, DPL of engineering project
Social media
MVP