Kloud Token (KOIN)

ICO

Pre-Sale

Aug 01, 2020 – Oct 31, 2020

Upcoming

Token sale: Nov 01, 2020 – Dec 31, 2020

Kloud Token represents a programme of closely interrelated projects to not only solidify the crypto currency world, but also aid in sustainable global development of societies, giving equal opportunity to the citizenry of the world by enabling equitable trade as a basic human right.

IMPORTANT: By investing in this business you agree to our Disclaimer. All information including our rating, is provided merely for informational purposes. CryptoTotem does not provide investment advice.
| | |
| --- | --- |
| Overview | Whitepaper Onepager |
Technical details
Kloud Token is built on a custom blockchain platform that offers fully serialized currency, hybrid governance framework, equitable and efficient mining and a host of features to enable global sustainable development and opportunity.
What is Kloud Token
Within the Kloud Token philosophy, currency should empower, not limit humanity; it should bring new hope to citizens in need, not be guarded from them; it should open new possibilities to cross the boundaries of international trade, not restrict it; it should be used for the good of humanity, not be secluded by the wealthy. The many features of the Kloud Token project such as 100% traceable currency ensures issues like theft become a thing of the past. As an example, Kloud Token will partner with local and international law enforcement to trace stolen tokens, while simultaneously shutting down those affected assets on the network and reimbursing the affected user with an equivalent amount, thus removing many risks of owning any currency.
Another great feature of our platform is the operation under a 50-year strategic period; this will allow Kloud Token currency, platform and ecosystem to become survivable and robust for the long-term, bringing the full Kloud Token vision to reality. Further, successor planning is critical to any business desirous of implementing continuity, thus the project also defines a 2-year period of activity to either revitalize the Kloud Token network or migrate into a newer platform with improvements and technology available at that time.
Moreover, the Kloud Token platform brings new levels of equity to all stakeholders. Whether it's special funds to enable 10 million businesses worldwide, to accept electronic payments using our tokens, or over 30 million concurrent miners each bring rewarded $10,000 each month for the duration of the strategic period, Kloud Token has developed a system to use its financial core to uplift societies throughout the world; there are special funds devoted to charity and aiding territories affected by natural and other disasters, yet other funds are dedicated to education and global ICT advancement to help close the digital divide.
To fully realize the Kloud Token ideology, we envision bringing the world many advances such as the establishment of a society, fully powered by blockchain technology, coupled with truly sustainable and renewable resources. The intent of this society is to lead the world with an eco-friendly model that countries can emulate, saving our planet and reversing the effects of technology and our way of life, on the environment for generations to come.
By shifting our focus to aim at developing the ideal currency for real purpose rather than potential value, Kloud Token has envisioned a very bright future for humanity, proposing strategies to create equal opportunities to the citizenry of the planet; through the use of advanced technology, this project offers unprecedented levels of security and peace of mind to owners of the platform's native currency.
Throughout the history of currency, there has never been a truly permanent solution to the centuries-old problems like theft and universal inclusion. Kloud Token is set to become the industrious engine to enable that type of change; we welcome the active participation by stakeholders of all walks of life, as together we can envision a brighter future.
Details

Pre-sales: Aug 01, 2020 - Oct 31, 2020
Public sales: Nov 01, 2020 - Dec 31, 2020
Pre-sale token supply: 5,000,000 KOIN
Total tokens for sale: 5,000,000 KOIN
Soft cap: 10,000,000 USD
Hard cap: 1,000,000,000 USD


Legal

Blockchain Platform: Custom
Country limitations: US, UK, PRC, Singapore, Cayman Islands, Belarus, Burundi, Central African Republic, Cuba, Iran, Libya, North Korea, Somalia, Sudan and Darfur, Mali, Republic of Guinea, Republic of Guinea-Bissau, Syria, and Zimbabwe
Registration country: Cayman Islands
Registration year: 2020
Office address: P.O. Box 2510, Kensington House, 69 Dr Roy's Drive, Grand Cayman KY1-1104, CAYMAN ISLANDS

Token info

Ticker: KOIN
Type: Utility-token
Token standard: Custom
Token price in USD: 1 KOIN = 1,000 USD
Accepted currencies: USD, CAD, EUR, GBP
Bonus program:
Institutional - 50x
Presale - 30x
Round 1 - 20x
Round 2 - 15x
Funds allocation:
50% - Salaries and Professional Services
5% - Marketing
10% - Custom Blockchain Development
10% - Middleware Development
10% - Cloud Application and Intelligence Development
5% - Hardware and POW Abstraction
5% - Administrative
5% - Compliance

Project team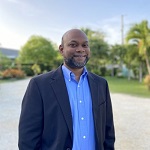 Kevin Ramcharitar
Founder and MD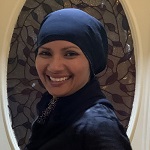 Bebe Alinur
CEO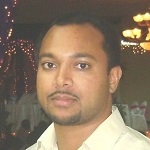 Sean Ramcharitar
Technical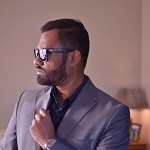 Jian Brant
Compliance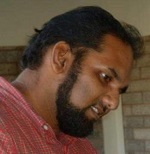 Jimmy Shah
Administration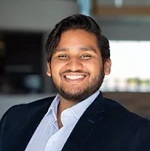 Ibraheem Alinur
Communications
Social media