Lend7 (LNDS)

LEND7 is a platform for tokenizing real estate assets, allowing an NFT token holder to buy and retain ownership rights and protections provided by traditional real estate ownership. The main goal of the LEND7 project is to decentralize the real estate market, making big business available for small investors — all with the help of blockchain technology.

IMPORTANT: By investing in this business you agree to ourDisclaimer. All information including our rating, is provided merely for informational purposes. CryptoTotem does not provide investment advice.
Overview

| | |
| --- | --- |
| Project industry | Real Estate |
| Product type | Platform |
| Founded | United Kingdom |

Whitepaper
What is Lend7
The LEND7 project will operate with its core values at heart: transparency, community, and decentralization.
We will build transparency not only through the blockchain but also with clear communication within our community.
We will foster our project by guiding and supporting the community while generating wealth and sharing our profit with those in need — medical facilities and children with special needs.
We will also enable real estate developers to maintain independence from the traditional banking system, collecting needed resources through crowdfunding. On top of that, we will help real estate developers deal with risks associated with real estate development (e.g., profits and taxes often go to banks, leaving developers without any profit).
LEND7 will serve as a tool for transferring illiquid assets to NFTs, developing liquidity and security of the assets. In this way, we will decentralize fundraising and bridge the gap between traditional finance, investing, and the decentralized world.
Details

Pre-sale token supply: 140,000,000 LNDS
Token supply: 700,000,000 LNDS
Total tokens for sale: 350,000,000 LNDS
Soft cap: 7,000,000 USD
Hard cap: 21,000,000 USD


Legal

Blockchain Platform: Cardano
Registration country: United Kingdom
Office address: 7 Bell Yard, London, WC2A 2JR, United Kingdom

Token info

Ticker: LNDS
Type: Utility-token
Token price in USD: 1 LNDS = 0.10 USD
Accepted currencies: ADA, BTC, ETH, USDC, USDT
Token distribution:
Private Sale - 20%
Public Sale - 30%
Treasury - 20%
Capital Pool - 15%
Development - 5%
Team - 5%
Marketing - 4%
Advisors - 1%

Lend7 Roadmap
1
PRIVATE SALE June 7th 2022
20% of all LEND7 tokens will be allocated to private sale participants.
2
PUBLIC SALE June 27th 2022
30% of all LEND7 tokens will be distributed to contributors to build a successful next-gen real estate platform.
3
LEND7 DEMO Q3 2022
The demo version of LEND7 will be launched, allowing users to test the platform's functionality.
4
ESMA FIAT CROWDFUNDING LICENSE Q4 2022
LEND7 will acquire an ESMA license that will contribute to the protection of investors and implement more stability into the ecosystem.
5
FIAT PLATFORM Q4 2022
The platform will be launched with listed possibilities to purchase equities in fiat currencies.
6
CRYPTO CROWDFUNDING LICENSE Q1 2023
The crypto crowdfunding license will be obtained, giving LEND7 more credibility and transparency, as well as facilitating legal processes and making the platform accessible for more jurisdictions.
7
CARDANO TESTNET Q2 2023
The blockchain-based platform will be released in the Cardano testnet with the possibility of checking how the LEND7 NFT engine works and how smart contracts operate the execution process.
8
CARDANO MAINNET Q2 2023
The final platform will be released in the Cardano mainnet with a legal framework, automated token, smart contract engine, and utility token reward system. Fiat and crypto currencies will be accepted.
9
APP RELEASE Q3 2023
LEND7 will be available on the App Store and through Google Play.
10
TOKENIZER API RELEASE Q4 2023
The LEND7 tokenizer API will be connected to other crowdfunding and real estate projects, as well as made available for different industries.
Project team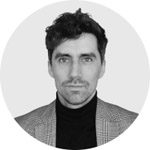 Tomas Karkauskas
Founder and CEO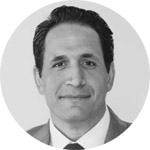 Sebastian Bittar
CFO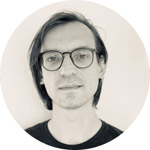 Paulius Tumosa
CTO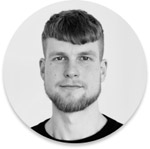 Rokas Bagdonas
CMO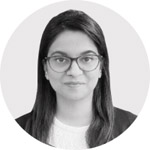 Sharona Malaki
Business Development Manager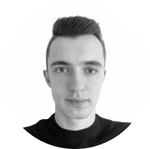 Paulius Malinauskas
Developer Team Lead
Advisors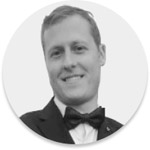 Gediminas Kiveris
is an Advisor for LEND7, with 10 years of experience in rates trading and treasury function. He has extensive FinTech experience working as a Head of Treasury at Revolut.
Patric Evans
is an Advisor for LEND7. He has extensive experience in working as a financial and tax advisor in the United Kingdom.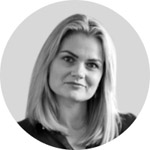 Joana Neza
is a CIO of LEND7. She is a real estate investor and developer in the United Kingdom, also a Co-Founder and owner of multiple real estate projects.
Social media