LOOiX ICO

Not Verified

Past ICO

Dec 01, 2018 – Jun 30, 2019

The new LOOiX world will be designed as an interactive network in which bonus programs as well as gaming and e-sport will coexist. In addition to the significantly discounted lifestyle products, LOOiX members can increase their token inventory depending on their personal token inventory and interests in the online casino and gaming sector or deal with odds from top gamers in the eSports sector in order to professionally place tips and generate winnings through targeted placements on top gamers. In this area the LOOiX Group offers the LOOiX Token, a unique opportunity to operate in previously excluded markets of online casinos and e-sports.

By investing in this ICO you agree to our Disclaimer
LOOiX ICO ratings

| | |
| --- | --- |
| ICOrating.com | |
| Hype score | NA |
| Risk score | NA |
| Investment rating | NA |

| | |
| --- | --- |
| ICObench.com | NA |
| ICOmarks.com | NA |
| TrackICO.io | NA |
| ICOholder.com | NA |

Claim admin rights for this project
Overview
| | |
| --- | --- |
| Project industry | Gaming & VR |
| Product type | Ecosystem |
| Founded | Liechtenstein |
Whitepaper
Features
Lifestyle today is synonymous with people sharing the moments of their lives with others carefree via social media. Lifestyle not only embodies success, but has also become an inner concept of the Dolce Vita. People associate lifestyle with the enjoyment of life in all its facets. They celebrate themselves and life and let the whole world participate. This phenomenon extends over wide areas of human existence.
Already decades ago artificial worlds were created in which people can live out their lifestyle needs.
In the gaming metropolises of Las Vegas and Macau, for example, a market worth billions was created. In general, one only perceives the glittering casinos and countless slot machines, but there is more behind them. The world of gambling, however, is only an access to the world of lifestyle. People have the opportunity to experience extravagant shows and events, to enjoy first-class restaurants with views over sparkling cities, to experience thrills in amusement parks, to celebrate extraordinary parties and much more. You celebrate, you enjoy life, forget everyday life and let the world participate.
LOOiX AG has set itself the goal of opening access to lifestyle for all people worldwide for the first time with its innovative hybrid concept. LOOiX members are to be offered the opportunity to participate in an exclusive combination platform of lifestyle products, online casinos, bonus programs, games and the exchange of lifestyle tokens. Through this form it is possible to connect the individual areas across borders. The main advantage of the hybrid concept is the agility of the company. One of the core principles of the digital company is the ability to adapt quickly and quickly integrate new trends (such as e-sports). A company must ensure agility in order to be competitive.
On 01.02.2019 LOOiX AG received the approval of the Liechtenstein Financial Market Authority (FMA) for its business model and structure of the LOOiX token.
Due to the decades of cooperation and the broad network of the acting persons and the partner companies involved, the LOOiX members will be able to purchase or use a variety of lifestyle products and lifestyle experiences exclusively with LOOiX tokens at particularly favourable conditions. The range of discounts planned for the future ranges from brand cosmetics (fragrances, creams, etc.) to the world-famous fashion labels and watches to leading brands in the automotive industry, luxury travel, international events and much more.
In the future, upscale and luxurious articles from practically all areas will be offered at reduced prices. Together with the huge, expanding markets of the online casino, eSports, gaming and the diverse applications in the exclusive lifestyle sectors will lead to a constant, independent and economic cycle of the permanent use of tokens.
The new LOOiX world will be designed as an interactive network in which bonus programs as well as gaming and gambling will coexist. In addition to the significantly discounted lifestyle products, LOOiX members can increase their token inventory depending on their personal token inventory and interests in the online casino and gaming sector or deal with odds from top gamers in the eSports sector in order to professionally place tips and generate winnings through targeted placements on top gamers. In this area LOOiX AG offers the LOOiX Token, a unique opportunity to operate in previously excluded markets of online casinos.
Through the attractive bonuses and the targeted growth of the community, the value stability is to be guaranteed and ideally a potential for increasing the value of the tokens is to be generated. Especially through the so-called "minting procedure", whereby only tokens are minted after the purchases, which is only available in the period of time of the ICO and thus accompanied by a limited token creation, an automated increase in value develops. After termination of the ICO, no further tokens can be created (excluding staking). In addition, token shares amounting to 3% will be frozen from the cycle for 5 years. This is done in order to provide additional security for value stability. In addition, the internal 40% token shares of LOOiX AG are blocked at 95% for an initial period of one year and cannot be used.
Details

Token supply: 156,733,057 LOOiX
Soft cap: 1,500,000 USD
Hard cap: 15,000,000 USD


Legal

Blockchain Platform: Ethereum
Registration country: Liechtenstein
Registration year: 2018
Office address: Schaanerstraße 27 9490 Vaduz Liechtenstein

Token info

Ticker: LOOiX
Type: Utility-token
Token standard: ERC20
Token price in EUR: 1 LOOiX = 0,02 EUR
Accepted currencies: BTC, ETH, EUR, CHF
Bonus program:
10% Bonus End at 31 Mar, 2019
Token distribution:
ICO - 60%
Marketing - 15%
Founders Pot - 10%
Management AG - 5%
Entwicklung - 5%
Prämienpool - 5%
Funds allocation:
Marketing - 35%
Shop Expansion - 25%
Business Development - 15%
Tax - 7,5%
Legal - 7,5%
Advisor - 5%
Team - 5%


Offices on the map
LOOiX ICO Roadmap
1
JAN 2018
Start and merger of LOOiX
2
MAR 2018
Registration of the trade mark LOOiX
3
APR 2018
Registration of the trademark LOOiX
4
MAY 2018
Partnership with Crypto Valley
5
JUN 2018
Structure of the LOOiX AG
6
AUG 2018
Structure of LOOiX AG Preparation & planning of marketing campaigns
7
SEP 2018
Branding and presentation of the new LOOiX Website and the new LOOiX Dashboard
Building partnerships Development of various theme-based platforms Presentation of the LOOiX Team
8
NOV 2018
Presentation of the LOOiX shop Start of Private Sale (ECA)
9
NOV 2018
Crypto Valley Labs Partnership 2nd company headquarters Dammstrasse 16, 6300 Zug
10
JAN 2019
Introduction of the LOOiX Wallet Event CRYPTO HQ, Davos-Klosters, Switzerland
11
FEB 2019
Start of the Public Sale 20% Token Bonus
Project team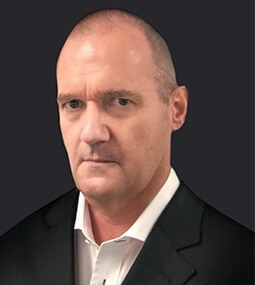 Marcel Zehnder
CEO,Founder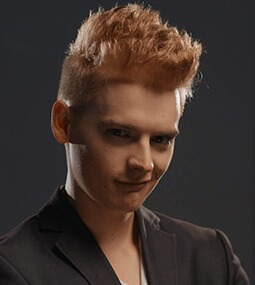 Philipp Georg
Co-CTO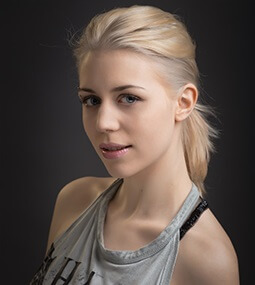 Jeannine Richwien
Interface Designer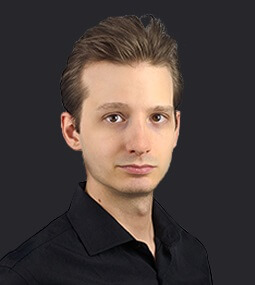 Jan Ostertag
Co-CTO

Osman Yurtlu
Backend Developer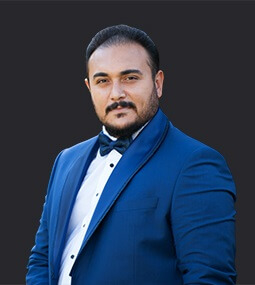 Bender Cerrah
Backend Developer

Jandirk Wulfers
IT Administration

Susann Florio
Turkey Office Coordinator
Advisors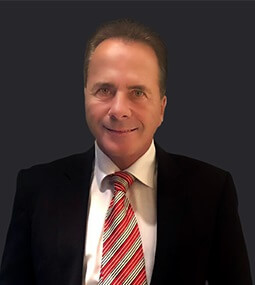 Dr. C.-Julius Heuberger
Advisor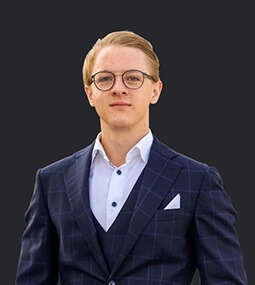 Christoph Könekamp
Advisor
Social media
How To get a verified Project status
To pass the verification you need to place a our logo on the main page of your website and make an announcement of the listing in your social network accounts. Send us the email in reply with confirmation of the link placement.
Top-Rated ICO's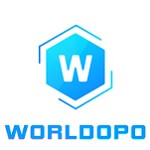 Worldopo gives the players a platform to build, own and trade property, all securely stored in blockchain. The innovative new approach is the use of it's own ...
Start ICO
Aug 17, 2018
End ICO
Mar 01, 2020
Received
$ 3,392,000

19%

Goal
$ 18,000,000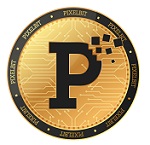 PIXELBIT (PXB Token) is a dedicated crypto currency based on the Ethereum blockchain that serves as a foundation for In-Game purchases, unlocking additional con ...
| | |
| --- | --- |
| Start ICO | Jul 16, 2019 |
| End ICO | Aug 31, 2019 |
| Received | Pending |
| Goal | Not Set |


We want to allow people to exchange their in-game currency (gold, diamonds, tokens etc.) for real money. Any game that you play, already gives you a currency of ...
| | |
| --- | --- |
| Start ICO | Jun 13, 2019 |
| End ICO | Sep 13, 2019 |
| Received | Pending |
| Goal | $ 33,834,400 |