Marco (MRC)

IEO

Upcoming IEO

Token sale: Oct 26, 2020 – Nov 04, 2020

Marco will provide a smart-contract based protocol that connects all consumers and
businesses in the travel industry on a decentralized travel ecosystem that incentivizes
content creation, transactions and consent-based sharing of user data.

IMPORTANT: By investing in this business you agree to our Disclaimer. All information including our rating, is provided merely for informational purposes. CryptoTotem does not provide investment advice.
| | |
| --- | --- |
| Overview | Whitepaper Onepager |
What is Marco
Our goal is to create the Marco Network, a new global travel ecosystem, built on a universal baselayer blockchain protocol.
Consumers can own their digital identity, transactional data and receive compensation for the content they create and the data that they disclose.
Suppliers can offer their inventory directly to consumers without the cost of an intermediary and access user data across the platform on a consent basis, building stronger 1-to-1 relationships with consumers in digital marketing.
Travel businesses and IP owners can provide services, build independent DApps and launch their own token offerings to the community through Marco protocol.
The Marco DApp allows users to access the decentralized database of location-based information about hotels, restaurants, bars, clubs, shops, museums and other travel and lifestyle venues.
The Marco protocol is open source, provides a custom contract API and a library of professionally audited smart contracts, so third parties can easily develop applications and services that will reach the whole Marco community.
Details

IEO (p2pb2b Launchpad): Oct 26, 2020 - Nov 04, 2020
Total tokens for sale: 550,000,000 MRC


Legal

Blockchain Platform: Ethereum


Token info

Ticker: MRC
Token standard: ERC20
Token price in USD: 1 MRC = 0.04 USD
Accepted currencies: BTC, ETH, USDT, USD
Bonus program:
20% (for amount from 0 MRC)
Token distribution:
35% - sales
10% - company reservation
15% - team and advisors (3 years vesting)
25% - ecosystem
15% - blockchain rewards pool
Funds allocation:
10% - Advisory
20% - Operational expenses
20% - Marketing
50% - R&D and platform development

Marco Roadmap
1
2019 Q1
Inception of Marco project
Define the App Concept
Manage the dApp Project
The Hiring Process
Platform Framework
2
2019 Q2
Strategic Inetgrations
Strategic partnership
Preparations for Bounty program
The team for project implement
Building the dApp Concept
3
2019 Q3
Marco dApp core Alpha development phase 1
Preparing Marco dApp core phase 2
Version 1.0 (White-paper Release)
4
2019 Q4
Marco dApp core Alpha development phase 2
Testing Version Alpha Marco dApp core
Early Token Distribution to pre-ICO buyers
First Bonus Distirbution
5
2020 Q1
Website and Announcement changes
Marco ICO Round 1 and 2
Airdrop program
Bounty Programm
Final development phase Marco dApp core Alpha
Cooperation with ICO listing sites for listings
6
2020 Q2
Marco ICO Round 3 and 4
Airdrop Program
Bounty Program
Version 1.1(White-Paper Release)
Public presentation
Initialization of Marco dApp Alpha Core Upgrades
Public Crowdsale
Social Media Integration
7
2020 Q3
Global Meetup
Marco ICO Round 4 and 5
Marco dApp ios and android projection
preparations for IEO
8
2020 Q4
Dedicated Wallet Introduction
Testing Marco dApp Core
Preparing Marco dApp Version Alpha
Cooperation with Exchanges for Listing
IEO on leading Exchanges
9
2021 Q1
Marco Token Distirbution
Launch of Marco dApp version Alpha
Core Integration with Marco dApp platforms
Marco (MRC) official listing on partner exchanges on March 2021
10
2021 Q2
New Listing
initialization of Marco dApp Beta Core Upgrades
First Marco Charity Event
11
2021 Q3
New Features and Portfolios
Version Beta Roadmap announcement
12
2021 Q4
Testing Marco dApp Beta Core Upgrades
Version 1.2 (White-Paper Release)
Go Live with first partners
13
2022 Q1
Beta Core integration with Marco dApp
Launch of Marco dApp alpha version Beta
Preparing Marco dApp Version Beta
Cooperation with Exchange for Listings
14
2022 Q2
Public presentation
Core Upgarde from Beta to Xi
Develop new partnerships
New listing
15
2022 Q3
Second Marco Charity Event
Preparing DECENTRALIZED AUTONOMOUS ORGANIZATION Version Alpha
Launch of Marco dApp version Beta
16
2022 Q4
Launching Marco dApp Beta to Xi Core Upgrade
Marco dApp Officially launch as an independent business entity with dedicated headquarters in the USA, EU Middle East,Africa, South America, and Pacific
Developing DECENTRALIZED AUTONOMOUS ORGANIZATION Version alpha
Project team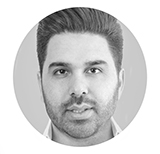 Peyman Sarhadi
Chief Executive Officer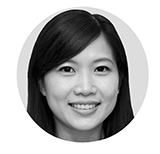 Irina Cheah
Chief Operation Officer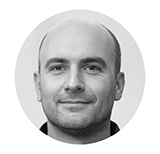 Eric Meier
Chief Information Officer
Advisors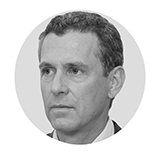 Dr.Brayan Schwarz
Investor & Advisor
Social media